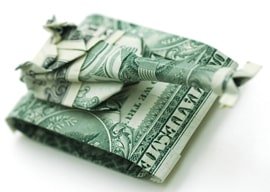 [ Editor's Note:  The defense industry gangsters continue to use the same old game because it has worked so well.
We launch an obvious encirclement aggression on China and Russia, purely for economic exploitation purposes to serve the interests of the mega-criminals only. And when the targets respond with defensive measures this is spun on the public as an aggressive threat.
Corporate media is completely onboard this obvious scam. They have reporters savvy enough to see what is going on, but the big corporation advertisers have long neutralized them with that lever plus the CIA infiltrating them with Intel assets to make sure they don't wander off the plantation.
A college ROTC class could see that neither Russia nor China have any major force projection potential to be a national security risk to the West. They have chosen not to divert the huge spending into an offensive military capability when they get a better long term bang for the buck by building up their domestic economies, which Western countries have even been assisting them.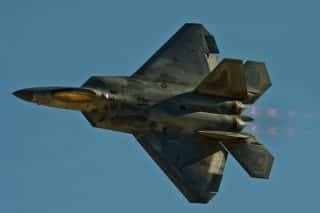 But once again we find the various Western publics in a virtual comma in challenge this strategy that has never been justified to the people.
We theoretically having our interests watched over by Congress, when it is a totally compromised institution, and therefore a national security threat.
So get ready to see the F-35 defense contracting white elephant replaced by the new one. Will there be picketing and marches against pointless spiraling and endless weapons technology wars? No…because the game now is to pull the "folks" on their greed for getting the defense business in their states.
This has been like a drug addiction, where the thought of changing the behavior sends people into withdrawal. They are too stupid to realize that it is not spending the money that is killing us, but not having the smarts to spend it on more productive long term projects. Shame on us all… Jim W. Dean ]
____________________________
–  First published  … 
April 15,  2015

  –

The US Air Force and Navy plan to pursue the development and acquisition of sixth-generation F/A-XX fighters; they consider the fleet of existing jets incapable of handling their Russian and Chinese fifth-generation counterparts, something which they feel constitutes a real threat to national security.

The Chinese Chengdu J-20 and the Russian Sukhoi T-50 PAK-FA are becoming a real threat to the US Air Force and Navy, according to The National Interest, an international affairs magazine.

"When you see these next-generation fighters, the PAK-FA out of Russia and the J-20 out of China, and some of their new missile technology, our advantage is dwindling," the magazine quotes one senior industry official as saying, without disclosing his name.

Neither of the two jets currently in service with the US Air Force and Navy, the Lockheed Martin F-35C Joint Strike Fighter and the Boeing F/A-18E/F Super Hornet, can adequately handle new threats like the Chinese Chengdu J-20 or the Russian Sukhoi T-50 PAK-FA, the magazine cites "some industry insiders with deep knowledge of both jets" as saying.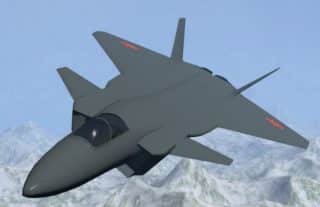 The Chinese J-20 is particularly threatening, according to "one senior industry official with an extensive fighter pilot background." Only the Lockheed Martin F-22 Raptor seems to offer any real advantages against the J-20 and PAK-FA.
The magazine identified the areas where Russian and Chinese jets outperform the US fighters and stressed what should be of primarily importance for the next generation jet.
Supersonic performance is one of the areas in which the J-20 shines, compared with the US jets. The J-20 can cruise at high supersonic speeds without using fuel-guzzling afterburners for extended periods, which allows it to impart far more launch energy into its missiles.
"Take a J-20 that can cruise at mil power supersonic out to 300 plus miles before he has to turn around and come back, [this] makes it really hard for a subsonic fighter [that needs afterburners for supersonic flight] to go into that environment and survive," said the senior industry official. "Especially in an away game when we are outnumbered."
The strike fighters therefore should be designed primarily for an air-to-air mission, the magazine says.  Strike capability can be treated as a secondary concern.
"The F/A-XX requirements may well be biased towards fleet air defense versus strike operations," the website quotes another source as saying. "The primary issue is the likely threat of numerical superiority in multiple dimensions."
The expert s also speculate on the need to develop new weapons for the jets, if the six generation F/A-XX is to be a supersonic design.
"If the future F/A-XX is going to have to carry more missiles, it will necessarily need to have a large volume—if the jet is going to be stealthy," the senior official has said, "But because a flying wing design is needed for all-aspect broadband stealth—there is no room to stack weapons bays along the length of the jet. […] By necessity, a high performance supersonic aircraft has to be long and slender in order to have a good "fineness ratio" for efficient performance."
"A supersonic, flying wing fighter will likely require smaller missiles, or rely on directed energy weapons like a high energy laser to minimize internal payload volume," the second official said.
John Stillion, an analyst at the Center for Strategic and Budgetary Assessments, however, recently argued that a next-generation fighter would not necessarily be a supersonic fighter, but rather a subsonic stealthy flying wing that would carry extremely long-range missiles.
Stillion therefore supposed that stealth, payload and sensor capability would trump traditional fighter metrics like speed, altitude and turn capability.
Jim W. Dean was an active editor on VT from 2010-2022.  He was involved in operations, development, and writing, plus an active schedule of TV and radio interviews.
ATTENTION READERS
Due to the nature of independent content, VT cannot guarantee content validity.
We ask you to
Read Our Content Policy
so a clear comprehension of VT's independent non-censored media is understood and given its proper place in the world of news, opinion and media.
All content is owned by author exclusively. Expressed opinions are NOT necessarily the views of VT, other authors, affiliates, advertisers, sponsors, partners or technicians. Some content may be satirical in nature. All images within are full responsibility of author and NOT VT.
About VT
-
Read Full Policy Notice
-
Comment Policy