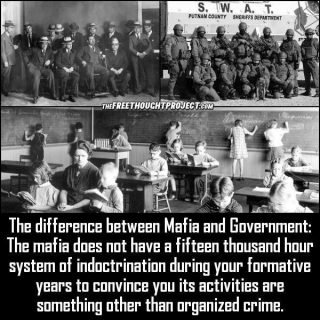 Many have long argued that our rulers (=Invisible Government) keep themselves in power in part through a massive program of intimidation, smearing, incarcerations, and assassinations.
A recent, more comprehensive, treatment of this thesis is available, for example, here.
It's seems worthwhile to catalog such cloak-and-dagger incidents as they occur.   Shortly after the announcements of the FIFA arrests today, Moon of Alabama posted an article, which appears below.
Before reproducing that article, we need to bear in mind a few points.
Here is one news release which was not available to Moon of Alabama, and which lends credence to his suspicions.  According to official sources, on May 26, 2015, just one day before the FIFA arrests, U.S. Senators Menendez and McCain Called "on FIFA Congress to Elect New FIFA President that Would Deny Russia 2018 World Cup."
Remember, the question is not the corruption of FIFA. In this world of ours, there is corruption everywhere, from Wall Street to the City of London, from Capitol Hill to New Delhi, from the Red Cross to the Red Sea, from Amnesty International to the Sierra Club.  The question in such cases, rather, is:  Why, in this upside-down world of ours, does the Invisible Government single out some individuals or groups, but not others?
Another interesting aspect of this is that our rulers no longer bother to hide their criminality.  The press release of two prominent senators, followed one day later by criminal action against FIFA, is a mere warning to anyone, anywhere on earth, who would dare defy the bankers.  As their current puppet-in-chief (Obama) bluntly put it:
"We have to twist arms when countries don't do what we need them to."
________________
May 27, 2015
Ahead Of Israel Expulsion Vote U.S. Orders Raid On FIFA
Source: Moon of Alabama
Today the U.S. ordered Swiss police to raid, incarcerate and extradite to the U.S. six FIFA officials for alleged corruption. The raid, with obviously pre-alarmed New York Times reporters on the scene, comes shortly before a FIFA vote to expel Israel from the association.
This Friday the world football association FIFA is meeting in Geneva, Switzerland, for its 65th regular World Congress. One of the votes on the agenda (pdf) is about the "Suspension or expulsion of a member". There is also an "Update on Israel-Palestine".
The Palestinian Football Association has called for a vote to suspend Israel from FIFA:
The Palestinian group objects to Israeli teams playing in the West Bank. They also say Israel restricts movements of Palestinian players between the West Bank and Gaza as well as for international matches.
"They keep bullying here and there, and I think they have no right to keep being the bully of the neighborhood," Palestinian Football Association President Jibril Rajoub said of Israel. "If the Israelis are using the issue of security, I can say that their security concern is mine. I am ready to fix parameters for security concerns, but security should not be used … as a tool in order to keep this racist, apartheid policies."
He declared the situation in the West Bank far worse than apartheid that existed in South Africa because right-wingers and extremists in Israel want to "delete Palestine." In the 1960s, FIFA suspended South Africa for decades after it failed to comply with the association's nondiscrimination policies. The nation was also expelled from FIFA a month after the Soweto Youth Uprising of 1976.
"I am not asking for the suspension of the Israeli association; I am asking to end the suffering of the Palestinian footballers," Rajoub said. "I am asking to end the grievances, the humiliation we are facing."
The vote requires a 75% majority of the 209 FIFA members. There was a good chance that it was going to be successful.
But now, just by chance, the U.S. government ordered the Swiss police to raid the hotel where the main FIFA functionaries are residing to arrest some of them on corruption charges going back to the early 1990s. The U.S. wants these to be extradited to face a U.S. court.
Also, just by chance, reporters and photographers of the New York Times happen to be in that very Swiss hotel lobby, at 6 am, to capture the incident live:
As leaders of FIFA, soccer's global governing body, gathered for their annual meeting, more than a dozen plain-clothed Swiss law enforcement officials arrived unannounced at the Baur au Lac hotel, an elegant five-star property with views of the Alps and Lake Zurich. They went to the front desk to get keys and proceeded upstairs to the rooms.
…
The charges allege widespread corruption in FIFA over the past two decades, involving bids for World Cups as well as marketing and broadcast deals, according to three law enforcement officials with direct knowledge of the case. The charges include wire fraud, racketeering and money laundering, and officials said they targeted members of FIFA's powerful executive committee, which wields enormous power and does its business largely in secret.
While some of the indicted persons are U.S. citizens one wonders what contorted maneuvers the U.S. justice department will make to claim jurisdiction over foreign national FIFA functionaries:
United States law gives the Justice Department wide authority to bring cases against foreign nationals living abroad, an authority that prosecutors have used repeatedly in international terrorism cases. Those cases can hinge on the slightest connection to the United States, like the use of an American bank or Internet service provider.
Is there corruption involved when FIFA decides to run the World Championship in this or that country? Are there kickbacks when it sells media rights? Might there be gambling going on in the casino?
Rick: How can you close me up? On what grounds? Captain Renault: I'm shocked, shocked to find that gambling is going on in here! [a croupier hands Renault a pile of money] Croupier: Your winnings, sir. Captain Renault: Oh, thank you very much.
Additional to their U.S. ordered raid the Swiss also feel compelled to open criminal proceedings around the 2018 and 2022 World Cup FIFA votes. The U.S. lost out against Russia and Qatar in its bid for those games and U.S. hawks still want to change that. It is not that paying bribes to be chosen for world games is unfamiliar to the U.S., but being rejected necessitates regime change at the top of the responsible organization.
In the United States it is legal to bribe politicians, via campaign financing, in practically unlimited amounts. Not one U.S. banker has been indicted for the massive Wall Street fraud that brought the world economy to a halt. The world is aware of this and it does not like the U.S. to lecture it about moral outrages. FIFA, while certainly corrupt, is also the soul of world football and the organizer of the most beloved championship in the world. If the U.S. believes that using something similar to terrorism charges against FIFA will have a positive echo in the world it, is very mistaken.
Especially as the just by chance motive for this is pretty obvious.
As an Israeli journalist already gloats:
Anshel Pfeffer
Poor Jibril Rajoub. Doesn't look like his gimmick is going to get much attention right now #FIFA
Let me guess: That was a main purpose of this raid?
---
Update 1 (10:30 p.m. EST, May 27, 201):
"Russian officials were quick to claim Wednesday that a U.S. conspiracy is behind the corruption scandal that shook the world of international soccer. Early that morning, police in Switzerland complied with a U.S. request to arrest nine senior officials at FIFA, the sport's governing body, as part of a far-reaching probe into decades of alleged bribe-taking and backroom deals.

But why, the Russians asked, would a nation as indifferent to soccer as the U.S. pursue a corruption probe at the heart of the game? Even more suspect to many in Moscow was the timing of the dragnet in Zurich: The next FIFA World Cup tournament is due to be held in Russia in 2018, and President Vladimir Putin has been overseeing the preparations personally.

"So there are clearly forces in America that are trying to turn anything positive that we have into a new channel of confrontation," Kirill Kabanov, who monitors corruption in Russia as a member of the Kremlin's council on civil society, told TIME on Wednesday. "And even if there was bribery going on [at FIFA], why would the Americans only bring it up now, just after FIFA refused the demands of [U.S.] Senators to revoke Russia's right to host the champions?"
Update 2 (11:00 p.m., EST, May 27, 2015):
The Israeli corporate media wholly supports arbitrary, unlawful, arrests of foreigners in a foreign land:
"Say what you will about the Americans, with them there is no closing of eyes to the truth, there is no forgiveness for white collar crimes, and no avoidance of realities through scapegoats . . .  Few thought that the decision to award the next soccer games to Russia and Qatar followed fair or equitable rules."
Update 3 (11:50 a.m., May 28, 2015):
President Putin:
"It looks very strange, the arrests are carried out on the request of the USA side," he said. "They are accused of corruption – who is? International officials. I suppose that someone broke some rules, I don't know. But definitely, it's got nothing to do with the USA. Those officials are not US citizens. If something happened it was not in the US and it's nothing to do with them."

"It's another clear attempt by the USA to spread its jurisdiction to other states. And I have no doubt – it's a clear attempt not to allow Mr Blatter to be re-elected as president of Fifa, which is a great violation of the operating principles of international organizations. The US prosecutor, as our media report, has already said that those Fifa officials have committed a crime. As if the prosecutor didn't know about the principle of the presumption of innocence."
Zero Hedge comments:
"What happens next? Sepp Blatter's reelection this coming Friday, which until yesterday had been guaranteed, is now virtually assured to fail as Putin's frontman at FIFA is shown the door.

"What else likely happens? Following some dramatic procedural changes, Russia loses the hosting of the 2018 World Cup.

"One thing that is certain not to happen: Qatar will keep the 2022 World Cup venue. Why? Because as we showed yesterday, the Qatar 2022 Supreme Committee had donated between $250,001 and $500,000 to the Clinton Foundation. And that is all it takes to buy the silence of the US DOJ."
Update 4 (May 29, 2015):s
It's uglier than I thought.  In a comment below, "Carnaptious" says:
"Amid all the brouhaha about the arrest of FIFA officials there hasn't been much in the news about what caused Palestinians to appeal [in 2014] to FIFA for Israel's expulsion. That is, does Israel really make life difficult for Palestinian soccer players?

"An article today at Truthseeker provides some details: Ma'an, the Palestinian news outlet, reported the shootings of Jawhar Nasser Jawhar, 19, and Adam Abd al-Raouf Halabiya, 17. The players were shot by Israeli soldiers as they were walking home from practice in the Faisal al-Husseini Stadium in al-Ram in the central West Bank. Medical reports indicated that "Jawhar was shot with 11 bullets, seven in his left foot, three in his right, and one in his left hand. Halabiya was shot once in each foot." Israeli soldiers claimed the soccer players were about to "throw a bomb." Doctors told both players their soccer playing days – and possibly their days of walking – are over. Other incidents are provided in the Truthseeker article.

"Hmmm, if someone was about to throw a bomb at me I don't think I'd be aiming at his/her feet."r o
Naomi Wolf cites similar observations:
"Jawhar Jawhar, 19, and Adam Halabiya, 17, were shot in the feet by IDF while walking home from soccer practice and permanently disabled from playing soccer. Which was the trigger for FIFA considering the expulsion if Israel from FIFA. which FIFA was about to vote on. Just before this huge scandal broke about bribery."
And that is just the tip of the soccer massacre:
"Heartbreakingly Zirin then lists, with description, individual members of Palestine's national team killed by Israel; Ayman Alkurd,  Wajeh Moshtahe,  Shadi Sbakhe, all targeted in their homes over the course of seventy-two hours. Then the imprisoned;  Omar Abu Rios,  Muhammad Nimr,  Zakaria Issa,  Mahmoud Sarsak. He states that three were jailed in Israeli prisons without trial 'over the last decade.'"
Update 5 (May 29, 2015):
One might wonder:  "All this criminality just for soccer?"  For the fascists who have been ruling Israel since at least 1967, however, there is a lot more at stake than soccer. According to the Israeli corporate press, "Israel has been preparing for one of the most important votes in the history of both the Jewish State and the body governing world football."  To face that perceived "existential" threat, Israel warned FIFA that it "would resist Palestinians' suspension proposal 'unequivocally'."  Israel likewise must have "warned" (a euphemism for threats of death, torture, or incarceration to himself, loved ones, colleagues, or countrymen) Palestinian Football Association Jibril Rajoub.  So, in a surprise move today, Rajoub announced "that he was cancelling a vote on his proposal to have Israel expelled from the international soccer organization."
Update 6 (May 29, 2015).  Finian Cunningham:
"Having not been able to gain much traction from hybrid war against Russian interests in Ukraine, it appears that Washington is shifting tactical gears in its regime-change objectives against Vladimir Putin's government. Spoiling Russia's World Cup plans will endeavour to hit Moscow with heavy economic costs, as well as to undermine the country's global reputation.

"But the US-instigated corruption probe at FIFA is, in footballing terms, more like a shabby dive by the Americans with the real aim being to penalise Russia. It's a risky tactic that may well backfire on Team America.

"It's also a sign of how low Washington will stoop when it is using «a beautiful game» much loved by millions of people the world over in order to score its ugly political objectives against Russia."
Update 7 (May 31, 2015)
There is yet another angle to this story, besides the obvious Russian and Israeli connections:
"The US wants Sepp Blatter out and their puppet, yes man, Mr. Jordanian Prince Ali bin al-Hussein in as FIFA President. The Jordanian "Oligarch" Prince would make sure to answer exclusively to the US.

"Resources to plunder . . . tons!

"Controlling FIFA means controlling and influencing the sporting world. Gambling and match fixing would now flow through Washington. Corruption would flow through Washington. Sponsorship, advertising revenue, TV rights, and all massive contracts associated with FIFA would fall to US companies, and under US control.

"FIFA is Ukraine, Ukraine is FIFA . . . think about it . . .

"What happened today was textbook regime change in action.

"The fact that the regime change had nothing to do with a nation state, but a massive, sporting organisation, is a real breakthrough in America's regime change model."
Update 8 (June 1, 2015):
"Blatter has been a vocal supporter of Russia hosting the 2018 World Cup in football. In April 2015, Blatter told Putin that politicians who are dissatisfied with Russia hosting the World Cup can stay home while Russia holds the 'biggest' football tournament ever.

"Timing of arrests of senior FIFA officials that shook world football's governing body just two days before the vote for the organization's next president 'is not a coincidence,' newly re-elected FIFA chief Joseph Blatter said in an interview published online Saturday."

"The timing of the US corruption charges against FIFA officials is meant to derail President Joseph Blatter's reelection bid, former US State Department official Larry Johnson told Sputnik on Thursday."

"Russian President Vladimir Putin stated the United States is attempting to block the reelection of Blatter, which he described as a crude breach in the principles and functioning of international organizations."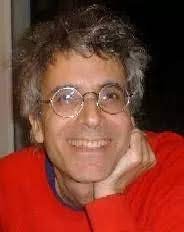 Dr. Moti Nissani is a jack of most academic trades and professor emeritus, Wayne State University.
ATTENTION READERS
We See The World From All Sides and Want YOU To Be Fully Informed
In fact, intentional disinformation is a disgraceful scourge in media today. So to assuage any possible errant incorrect information posted herein, we strongly encourage you to seek corroboration from other non-VT sources before forming educated opinion. In addition, to get a clear comprehension of VT's independent non-censored media, please read our
Policies and Disclosures
.
Due to the nature of uncensored content posted by VT's fully independent international writers, VT cannot guarantee absolute validity. All content is owned by the author exclusively. Expressed opinions are NOT necessarily the views of VT, other authors, affiliates, advertisers, sponsors, partners, or technicians. Some content may be satirical in nature. All images are the full responsibility of the article author and NOT VT.
About VT
-
Comment Policy