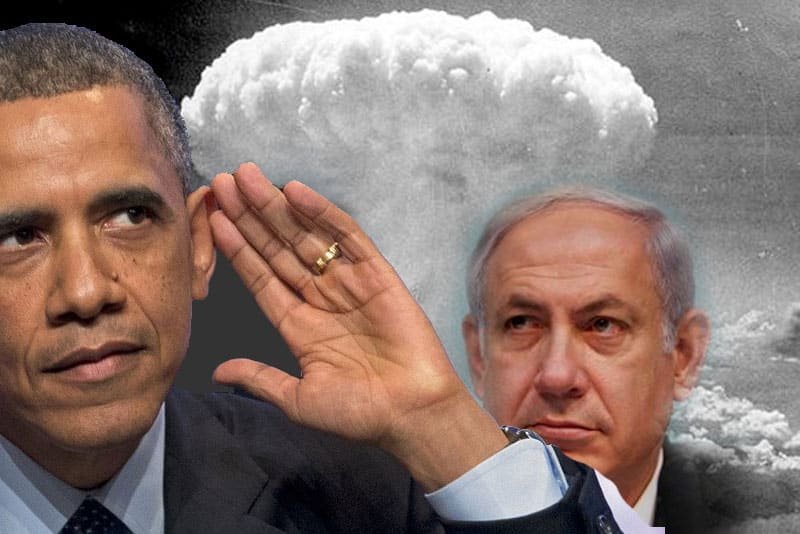 Press TV has conducted an interview with Kevin Barrett, an editor at Veterans Today, to discuss the potential reactions to Iran's nuclear agreement inside and outside the United States.
This is a rough transcription of the interview.
Press TV: The Israeli regime, by its blatant criticism of the conclusion of the talks, seems to be trying to deflect attention from its own nuclear weapons arsenal besides its attempt to promote the Iranophobia project in the Middle East. How do you think Israel literally feels about this deal?
Barrett: Well, I think the Prime Minister has already told us that how he feels. As Kerry said he went "way over the top". He is not happy at all. I think this Iranian nuclear crisis – which is really a manufactured crisis, as the title of Gareth Porter's book has it – is really about distracting the world from a number of other issues. And chiefly among them is the danger posed by Israel's nuclear weapons.
Israel has as many as 400 or more nuclear weapons aimed at not only the capitals of the Middle East but also Europe. And they have actually stated that their "Samson Option" is the plan to destroy all of the cities in Europe and the Middle East if they ever feel that they are pushed past the point that they feel comfortable – such as if they were forced to adopt the South African solution and admit equal citizenship for everyone regardless of race or religion.
So, this is a huge problem. The Israeli nuclear issue is the real nuclear issue. And all this talk about the bogus Iranian nuclear issue has been a calculated distraction in which the Israelis have been screaming " look over there; the problem is over there in Iran" when in fact the problem is right there in Israel. It looks like we have passed that phase of history now. And we are moving on to consideration of a nuclear free Middle East. And that is going to focus on the nuclear program in Israel. It is no wonder that the Israeli leaders are reacting over there.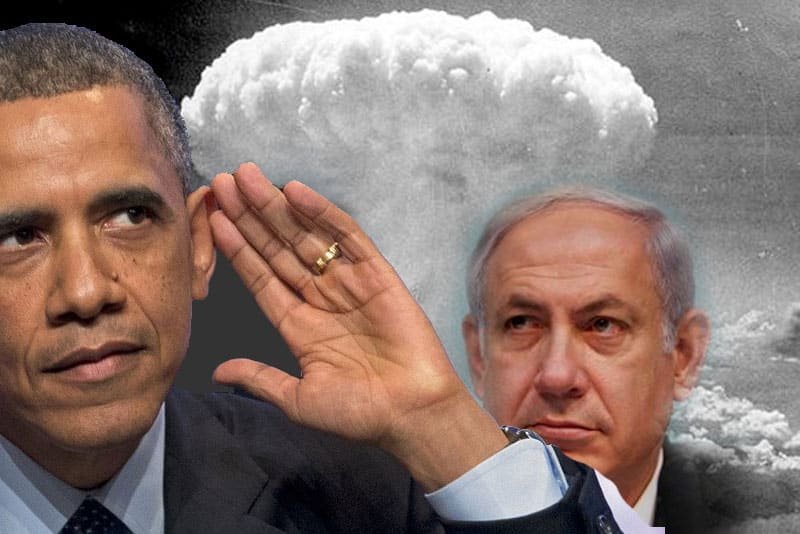 Press TV: And how much do you think the apparent rift between the US and Israel over this nuclear deal of Iran's nuclear program could create a shift in Washington's policy regarding the Middle East? Is it be permanent or temporary?

Barrett: Unfortunately the United States is subject to so much Zionist power. The congress is largely owned by the Zionist money. That is why they all gave Netanyahu a standing ovation when he came to attack President Obama, showing that the congress of the United States is really the Israeli congress not the American congress. Undoubtedly they will get some votes opposing this deal although I do not think that they would be able to stop this, they won't get the veto proof majority. But in the long term, I think the US is re-thinking its policy towards Israel. It is clear to every independent strategic thinker here in the United States that the alliance with Israel is far more trouble than it's worth. Israel has cost the United States trillions of dollars according to a Christian Science Monitor report of a careful study over the years. Israel has actually cost the United States trillions of dollars just since September 11, 2001, when the neo-conservative factions allied with hardliners in Israel blew up the World Trade Center in order to get the US military into the Middle East to destroy the countries that Israel thought were enemies.
So, this extremist paranoid unreasonable expansionist Zionist regime in Tel Aviv is threatening the region with destabilization. I think some of the same people in power in West have said that enough is enough, that we have tried destabilizing the Middle East and it has not worked, now lets see what will happen if we engage in more balanced approach. So, in the long term I think it would marginalize the hardliners in Tel Aviv. And at some point, God willing, we will get some kind of honest peace process going which we don't have now.
Press TV: Do you think the congress would approve this deal in a case not would Barack Obama veto it?
Barrett: Well, it is possible that the congress might not approve the deal. But it is very very unlikely that they can muster a veto proof majority. The Democrats only need I think something like 33 votes to make sure that in any resolution can be vetoed. It is just not clear where those votes would ever come from. Nancy Pelosi is very strong disciplinarian. So, I think the Democrats are very likely to stand by Obama on this and make a symbolic slap of this disapproval vote. But I really  don't think it's likely that the Republicans are going to be able to torpedo this nuclear deal.
Dr. Kevin Barrett, a Ph.D. Arabist-Islamologist is one of America's best-known critics of the War on Terror.
He is the host of TRUTH JIHAD RADIO; a hard driving weekly radio show funded by listener donations at Patreon.com and FALSE FLAG WEEKLY NEWS (FFWN); an audio-video show produced by Tony Hall, Allan Reese, and Kevin himself. FFWN is funded through FundRazr.
He also has appeared many times on Fox, CNN, PBS, and other broadcast outlets, and has inspired feature stories and op-eds in the New York Times, the Christian Science Monitor, the Chicago Tribune, and other leading publications.
Dr. Barrett has taught at colleges and universities in San Francisco, Paris, and Wisconsin; where he ran for Congress in 2008. He currently works as a nonprofit organizer, author, and talk radio host.
ATTENTION READERS
Due to the nature of independent content, VT cannot guarantee content validity.
We ask you to
Read Our Content Policy
so a clear comprehension of VT's independent non-censored media is understood and given its proper place in the world of news, opinion and media.
All content is owned by author exclusively. Expressed opinions are NOT necessarily the views of VT, other authors, affiliates, advertisers, sponsors, partners or technicians. Some content may be satirical in nature. All images within are full responsibility of author and NOT VT.
About VT
-
Read Full Policy Notice
-
Comment Policy