by Vladimir Odintsov,  with New Eastern Outlook, Moscow___
Editor's Note:  There is nothing new in this story about American corruption. Maybe Vlad thought that American PR about Russian corruption needed some balance, and I am certainly cool with that. I would even go much further.
I dream one day of being the founder of the Corruption Olympics, but have not yet worked out how I would attract financial sponsors. What could be more entertaining than having an annual contest for who has the most corrupt officials, the most philandering legislators, and then, of course, the worst child molesters.
I know you all are thinking that last item would not be much of a contest with the Brits taking that gold medal hands down… pardon the expression. But the Brits have just been getting a lot of publicity, a double whammy over not only their career perverts, but a law enforcement institution that hid this from the public to avoid the embarrassing scandals.
Lost in that convenient analysis is that the child molesters continued their attacks on Britain's youth, especially the disadvantaged ones they have access to under the guise of helping them. The law enforcement officials were all guilty of aiding and abetting.
But the statute of limitation issue was never brought up for discussion in any of this, as maybe being the holy grail that was sought by kicking the can down the road by pushing an unpleasant decision onto the next officeholder. I personally am against this statute of limitation law, which seems to have been designed for the protection of pedophile politicians. Color me suspicious.
But that said, it is nice to see the foreign folks have uncovered for us that we have an imperfect system… like everyone else, and this American exceptionalism silliness is really an embarrassment.
It is even more so now that we are in the terrorism business in such a big way, and how almost everybody rolled over on the 9-11 coup, the gold standard for disloyalty measurement in my book. …But everyone knows I am just a big old meanie! … Jim W. Dean 
______________________________
First published  …  July 09,  2015
The United States, spreading its model of "democracy", including by armed force in the Middle East and other regions of the world, is usually very sensitive about any criticism of the American way of life, seeing it as its enemies' "attempt to discredit American society".
However, let us try to understand objectively whether the "American model of democracy" is really that good, and if it is worth copying. According to the published results of the Gallup Poll conducted in all 50 US states and the District of Columbia on May 6-10, 72% of respondents indicated that the state of moral values in the United States is dramatically deteriorating.
So, what is it that Americans do not like in their country? – Let us take a look at the US media reports, even if only from the beginning of this year. Maybe we will see, on the contrary, information that every American can be proud of?
For example, in January of this year, a news media portal, Newsmax.com, posted details about how hundreds of highly paid officials of the United States Federal Department of Health, at the expense of American taxpayers, used first class services of friendly airlines in the period from 2009 to 2013, having spent $31 million.
Here is another report from the newspaper Aftonbladet, which tells how the US funds, targeted as financial aid for the fight against poverty and financed by USAID, spent 95 million Swedish kronas in Sweden on propaganda in Georgia, the production of television talk shows, radio and television programs.
Three American organizations working in Georgia were involved in the aforementioned embezzlement of substantial funds: the National Democratic Institute (NDI), Eurasia Foundation (EF) and the Eurasia Partnership Foundation (EPF), which is a division of the EF.
This Swedish money was received for 3 years, in particular, by the regional Director of the NDI, Luis Navarro – the former head of the election campaigns of Congressman Michael Bush, Secretary of State John Kerry in the 2004 presidential election and, subsequently, Vice President Joe Biden in 2008.
In early 2015, former member of the US House of Representatives, Rick Renzi began serving a three-year sentence in a West Virginia federal prison for racketeering, fraud and corruption.
Prosecutors succeeded in proving that Rick Renzi used his position as congressman to force a number of companies to buy the land of his former business partner, who would then in turn be able to repay his debt to Renzi. Earlier, the ex-congressman had been accused of looting a family insurance business in order to obtain funds for his election campaign in 2002.
The international news agency, Reuters US, reported in February on the confession by Christopher Epps, who until November of last year headed the Mississippi correctional facilities, of the fact that he had taken bribes from a large prison contractor, for which he could face up to 23 years in prison.
In addition to the post of commissioner of the Mississippi Department of Corrections, he had served as president of the American Correctional Association and the Association of State Correctional Administrators.
______________________________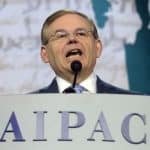 As reported in April this year by the Associated Press, the son of Cuban immigrants, US Senator from the State of New Jersey, a member of the Democratic Party, Robert Menendez was charged with corruption.
The influential American politician was accused of using his official position to provide "illegal benefits" to an Ophthalmologist from Florida, who, among other tangible assets, provided his luxurious private jet to the senator to use at his disposal.
As announced by a federal grand jury, 14 counts of the indictment talked about Senator Menendez, who until 2006 had been a member of the US House of Representatives, taking blatant bribes.
In spring this year, the United Press International Agency  disclosed information about the federal criminal investigation against a prominent politician, Republican Dean Skelos and his son. Skelos has been a member of the upper chamber of the Legislative Assembly of the State of New York since 1985.
The lawmaker is suspected of abusing his position by influencing the award of the storm water treatment contract to his son, despite the fact that during the tender Skelos' company did not submit the lowest bid. Adam Skelos is also suspected of receiving substantial sums from an insurance company, for which he never worked.
In June this year, The Boston Globe, a regional daily political newspaper, reported on the beginning of the audit committee investigation of the lower house of the state legislature of Massachusetts against former state governor Patrick Deval, who used secret unrecorded funds for personal gain.
In particular, it was stated that this first African American serving as governor of Massachusetts, who headed the state from 2007 to 2015, is suspected in connection with the allocation of substantial public funds to various clandestine accounts that were used to pay for travel around the world, advertising and other expenses, all clearing outside accounting books.
Between 2011 and 2014, the Governor and his staff have spent $535,500 on hotel accommodation, $332,000 on air tickets, $305,000 on limousines and other ground transportation, and $175,000 on other transportation costs.
The total amount of the State money spent over this period amounted to $1.35 million. The publication states that, overall, the administration of Governor Deval hid, to its own advantage, somewhere around $27 million of State funds.
At the beginning of July, the international news agency Reuters US was informed about the latest case of corruption among New York lawmakers – 58-year-old Democrat, Malcolm Smith, once a former senator in the state legislature, received 7 years in prison for bribery.
In February, he was convicted of attempting to bribe high-ranking Republicans in New York so that his name would be among the candidates for the election of City Mayor.
His co-defendant, a former Republican leader of Queens, 48-year-old Vincent Tabone was also convicted in February and sentenced to 3.5 years in prison. A third defendant, a former member of the City Council of New York, Republican Daniel Helloran, was convicted last year.
Earlier this year, a Manhattan attorney, Preet Bharara, accused two most influential state lawmakers: the Speaker of the Legislative Assembly, Sheldon Silver, and Senate Majority Leader, Dean Skelos, in taking millions of dollars in kickbacks and extortion payments in support of his son's business.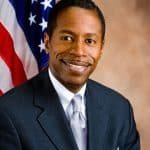 Overall, since 2000, dozens of politicians from New York alone have been faced with judicial or ethical accusations. However, despite this, in 2013 Gov. Andrew Cuomo disbanded the commission to combat corruption.
As just these few publications attest, ordinary Americans really have nothing to be proud of when it comes to events in the political life of the US.
And it is unlikely that those foreign countries where Washington is insistently pushing its "values" are going to embrace these "successes" of American democracy.
___
Vladimir Odintsov, political commentator, exclusively for the online magazine "New Eastern Outlook"
ATTENTION READERS
Due to the nature of independent content, VT cannot guarantee content validity.
We ask you to
Read Our Content Policy
so a clear comprehension of VT's independent non-censored media is understood and given its proper place in the world of news, opinion and media.
All content is owned by author exclusively. Expressed opinions are NOT necessarily the views of VT, other authors, affiliates, advertisers, sponsors, partners or technicians. Some content may be satirical in nature. All images within are full responsibility of author and NOT VT.
About VT
-
Read Full Policy Notice
-
Comment Policy