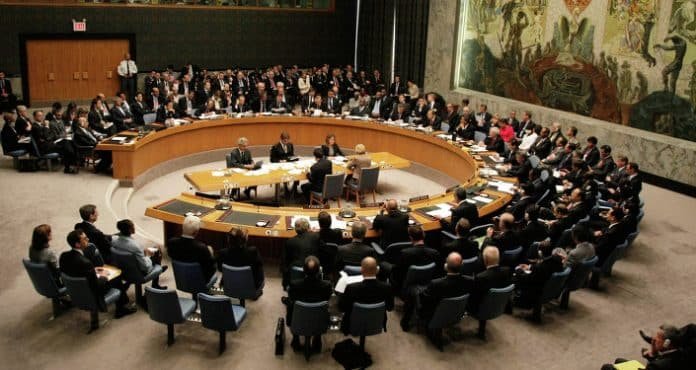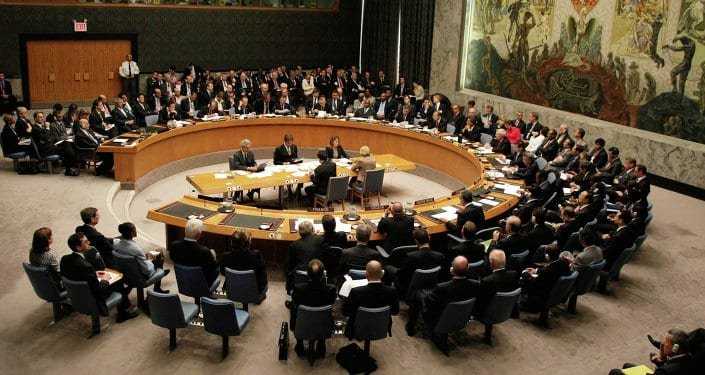 …from TASS,  Moscow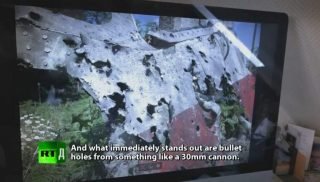 [ Editors Note: The UN Security Council roasting of Russia on the MH17 vote went as predicted. Putin was right. There is no jurisdiction or even precedent in the UN for doing airline tragedies. This show was just a shot at trying to make the Russians look like they are hiding something.
Left out of all the Western blathering comments was that the Dutch have a criminal investigation going on, but chose not to bring the Russians in as "part of the investigation". There are other venues of prosecution, but none which will go after a powerful state sponsor of a false flag.
Malaysia's conduct here, shilling for the Western perps was disgraceful. Every charge made by the West against Russia for aggression has turned out to be bogus. They must think that we can't remember anything past 24 hours, so their hype record does not hurt them.
In some of the media, but at the end of the article, they mention that Churkin stated again, that Russia would welcome a full and independent investigation to find and punish the real perpatrators. Others just left that part out, worried that it might confuse the message they want to send, that Russia wants to block an investigation, a ridiculous assertion.
Australia has turned into the West's monkey boy on stuff like this. I did know know that large countries could be rented from a Temp service or something for these UN performances. I have sent a piece in on this to NEO which I hope to post in a few days, but below is a good rundown of the UN charade… Jim W. Dean ]
__________________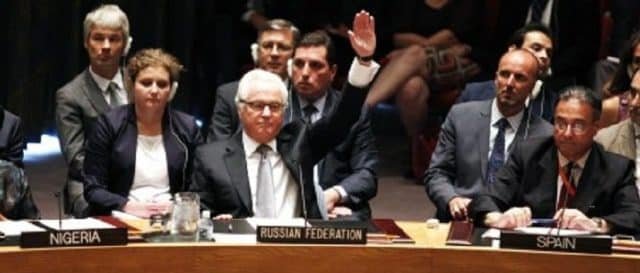 –  First published  …  July 30, 2015  –
MOSCOW, July 30. /TASS/. Kremlin respects China's decision to abstain during a UN Security Council vote on the issue of establishing an international tribunal to investigate the Malaysia Airlines Flight MH17 crash in Ukraine in 2014, presidential spokesman Dmitry Peskov said on Thursday.
"We always respect the stance taken by our Chinese colleagues," Peskov told reporters.
China hopes UN Security Council will support further MH17 crash investigation
China hopes that all members of the UN Security Council will support further investigation of the Flight MH17 crash in Ukraine, Chinese Foreign Ministry spokesman Hong Lei told TASS on Thursday.
"China supports an independent, fair and impartial investigation into the Malaysia Airlines Flight MH17 crash and identification of the perpetrators," the diplomat noted.
"In a situation where some members of the UN Security Council have serious concerns regarding the draft resolution, coercion to voting only leads to rift within the UN Security Council. This cannot alleviate the suffering of relatives of those killed in the MH17 crash, reveal the true picture of the events and bring those responsible to justice," Hong Lei said.
"The Chinese side hopes that all Security Council members will look ahead to continue working on the resolution and to promote further investigation," the diplomat added.
UN Security Council vote
The UN Security Council on Wednesday did not pass a resolution on the establishment of a tribunal to criminally prosecute those responsible for the MH17 crash that was submitted by Malaysia.
The document, co-authored by Malaysia Australia, Belgium and Ukraine, was supported by 11 UN Security Council members, which is enough to pass the resolution. However, Russia used its veto right to block the resolution, and three countries – Angola, Venezuela and China, abstained.
Russia's Permanent Representative to the United Nations Vitaly Churkin said, commenting on the decision to vote against the draft resolution that the document is devoid of any legal and precedent basis, and its initiators were pursuing the political propaganda purposes.
According to Churkin, Russia has repeatedly explained this to all colleagues, urging them to think of alternatives. The stance of Russia that regarded this step as premature, ill-conceived and legally untenable, has been disregarded, Churkin said.
According to him, the authors of the text have refused to act in a spirit of cooperation, put it to a vote, knowing in advance that it would not pass. Churkin said that this testifies to the fact that political propaganda purposes for them were more important than practical aspects.
Churkin said that Russia had done everything in its power to ensure the rapid adoption of resolution 2166 (2014) [adopted several days after the crash outside Donetsk] and an independent and thorough investigation.
The Russian government was also in favour of a further resolution securing free and unimpeded access to the crash site. He said Russia's decision to vote against the draft resolution on the establishment of a tribunal for the air crash had nothing to do with encouraging impunity.
He said that Moscow had proposed the appointment of a Special Representative of the Secretary-General, which had not been accepted. Similarly, its proposal to involve the UN more closely in the investigation had been rebuffed. An alternative draft put forward by Russia's government had sought to promote a genuine international and independent investigation, and still remained on the table.
Churkin said Russia did not support the creation of an international tribunal under Chapter VII, as resolution 2166 (2014) had not considered the downing of the aircraft a threat to international peace and security. Moreover, the experience of the tribunal for the former Yugoslavia had not been useful, as such courts were expensive.
When Ukraine had brought down a Russian aircraft and the United States had brought down an Iranian aircraft, international tribunals had not been demanded. On the other hand, where there were threats to international peace and security, such as piracy, the idea of an international tribunal had not enjoyed support in the Council.
Efforts to present the draft for a vote, in full knowledge that it would not be adopted, underscored the political motives behind the move. So, the Russian government's position did not promote impunity.
The Boeing 777-200 of the Malaysia Airlines (Flight MH17) en route from Amsterdam to Kuala Lumpur crashed on July 17 in Ukraine's eastern Donetsk Region, some 60 km (over 37 miles) from the Russian border, in the zone of combat operations between the Donetsk self-defense forces and the Ukrainian army.
All the passengers and crewmembers onboard the aircraft – 298 people, citizens of 10 states – died. Most of the passengers – 196 people – were Dutch citizens. According to the key theory of the crash, the plane was shot down by a surface-to-air or an air-to-air missile. The Ukrainian authorities and representatives of the self-proclaimed republics in Donetsk and Luhansk have been accusing each other of the crash.
The United Nations Security Council on July 21, 2014 demanded a comprehensive and independent investigation. Russia's foreign ministry has repeatedly said Russia was not satisfied with how the investigation was being conducted.
Author Details
Jim W. Dean is Managing Editor of Veterans Today involved in operations, development, and writing, plus an active schedule of TV and radio interviews. He broke into television work doing Atlanta Public TV programs for variety of American heritage, historical,military, veterans and Intel topics and organizations since 2000. Jim's only film appearance was in the PBS Looking for Lincoln documentary with Prof. Henry Lewis Gates, and he has guest lectured at the Army Command and General Staff School at Fort Gordon, GA.
He is working to find time now to database his extensive video archive of Americana and interviews filmed during his public TV days so individual topic segments can be key word searched to quickly use in future multi-media projects.
Read Full Complete Bio >>>
Jim's Latest Posts
ATTENTION READERS
Due to the nature of independent content, VT cannot guarantee content validity.
We ask you to
Read Our Content Policy
so a clear comprehension of VT's independent non-censored media is understood and given its proper place in the world of news, opinion and media.
All content is owned by author exclusively. Expressed opinions are NOT necessarily the views of VT, other authors, affiliates, advertisers, sponsors, partners or technicians. Some content may be satirical in nature. All images within are full responsibility of author and NOT VT.
About VT
-
Read Full Policy Notice
-
Comment Policy