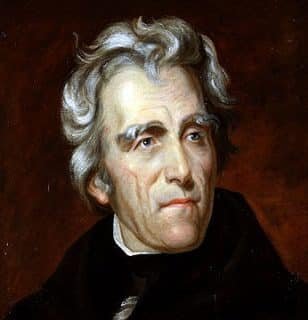 You can historically say that President Andrew Jackson sought to literally destroy the Bank of the United States, since it got involved in usurious contracts and activities.
Jackson knew that the rich and powerful were using their power to oppress the weak through a virus known as usury, whose modern vehicle is none other than capitalism. "Cronies," namely the bankers, "whose interests were equally at odds with those of ordinary men and women,"[1] used to brag:
"The mass of the people have more to fear from combinations of the wealthy and professional classes—from an aristocracy which through the influence of riches and talents, insidiously employed, sometimes succeeded in preventing political institutions, however well adjusted, from securing the freedom of the citizen."[2]
Jackson, indeed, parted company with those cronies and whores. "The bank, Mr. Van Buren, is trying to kill me," said Jackson to his vice president. "Then pressing Van Buren's hand very tightly, he added, 'but I will kill it."[3] Jackson continued to say that the Bank of the United States was:
"A 'monster,' a 'hydra-headed' monster, a monster equipped with horns, hoofs and tail and so dangerous that it impaired 'the morals of our people,' corrupted 'our statesmen,' and threatened 'our liberty.' It bought up 'members of 'Congress by the dozen,' he ranted, subverted the 'electoral process' and sought 'to destroy our republican institutions….'"[4]
So, Jackson killed the Bank of the United States for a season. Obama seems to be doing the same thing with Netanyahu's fantasy. He obviously knows how Netanyahu ended up manipulating the U.S. and George W. Bush to bludgeon decent American men and women in Iraq. As Philip Weiss has recently put it,
"In his new book on the US and Israel, former Israeli ambassador Michael Oren says that all the young Ivy Leaguers who went to work for President Obama had read The Israel Lobby, by Stephen Walt and John Mearsheimer, and that it was their playbook for understanding the Middle East.
"Yesterday's speech shows that President Obama has also read The Israel Lobby and that its central points have become his chief concerns: The Israel lobby is a loose but powerful coalition of Israel supporters who will distort policy at every turn out of the sincere misguided belief that the US and Israel have the same interests; that coalition of conservative Jews in league with Republican hawks played a critical role in starting the Iraq war that has been an unmitigated disaster for our foreign policy.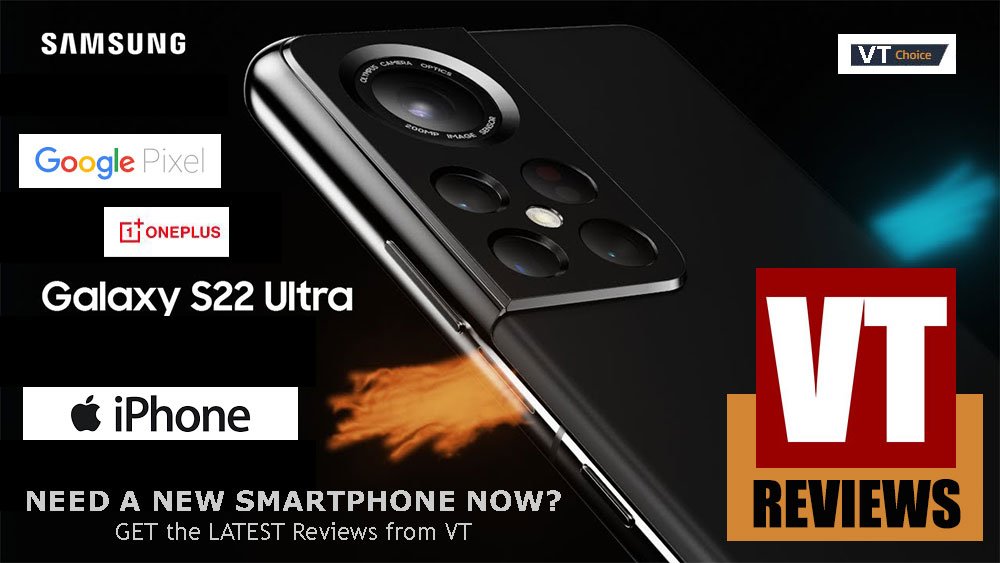 "I have argued here for a long time that we won't defeat the war party till we identify its true cause, and Obama all but did so explicitly yesterday. 'Every nation in the world that has commented publicly' supports this deal, except Israel, he said. And Israel has many friends in this country, including the president himself, he said."
This is quite accurate. Obama seems to be losing his patience with Netanyahu's policy. You must remember that the Obama administration called the mad man in Tel Aviv a "chickenshit." A "chickenshit," as you recall, is basically someone who usually lacks courage to face the truth. He is afraid to be a man and therefore has to stand behind pathetic excuses and dumb rationalization.
A "chickenshit" also lacks moral and intellectual discipline and therefore cannot make a coherent judgment without quickly falling into obvious contradiction, political mumbo jumbo, and crazy proposition. He is irrational, irresponsible, and sometimes acts in ways that really border on insanity.
Therefore, he always leaves in fear. He usually believes that someone is out to get him. In the process, he creates a sort of defense mechanism: he invents lies and deceptions to seduce the gullible and the naïve.
Benjamin Netanyahu fits that description well. Patrick Buchanan has even gone so far as to say that "Netanyahu is taking a hellish gamble."[5] If we extrapolate Buchanan's thesis here, a hellish gamble is indeed Satanic and takes no prisoners. It demands one thing and one thing only: complete hegemonic domination. What if the plan is crazy?
No matter. Netanyahu is the manifestation of this "hellish gamble." This is probably why President Obama has been stunned to see that Netanyahu cannot come up with a serious alternative to the Iran deal:
"For the last couple of weeks, I have repeatedly challenged anyone opposed to this deal to put forward a better, plausible alternative. I have yet to hear one. What I've heard instead are the same types of arguments that we heard in the run up to the Iraq war. 'Iran cannot be dealt with diplomatically.' 'We can take military strikes without significant consequences.' 'We shouldn't worry about what the rest of the world thinks, because once we act, everyone will fall in line.' 'Tougher talk, more military threats will force Iran into submission.' 'We can get a better deal.'"[6]
President Obama has obviously been exhausted lately. He is tired of hearing Netanyahu's claptrap and has sent him a sort of ultimatum. Obama makes it very clear that Netanyahu feasts on nothing but people's weakness, which is fear. Remember how Netanyahu manipulated America and much of the West in attacking Iraq? Well, Obama seems to be saying that enough is enough. He said explicitly:
"I know it's easy to play in people's fears, to magnify threats, to compare any attempt at diplomacy to Munich, but none of these arguments hold up. They didn't back in 2002, in 2003, they shouldn't now."[7]
Obama obviously cuts Netanyahu's puppets into pieces when he adds: "That same mind set in many cases offered by the same people, who seem to have no compunction with being repeatedly wrong…"[8] Obama says that those "same people" include Dick Cheney, John Bolton, and most certainly Bill Kristol.[9] He says that the Iraq War strengthened Iran and isolated the United States.[10] Obama goes on to argue that much of the Republican Party has been "ignorant of Iranian society" and Iran itself.
This is certainly a historical point, for after 9/11, when Netanyahu was bragging that the attack was good for Israel,[11] Iran offered to help.[12] Bush completed rejected that offer and ended up supporting Benjamin Netanyahu, the man who is responsible for thousands upon thousands of deaths both in the Middle East and America.
Obama explicitly says:
"Those who say we can just walk away from this deal and maintain sanctions are selling a fantasy."
Indeed, fantasy rules Netanyahu's worldview. He breaths fantasy and aspires to spread it all across the Middle East. He has actually spread that virus among Republicans, and now nearly all of them are chanting that Iran must be humiliated. For example, Mike Huckabee has said:
"This President's foreign policy is the most feckless in American history. It is so naive that he would trust the Iranians. By doing so, he will take the Israelis and march them to the door of the oven."[13]
Give me a break! Even Israeli officials, as we have seen in the past, repeatedly declared that Netanyahu is basically hurting Israel with his bombastic maneuvering.
Perhaps useful idiots like Huckabee needs to listen to Jewish professor Paul Scham of the University of Maryland:
"As an active member of the Washington, D.C. Jewish community since 1988 (except for six years when I lived in Israel), I want to express my indignation at the use of Jewish community institutions, locally and nationally, for the partisan political purposes of Prime Minister Netanyahu's government, and against the policies of President Barack Obama with regard to the Iran nuclear deal…
"The arguments for the deal are well known and, to me and many others, including most retired Israeli security chiefs, overwhelmingly strong. The unanswerable capstone is the question, 'What is the alternative?' No convincing response has ever been given, other than Netanyahu's facile and condescending quip, 'A better deal.'
"As is clear now, no other nation will go along with the United States if it rejects the agreement, and Iran will then have no incentive to limit its nuclear ambitions. On the other hand, with the agreement in force, there are numerous incentives to comply with it, and Iran faces significant sanctions if it does not."[14]
I'd like to know if Huckabee would be willing to say that Scham is marching the Israelis to the door of the oven.
---
[1] H. W. Brands, Andrew Jackson: His Life and Times (New York: Random House, 2005), 496.
[2] Ibid., 498.
[3] Quoted in E. Michael Jones, Barren Metal: A History of Capitalism as the Conflict Between Labor and Usury (South Bend: Fidelity Press, 2014), 929.
[4] Ibid.
[5] Patrick J. Buchanan, "How to Seal the Iran Deal," American Conservative, August 7, 2015.
[6] "Full text: Obama gives a speech about the Iran nuclear deal," Washington Post, August 5, 2015.
[7] Ibid.
[8] Ibid.
[9] "Didn't Like Iraq War? Then Trust Me on Iran Deal, Obama Says," Bloomberg, August 5, 2015.
[10] "Full text: Obama gives a speech about the Iran nuclear deal," Washington Post, August 5, 2015.
[11] "Report: Netanyahu Says 9/11 Terror Attacks Good for Israel," Haaretz, April 16, 2008.
[12] For a historical study on this, see Trita Parsi, Treacherous Alliance: The Secret Dealings of Israel, Iran, and the United States (New Haven: Yale University Press, 2007); A Single Roll of Dice: Obama's Diplomacy with Iran (New Haven: Yale University Press, 2012).
[13] Adam Edelman and Celeste Katz, "Mike Huckabee refuses to retract statement comparing Iran deal to Holocaust; Obama calls comments 'ridiculous' and 'sad,'" NY Daily News, July 27, 2015; Jennifer Shutt, "Mike Huckabee: President Obama marching Israelis 'to the door of the oven,'" Politico, July 26, 2015.
[14] Paul Scham, "Not in My Name!," Huffington Post, August 5, 2015.
Jonas E. Alexis has degrees in mathematics and philosophy. He studied education at the graduate level. His main interests include U.S. foreign policy, the history of the Israel/Palestine conflict, and the history of ideas. He is the author of the new book Zionism vs. the West: How Talmudic Ideology is Undermining Western Culture. He teaches mathematics in South Korea.
ATTENTION READERS
Due to the nature of independent content, VT cannot guarantee content validity.
We ask you to
Read Our Content Policy
so a clear comprehension of VT's independent non-censored media is understood and given its proper place in the world of news, opinion and media.
All content is owned by author exclusively. Expressed opinions are NOT necessarily the views of VT, other authors, affiliates, advertisers, sponsors, partners or technicians. Some content may be satirical in nature. All images within are full responsibility of author and NOT VT.
About VT
-
Read Full Policy Notice
-
Comment Policy