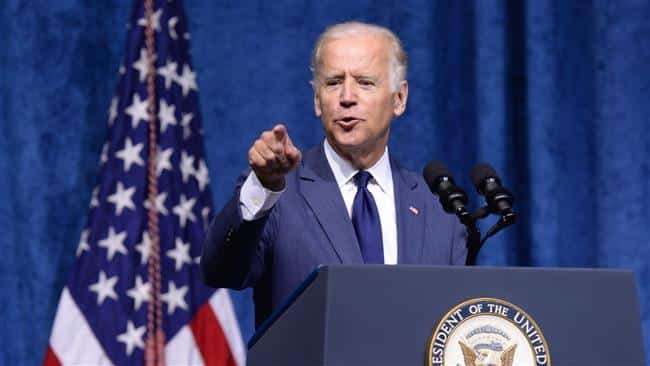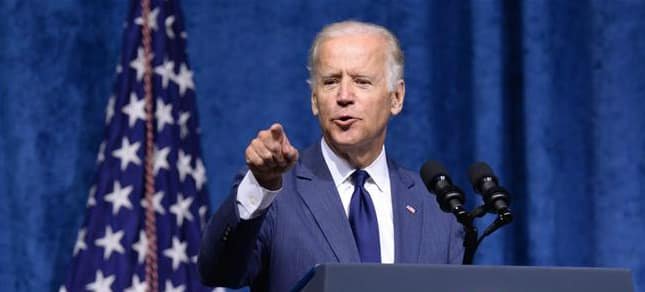 Clinton campaign at risk as Biden gets serious to run
... from Press TV,  Tehran
[ Editor's note: We have some Biden cards in play here, with some carefully place media on having his team get prepared for joining the race if Hillary's email problem brings her down.
The story of her server in the bathroom closet where the Israelis were copying everything… they would not have bothered for mundane communications and all the wedding planning communications.
But more than a few could see that set up as a way for her to pass classified material and have a defense, if something was found, that it was just a mistake. And of course she is claiming that the deleted material was also personal communications.
Now we have more news from the Biden people. Does he know something that has not been released yet, so he is tiptoeing so as not to look like he is pushing her out? Or, is something else contributing?
But confirmed this morning is Biden's not too secret visit to see Elizabeth Warren yesterday afternoon, obviously about adding her to the ticket to pull Hillary's women supporters and probably a lot of independents, too. It's a slick move, and an aggressive one, as with no alternative other than Hillary, the Party would just keep taking the hits on her baggage problems and make it easier for the GOP to do what they want. So I think we are seeing that Biden has launched a campaign to squeeze Hillary out. We shall see how the Sunday talk shows deal with this.
Jeb Bush has tanked despite all the big money behind him. And Hillary's poll numbers have been weak, even given the Benghazi and email server issues. Is the public reacting to having been educated that when you get family dynasty candidates, you get the ready to go crime syndicate that is ready to move into the White House with them?
Georgie Bush gave America a taste of that horror — one that will last at least a generation. He is the most despised American president in modern history, and I think he understands why, which contributes to his low profile. That… and not wanting to be booed in public… Jim W. Dean ]
_____________________________
– First published  …  August 22,  2015 –
US Vice President Joe Biden has been in contact with longtime aides and donors who could help finance a viable presidential campaign against well-funded candidates in the 2016 race, reports say.
Although Biden has not made up his mind yet, his advisers said the vice president and his aides have begun working out issues like fundraising and an early primary state strategy, The Associated Press reports.
At his secluded family home in Delaware, Biden has huddled with longtime confidantes, Mike Donilon, a lawyer and political campaign consultant, and former Sen. Ted Kaufman, as well as with his grandson, Hunter Biden, and his sister, Valerie Owens Biden, who has played a key role in all his previous campaigns.
The team has settled on a one-month window starting from September 1, in which Biden could potentially announce plans to run for president, according to AP.
Advisers say that if Biden does not enter the race by October 1, it might be too late for him to get the petition signatures and delegates lined up for the ballot in early primary states. That is assuming that the Democratic frontrunner Hillary Clinton sustains her position in the race.
If Clinton's campaign were to grow weaker, as her falling poll numbers and an unfolding email scandal suggest, Biden could launch a viable effort much later and still remain competitive. Already, some Democrats supporting Clinton have indicated that they would reconsider their support if Biden joined the race.
Among them, according to The New York Times, is Tom Daschle, an influential former Senate Democratic leader who has donated the maximum amount allowable to Clinton's campaign. Biden's supporters have said that if he does decide to run, he will portray himself as an heir to President Barack Obama's legacy.
_____________________________
Jim W. Dean was an active editor on VT from 2010-2022.  He was involved in operations, development, and writing, plus an active schedule of TV and radio interviews.
ATTENTION READERS
Due to the nature of independent content, VT cannot guarantee content validity.
We ask you to
Read Our Content Policy
so a clear comprehension of VT's independent non-censored media is understood and given its proper place in the world of news, opinion and media.
All content is owned by author exclusively. Expressed opinions are NOT necessarily the views of VT, other authors, affiliates, advertisers, sponsors, partners or technicians. Some content may be satirical in nature. All images within are full responsibility of author and NOT VT.
About VT
-
Read Full Policy Notice
-
Comment Policy