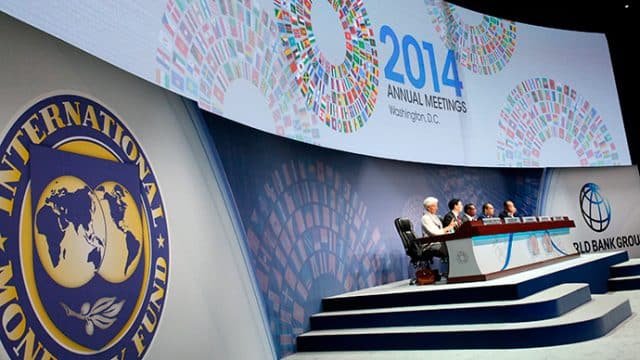 IMF OFFICIALS IMPLICATED IN THEFT, CONCEALMENT OF UKRAINE LOAN CORRUPTION, US JUSTICE DEPARTMENT INVESTIGATING
… by John Helmer, Moscow
[ Editor's Note:  It comes as no surprise to us that Ukraine will be another "looting festival" for all the foreign loans going in, which no one expects to ever be repaid by the impoverished people there. And when the West gets done destroying the country in the "little war" it wants with Russia, there the defaulted loans will be passed down the line to take the hit, and more austerity implemented. We have all been here before.
Hence, those doing these deals want to get a piece of the action while they can, knowing full well it will be stolen anyway, so it might as well be they who steal it. Plus they have the added cover of so many other suspects by the boat load in Ukraine, where fraud investigations only seem to go forward on political opposition people.
John Helmer has been following all of this during his long journalism career. Below is the beginning of his excellent report on this scandal, with a link to the rest with my highest recommendation… Jim W. Dean ]
_________________________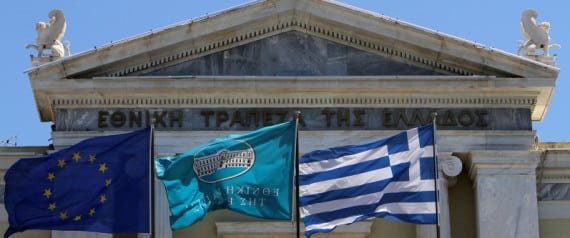 Officials of the International Monetary Fund (IMF) are in flight from evidence of negligence, incompetence, and corruption in their management of billions of dollars in loans for Ukraine.
Nikolai Gueorguiev, head of the Ukraine team at IMF headquarters in Washington, DC, and Jerome Vacher, the IMF representative in Kiev, refuse to respond to questions on their role in the offshore diversion of IMF loan money through Privatbank and Credit Dnepr Bank, banks owned by Ukrainian oligarchs Igor Kolomoisky and Victor Pinchuk. The Fund's Managing Director Christine Lagarde (lead image, front) and her spokesman, Gerry Rice (rear), are covering up evidence of conflicts of interest and multiple violations of the IMF Staff Code of Conduct which have been occurring in the Ukraine loan programme. Simonetta Nardin, head of the Fund's media relations, refuses to explain her apparent violations of the Code, or respond to evidence that she fabricated elements of her career resume.
On Tuesday a spokesman at the US Department of Justice in Washington confirmed that an investigation is under way of the role played by US clearing banks in the movement of IMF funds through the Privatbank group and companies connected with Kolomoisky. Speaking for the Asset Forfeiture and Money Laundering Section, Peter Carr declined to give more details.

In recent indictments presented to US courts, Justice Department officials have defined the crime of money laundering as the transmission or transfer of money through "a place in the United States to or through a place outside the United States" with the "intent to promote the carrying on of specified unlawful activity"; with knowledge that the transfer of funds represents "the proceeds of some unlawful activity"; and with the intention to "conceal or disguise the nature, the location, the source, the ownership, or the control of the proceeds of unspecified unlawful activity".
The role of US system banks, such as Citibank, Bank of America, and JPMorgan Chase, in clearing US dollar transactions has been the basis of selective Justice Department prosecutions of Russian and pro-Russian Ukrainian companies and individuals since the toppling of President Victor Yanukovich in Kiev in February 2014.
In contrast, Ukrainian allies of the US in that operation, including Yulia Tymoshenko (below, left), Kolomoisky (centre), and Pinchuk (right), have not been pursued on court evidence of their involvement in corruption and money-laundering…
See John Helmer's  whole detailed story (a huge amount of work) at his website here.
___________________
ATTENTION READERS
Due to the nature of independent content, VT cannot guarantee content validity.
We ask you to
Read Our Content Policy
so a clear comprehension of VT's independent non-censored media is understood and given its proper place in the world of news, opinion and media.
All content is owned by author exclusively. Expressed opinions are NOT necessarily the views of VT, other authors, affiliates, advertisers, sponsors, partners or technicians. Some content may be satirical in nature. All images within are full responsibility of author and NOT VT.
About VT
-
Read Full Policy Notice
-
Comment Policy