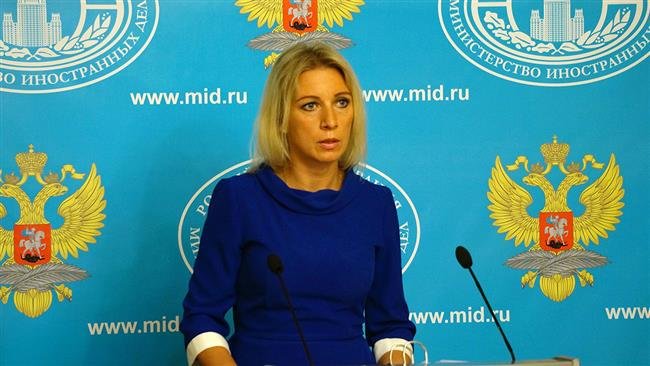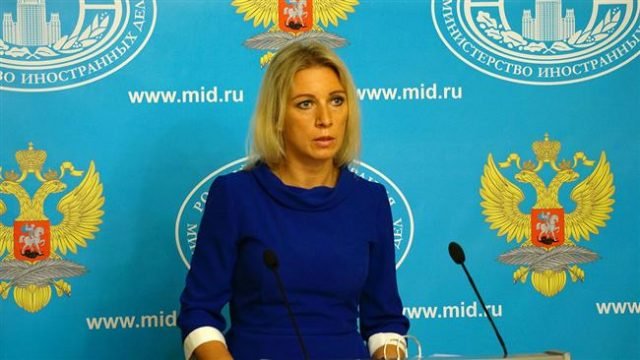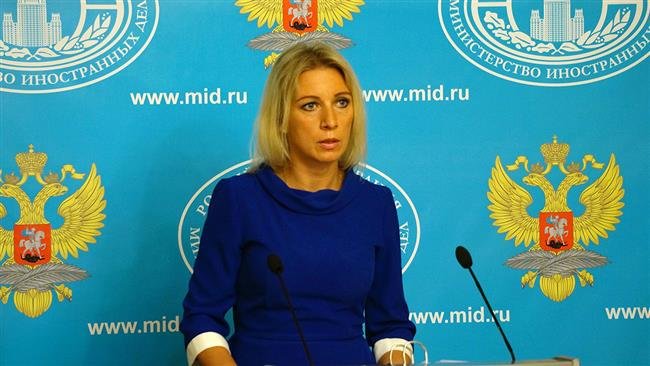 … from  TASS, Moscow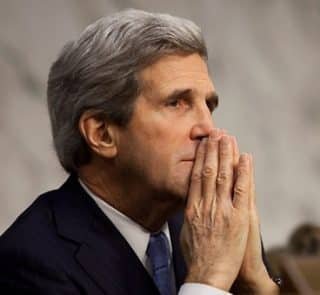 [ Editor's Note:  This bizarre exchange of Western "semi-charges" of Russia engaging in a huge increase in its military support for Syria, including combat personnel, has entered the twilight zone stage.
Secretary Kerry, with the entire NSA and military Intelligence resources at his fingertips, has still kept his statements vague in terms of quantifying the alleged increases and detailing them. He either knows or he does not know. So why the hocus pocus?
There is a third option: that this is just another US psyop on Russia. How do you disprove a negative?  Russia has been supporting Syria all along, as has Iran, so there is no big deal over military supplies going in. The Russian personnel in Syria at its facilities, including people to defend them, have never appeared in one news photo that I am aware of.
As VT covered a few days ago, we saw the old tactic of unknown media sources magically appearing as having brought this concern to the attention of Mr. Kerry. Dear John, are we going to start shooting the NSA people this week for their failure, or wait until the weekend for a bigger audience?
Russian Foreign Ministry's official spokesperson, Maria Zakharova, gives us a clue as to the motivation today. The US and others knew that the refugee doo doo was going to hit the fan this week. The regime change mass murderers wanted to avoid any focus on themselves over the refugee suffering and deaths, like the little boy on the Greek beach. They were really killed by the Western foreign policy, which has wrought horrible suffering and carnage on Syria and it neighbors.
I was getting suspicious with all the tear jerking statements coming from Merkel and others over their humanitarian concern for the refugees. I don't buy it for a second. None of these people have made any protest over the Western policy against Syria that has had 11 million Syrians living in horrible conditions for years now.

What we have here is Western deviousness on display, this cheap shot to put Putin on the hot seat for being responsible for the ongoing Syrian War, as in, if the Russians and Iran had abandoned Assad it would have been all over. Yet not a word is said about Iranian support for the Syrian people in its War against Terror. How stupid do they think we are. How low can the West go? I really don't know… Jim W. Dean ]
___________________________
– First published  …  September 07,  2015 –
Moscow does not engage in "social engineering" in the Middle East, especially in Syria, Russian Foreign Ministry's official spokesperson Maria Zakharova said on Monday. Several European media outlets reported earlier that the United States, Russia and Saudi Arabia stroke a deal on removing Syrian President Bashar Assad from power.
"Unfortunately, we have to state that some political circles in the West have been demonstrating lately a complete loss of ability to learn from their own mistakes, even when tragic consequences of these mistakes are becoming more obvious for Europeans themselves," Zakharova said. "Blatant interference into the affairs of Middle Eastern countries has already led to the emergence of an instability zone in the close proximity to the European continent. Terrorism and extremism threats have considerably grown," she said.
"Thousands and thousands of refugees from troubled states that underwent experiments in the spirit of social engineering are practically bursting through the doors of the European home, first of all from Syria, Libya, Iraq, Yemen and Afghanistan," the diplomat continued.
However, "several Western politicians do not hurry to adjust their near-sighted approaches which in fact contributed to all those problems," Zakharova noted. She said that Western politicians "persistently try to implement in full the approaches that proved to be deficient, which can result in more dangerous challenges and problems of the international scale."
"At the same time, some people try to artificially drag Russia into this by disseminating fabrications and falsifications, possibly with the aim to put partial responsibility on us for the tragedy of the Middle Eastern region and threat to European and international stability," the diplomat stressed.
"We do not engage in social engineering, do not appoint foreign presidents and do not fire them by ourselves or in conspiracy with anyone else," Zakharova said. "This concerns Syria and other countries of the regions, the peoples of which, I am confident, are capable of determining their future by themselves," she added.
"Russia consistently and invariably calls for unconditional implementation of the Geneva communique on Syria from 30 June 2012, strictly adhering by norms and principles of international law, including countries' sovereignty. And I would want our partners on international arena to act the same," Zakharova concluded.
__________________________
Jim Davis is the son of USMC MGySgt. Lesley Davis (Ret.) who passed away on April 24, 2006, from ALS caused by Agent Orange. His dad's mission before he passed on was to ensure all veterans, spouses, children, and widows all received the benefits, medical care and attention, and proper facilities from the VA.
Because of the promise made to his dad to carry on the mission, in May 2006 Davis began as a one-man show sending out 535 letters every single week to all members of Congress requesting and politely demanding the fulfill their promises made over the past decades to care for life those who wore the uniform and their families.
Veterans-For-Change was born in August 2006 with a very small membership of 25 people composed of veterans, spouses, widows, family members, and friends and to date continues to grow.
ATTENTION READERS
Due to the nature of independent content, VT cannot guarantee content validity.
We ask you to
Read Our Content Policy
so a clear comprehension of VT's independent non-censored media is understood and given its proper place in the world of news, opinion and media.
All content is owned by author exclusively. Expressed opinions are NOT necessarily the views of VT, other authors, affiliates, advertisers, sponsors, partners or technicians. Some content may be satirical in nature. All images within are full responsibility of author and NOT VT.
About VT
-
Read Full Policy Notice
-
Comment Policy