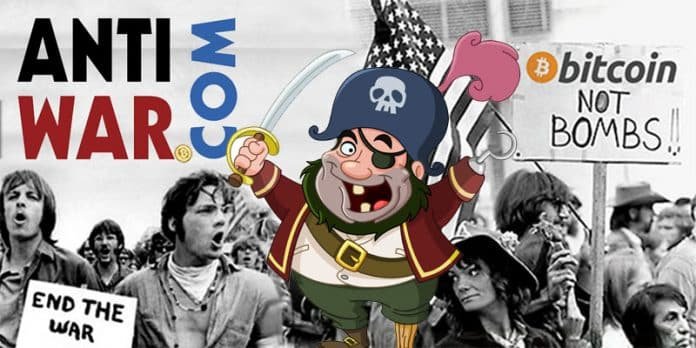 DISCLOSURE: Sourced from Russian government funded media
By Gordon Duff, Senior Editor
I woke up this morning to the Toledo Blade and a headline saying that Russian ground forces were entering Syria. Yesterday their headline involved Jewish terror victims in Israel. They must have been referring to how upsetting watching Palestinians being butchered might be to some, perhaps a few. But we are getting off the subject now, aren't we?
Well, I had to track down the story on the imaginary Russian invasion so I went to the most common news sources, including Pravda, TASS and Russia Today. I found it.
It was planted in both TASS and Pravda, pure idiocy. Russia, according to the stories, was clear on using no ground forces but the articles, for no apparent reason, suddenly stated that someone, and they didn't say who, said that volunteers might to go Syria for "the money."
There is no money in Syria. I was just there a few days ago and getting a meal with meat is nearly impossible, and I was eating with government ministers.
Where did the story come from? AntiWar.com Why this story, and how did it get from AntiWar.com, a very suspicious oldline front publication filled with bland pronouncements and halfbaked tedium?
There is another question. How did this mindless missive from a 3rd rate blog not only get into two Russian media sites and get picked up by both Reuters and Associated Press?
Our next question is how the CIA manages to plant articles in Russian media, but that one is clear, they buy people there. Time for Russia to clean some house, finding everyone who touched these articles and help them redirect their career at PJ Media and Booz Allen Hamilton.
Our next point is why the story itself? If asked, most people in the world pray every day for a Russian army to march on Palmyra, seize and execute every terrorist there, burning them alive in the ruins of what had been the most beautiful remainder of the ancient world left.
Please, Russia, send in volunteers, send in an army, bring the Chinese as well, the Cubans, the North Koreans, kill them all. Is it wrong for me to want terrorist dead even though I know they all work for the US whatever, I won't call it a government?
Here is the actual statement from TASS:
MOSCOW, October 6 –  The Kremlin is not dealing with the issue of volunteers fighting in Syria, Kremlin spokesman Dmitry Peskov said in reply to questions of reporters asking whether the state was supporting such volunteers.
"I don't think so, this is not the function of the state," Peskov said. "As a rule, such organizations exist and act independently," he continued.
Peskov said, however, that if this concerned volunteers fighting among terrorists, it was a crime. As for supporters of the Syrian armed forces, he said he had no information.
"I cannot answer this question, this issue is not on the agenda at all," he said. "You are speaking about somebody who will be helping the legitimate government of the Syrian Arab Republic," he specified. "This has nothing to do with the Kremlin's agenda," he summed up.
Peskov also said that President Vladimir Putin had no stance on that issue. "The president has not stated his attitude in this issue," he added. "He is mainly concentrating on those people who fall a victim to the influence of Islamic State, who go there, who are concentrated there and get into the hands of extremist or terrorist organization, and who later – and the danger does exist – will be returning back morally crippled," Peskov said.
"This is what the president concentrates on," he added.
Don't look for any Russian volunteers in Syria too soon. Of course, if there was money there, and there is not, volunteers from around the world could have come at any time. I have been there more than once, Jim Dean more than that. No one tried so slip us a merc contract on the side. But then, maybe we were just a bit too old for field work.
No, the volunteers, despite the ignorance of our friends at AntiWar, all seem to be on the wrong side, the Israeli-supported terrorists now fleeing Syria by the thousands, perhaps coming to a neighborhood near you?
---
Gordon Duff posted articles on VT from 2008 to 2022. He is a Marine combat veteran of the Vietnam War. A disabled veteran, he worked on veterans and POW issues for decades.
Gordon is an accredited diplomat and is generally accepted as one of the top global intelligence specialists. He manages the world's largest private intelligence organization and regularly consults with governments challenged by security issues.
Duff has traveled extensively, is published around the world, and is a regular guest on TV and radio in more than "several" countries. He is also a trained chef, wine enthusiast, avid motorcyclist, and gunsmith specializing in historical weapons and restoration. Business experience and interests are in energy and defense technology.
ATTENTION READERS
Due to the nature of independent content, VT cannot guarantee content validity.
We ask you to
Read Our Content Policy
so a clear comprehension of VT's independent non-censored media is understood and given its proper place in the world of news, opinion and media.
All content is owned by author exclusively. Expressed opinions are NOT necessarily the views of VT, other authors, affiliates, advertisers, sponsors, partners or technicians. Some content may be satirical in nature. All images within are full responsibility of author and NOT VT.
About VT
-
Read Full Policy Notice
-
Comment Policy