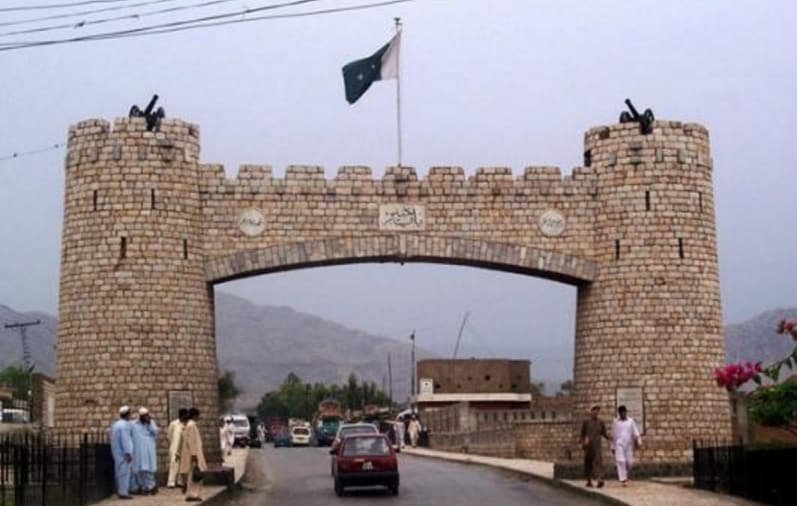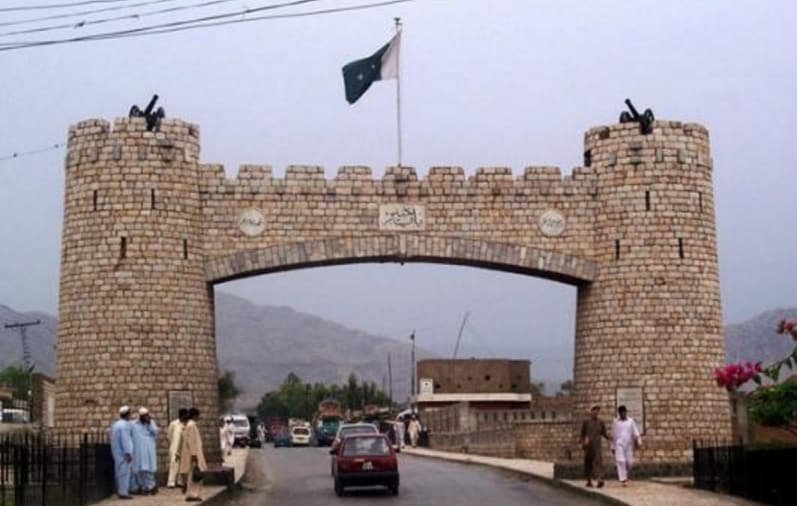 By Masud Wadan for VT
The relation between two neighboring countries having ethnic, tribal and linguistic affinity, mostly on border region, has remained strained since a little more than half a century, to be exact, since the inception of Pakistan in 1947. The least thaw in tensions between the two states had been transient over this period.
The root cause of this deep-seated government level hostility has been the issue of the "Durand line", a boundary which has not been recognized by Afghan side as an international border while the other side (Pakistan) is insisting on its recognition.
In the initial years of Pakistan's formation and along the decades, tireless efforts had been made by consecutive Afghan governments to reach a compromise with Pakistan to resolve the dispute, which ended up to no avail.
The struggles for the border issue interrupted with the soviet invasion in Afghanistan in late 70s. Brutal soviet intrusion which flattened the whole erections of the towns and villages by running the tanks over what coming the way undermined the material and spiritual gains of Afghanistan.
Ever since the day of soviet invasion until now, Afghan nation is wrestling with terrorism, violence, interventions and eventually a foreign-manipulated government. The persistent conflict and misfortune in Afghanistan made the world "deaf to" Afghan voices for their rights.
After the soviet occupation, Pakistan started to form several Islamist parties under its rule to wage war under Jihad against the soviet forces across Afghanistan. After the defeat of the regime and the rise of the Taliban and other terrorist networks, Pakistan saw Afghanistan as a prey to achieve own ambitious dominance schemes in it, which even came to plan to turn Afghanistan into its "fifth province".
Until the last day of the Taliban regime when Pakistan was free to act arbitrarily in Afghanistan, it spared no effort to snatch and take along Afghanistan's national rich assets to home. In the wake of the U.S invasion and the establishment of the interim administration led by Hamid Karzai, Pakistan shifted its Afghan policy to maintain a weak and reliant government in Afghanistan.
We can't deny Pakistan's upper hand on Afghanistan affairs. Now, with a puppet Afghan government in place and numerous foreign plants placed within Afghan system, it can exert any sort of pressure on Afghan authorities to act upon its agenda.
Pakistan is seeking many concessions from Afghanistan, which, once achieved, might go beyond that. It wants Afghanistan to withhold good relations with Pakistan's inveterate rival, India, as Pakistan predict it a threat to its survival. Pakistan's fear of India's role expansion in Afghanistan has given rise to a deadly proxy war, adding to an already multifaceted conflict in Afghanistan.
With efforts to set aside part of Afghanistan for the Taliban, Pakistan intends to gain a perpetual foothold in this country, something which might make it even difficult for the people of Afghanistan to resist for the boundary issue. Pakistan may continue to support terrorist networks unless all its conditions are met by Afghanistan, where the matter of boundary stands out.

Pakistan is trying to hurt Afghanistan from many directions, the artillery attacks on Afghan provinces bordering with Pakistan, adopting of decisions on expulsion of Afghan refugees in Pakistan with a brief deadline, thwarting of work on construction of power dams on water flowing from Afghanistan into Pakistan and many other mega projects, capturing of militants with Pakistani ID cards in Afghanistan, seizing of tons of explosive-packed cement bags imported from Pakistan, arresting of many suicide bombers claiming to be trained and instructed for the act in Pakistan and tens of other instances are the facts shamelessly ignored by Afghan government.
The UN which was supposed to act as a broker for settling international disputes has no longer been in position to bring about changes, other than releasing statements to condemn or urge for something.
Economically, Pakistan wants an "import-dependent" Afghanistan in a bid to have a great quantity of its products sold in this country. Pakistan is exploiting Afghan rare products by exporting Afghani carpets, dry and fresh fruits, precious stones and other globally known products to the world under its own trade mark. Nevertheless, it eyes on Afghanistan's unwatched underground riches and is illegally engaged in mining subsurface valuables for its own.
It illegally halts Afghan traders' cargo trucks in port city of Karachi and other points of the country until the load get fully rotten or obsolete typically in response to Afghan refusal of any of its demand or, in some cases, for no reason. Pakistan strongly needs Afghanistan's "corridor" linking it to the Central Asian nations, which could be considered as a condition by Afghans for establishing peace in the country.
If there were a duly elected government in Afghanistan, it might have at least blocks the transportation route for Pakistan for its deeds in the country. While, the so-called national unity government is nearly fully "subservient" to Pakistan and Iran, or in other words, Afghan government is under the rule of foreign states and running with stooges.
Unlike Hamid Karzai who opposed Pakistan's Afghan policy, Ashraf Ghani shifted the trend from India to Pakistan. During the last year's prolonged presidential election, Pakistan was looking for an ideal person for the presidency to help it extend the range of power in Afghanistan.
Pakistan regards Afghanistan as its back yard to exploit it as a battle ground for proxy war against India and also to have a guaranteed outreach to the Central Asia. A fragile Afghan army is the "foremost" objective of the hour for Pakistan, perhaps, the main obstacle to Pakistan's goal of gradually taking control of Afghanistan.
Today, many attributes the most of the evil incidents taking place in Afghanistan to Pakistan, but it should be noted that Pakistan is not alone behind the "most" of the tragedies herein. People are kept in dark and the public opinion about terrorism is wholly shifted to this neighboring state.
As we all know better, Pakistan is now suffering from a declining economy with even frequent power outages a day. Foreign aids account for the most of its military expenditure. So, how could it afford the cost of even one missile it fires from its soil into Afghanistan? The world powers are, of course, siding with it, having in mind extensive agendas for the region, and Pakistan, as an aide, is killing two birds with one stone.
____________
ATTENTION READERS
Due to the nature of independent content, VT cannot guarantee content validity.
We ask you to
Read Our Content Policy
so a clear comprehension of VT's independent non-censored media is understood and given its proper place in the world of news, opinion and media.
All content is owned by author exclusively. Expressed opinions are NOT necessarily the views of VT, other authors, affiliates, advertisers, sponsors, partners or technicians. Some content may be satirical in nature. All images within are full responsibility of author and NOT VT.
About VT
-
Read Full Policy Notice
-
Comment Policy