By Christopher B. Kuch, PhD for Veterans Today
We have numerous ships setting in "mothball yards" just in case we might need them in the future.  Isn't the threat here already? We could utilize these ships for reserve sailors and pilots giving them opportunities not afforded because of most carriers being stationed abroad.  While at the same time protect our coastal ocean borders. This is not meant to replace the Coast Guard or Customs agents, but to supplement them on longer range patrols, utilizing existing ships and aircraft.  We should maintain our present foreign deployment of carriers and perhaps assigning new sailors and customs agents to them along with veteran sailors on a voluntary basis.  New recruits fresh out of boot camp that pursue the air wing of the navy could also do brief tours of duty first, getting them used to sea duty.
The New Carrier Assignment
Maybe we can station one carrier along the Pacific, patrolling from Baja California to Alaska. Another carrier can operate from Central America throughout the Caribbean Ocean and the Gulf of Mexico.  The last carrier can operate in the Atlantic from Florida up to New Fond land.  Moreover, older frigates, destroyers (for anti-submarine detection and deterrence), and older patrol boats can be stationed along our sea borders.
The carriers in the new "911" carrier group will provide the heavy power for any first threat that might arise.  The destroyers and frigates can be used in foreign ship intervention and checking for illegal drugs, guns, weapons, and illegals.  The smaller patrol boats can operate closer to shore in order to check suspicious pleasure craft or assistance with Coast Guard operations.
Attached on the carriers might be light bombers used against small and medium size ships that are a potential threat entering within a five hundred mile radius of our coasts.  Stationed on these carriers might also be helicopter gun ships with SEALS capable of boarding ships and smaller boats.  A small attachment of US Customs agents should also be onboard for search and seizure and to enforce federal laws.
Sailors on these ships should not only prevent terrorists from entering our shores, but also discover and prevent illegal drugs from coming in.  This deployment of the three carriers is not meant to replace the coastguard or customs but to supplement and strengthen those agencies.  Perhaps this can be "rewarded duty" for naval personnel after serving a tour in distant and foreign seas.  They would be closer to home, in a less threatening environment, and have the opportunity to enjoy American home ports.
In addition, mothballed frigates, destroyers, and patrol boats can be reactivated utilizing reserve personnel or with new recruits.  This would give them valuable experience at sea, but in a less threatening way.  Reserve units all along the coasts are nearby to do their yearly two weeks of training.  As the ships travel up and down the coast new units can be scheduled to replace the others.  Actual training onboard is much better than on a base somewhere.
We have many ships stationed permanently in foreign ports that are there to guard other countries along with our main fleets.  Why are we protecting them when we need our protection at home?  Foreign countries are not paying us for stationing our ships and sailors in their country, but rather charging us.  Solution:  bring those extra unused ships and sailors home where they are needed and save the money.  The budget for operating our new coastal carrier groups can be derived, in part, from the savings of not building large numbers of long range super carriers.  Rather tapping into our reserve fleet.
Summary
The Iranians are coming closer and closer with their little submarines.  Terrorist will eventually try to come to our homeland via the sea.  Drugs are being smuggled more and more by sea.  We have thousands of sailors sitting in foreign ports protecting foreign countries and they are charging us!  We already have a huge selection of older ships rusting away and being maintained for some future apocalyptic war.  We have been hit with Radical Muslim terrorists worldwide including here at home.  If you believe in the bunny rabbit than you believe Iran, North Korea, and all of the Muslim terrorist organizations around the world will not try to attack us by our coasts.
Drugs are streaming across our borders by sea. Sailors need sea experience and not how to drink coffee on shore.  Bring some sailors home; reactivate some ships and older aircraft squadrons.  Assign newly completed basic recruits to them along with naval reserves.  The actual training onboard ships for reserves will benefit them in a real setting. Travel costs are lowered by not sending them overseas, iof that happens. Pay for it by the cost savings of closing some ports overseas, and confiscating illegal shipments including their boats.  Sell them at a Navy "yard sale".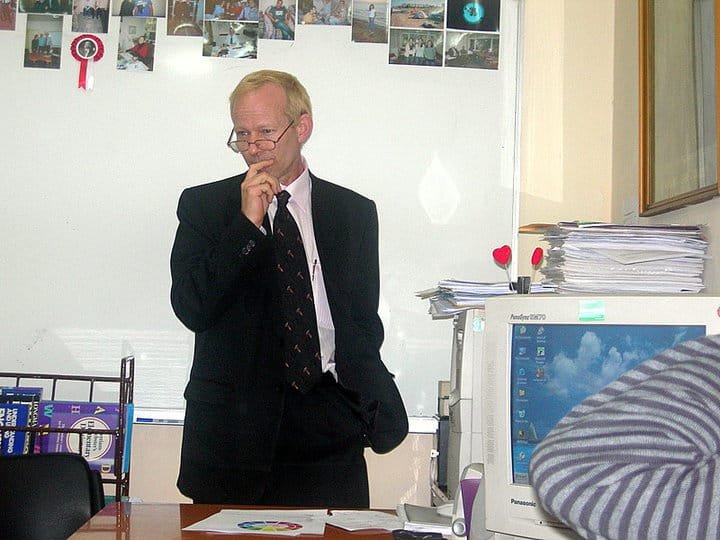 Dr. Kuch holds a PhD, MA, and MS in criminal justice.  He has written about a variety of police issues; drunk driving, women police, and university police.   His current research is about preventative terrorism policies.  He is a four year Vietnam Era Navy Enlisted Veteran. He lives in Istanbul, Turkey and is on the adjunct faculty at Galatasaray University.
ATTENTION READERS
Due to the nature of independent content, VT cannot guarantee content validity.
We ask you to
Read Our Content Policy
so a clear comprehension of VT's independent non-censored media is understood and given its proper place in the world of news, opinion and media.
All content is owned by author exclusively. Expressed opinions are NOT necessarily the views of VT, other authors, affiliates, advertisers, sponsors, partners or technicians. Some content may be satirical in nature. All images within are full responsibility of author and NOT VT.
About VT
-
Read Full Policy Notice
-
Comment Policy