Democratic presidential hopeful Hillary Clinton wrote an op-ed for The Forward called "How I Would Reaffirm Unbreakable Bond With Israel — and Benjamin Netanyahu".
In it, she inadvertently demonstrates how her attitude towards the Israeli/Palestinian conflict encourages more religious violence on the part of Israel against the Palestinian people.
This Jewish religious violence then triggers Palestinian violence against Jews.
In her article, she reminisced about her first trip to Jerusalem in 1981. She wrote,
"On that first trip, Bill and I fell in love with Jerusalem as we walked the ancient streets of the Old City. Even amid all the history and traditions, it was a city pulsing with life and energy.
I am appalled that those same streets are now filled with terrorism and fear. We now hear of daily stabbings and shootings of innocent civilians – teenagers, parents, and senior citizens. Israelis have to look over their shoulders during everyday tasks, like carrying groceries and waiting for the bus. Some American citizens are among the victims, including Richard Lakin, a teacher, and advocate who spent years working for tolerance and understanding."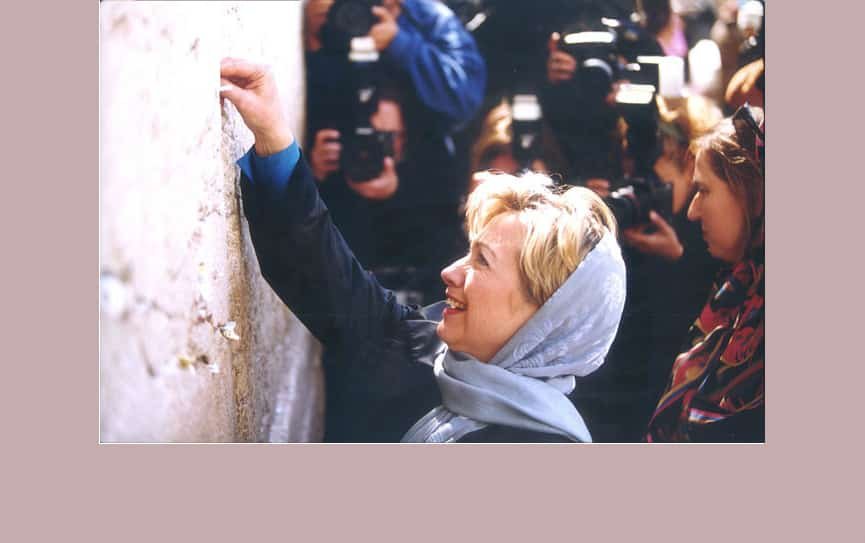 One critically important and glaring omission of Clinton in her article is that while she and Bill were walking the streets of Jerusalem, Palestinian East Jerusalem was being illegally and brutally occupied by the Jewish state of Israel. Since 1981 the Israeli occupation of Palestine has continued to spread. All the while "peace talks" were being conducted between Israel and the Palestinians, Israel continued to take land from the Palestinians and use it for illegal Jewish settlements.
It's horrible that Palestinians are attacking Israelis with knives and guns. However, if you look at a person's country as their home, it is not difficult to understand why the Palestinians resort to violence. If someone came into your home and started pushing your children and family members out of the living room and kitchen and replacing them with their own family members, would you resist?

If you tried telling them that what they were doing to you and your family was wrong and not even legal, and they answered you by saying God gave them your home and then started beating you, what would you do? This is exactly what is happening with Israel's occupation of Palestinian East Jerusalem and the Palestinian West Bank.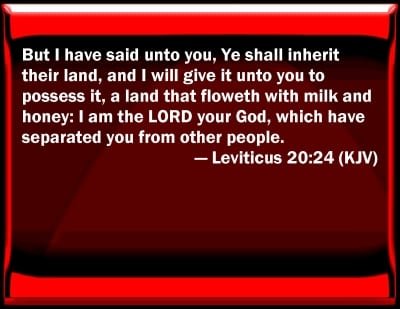 The illegal Israeli occupation of these Palestinian areas is nothing short of Jewish religious violence. The reason they believe they have a right to the land of the Palestinians is that the Bible tells them so. For example, Leviticus 20:24 says that God said to the Jews regarding the land of Israel,
"But I have said unto you, Ye shall inherit their land, and I will give it unto you to possess it, a land that floweth with milk and honey: I am the LORD your God, which have separated you from other people."
Even on a state level, US politicians from both parties are repulsively subservient to the Jewish state as is evidenced by the South Carolina legislature passing a resolution commending Israel which contains this foolish language: "Whereas, Israel has been granted her lands under and through the oldest recorded deed as reported in the Old Testament, a tome of scripture held sacred and reverenced by Jew and Christian, alike, as the acts and words of God.".
Hillary believes the Bible is the Word of God.
In a 2007 interview with the New York Times, she said, "I think the whole Bible is real. The whole Bible gives you a glimpse of God…" I think the American founder and Deist Thomas Paine was much more accurate when he wrote of the Bible in The Age of Reason, "Whenever we read the obscene stories, the voluptuous debaucheries, the cruel and torturous executions, the unrelenting vindictiveness, with which more than half the Bible is filled, it would be more consistent that we called it the word of a demon than the word of God.
It is a history of wickedness, that has served to corrupt and brutalize mankind; and, for my part, I sincerely detest it, as I detest everything that is cruel."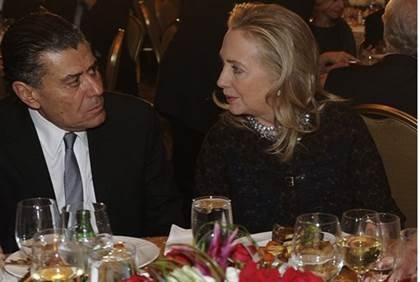 One of Clinton's biggest campaign donors is Haim Saban. Saban was born in Israel and holds dual US/Israeli citizenship. He is a very powerful media mogul who is worth $3 billion. There is an insightful 2010 article about him in The New Yorker.
The article states:
He remains keenly interested in the world of business, but he is most proud of his role as a political power broker. His greatest concern, he says, is to protect Israel, by strengthening the United States-Israel relationship. At a conference last fall in Israel, Saban described his formula. His "three ways to be influential in American politics," he said, were: make donations to political parties, establish think tanks, and control media outlets.
Saban was recently successful in getting Hillary Clinton to attack the non-violent way the Palestinians were resisting the Israeli occupation through the Boycott, Divestment, and Sanctions Movement (BDS).
Hillary and the US politicians from both parties should take to heart this warning from the Deist George Washington regarding foreign entanglements:
In the execution of such a plan, nothing is more essential than that permanent, inveterate antipathies against particular nations, and passionate attachments for others, should be excluded; and that, in place of them, just and amicable feelings towards all should be cultivated.
The nation which indulges towards another a habitual hatred or a habitual fondness is in some degree a slave… So likewise, a passionate attachment of one nation to another produces a variety of evils.
Sympathy for the favorite nation, facilitating the illusion of an imaginary common interest in cases where no real common interest exists, and infusing into one the enmities of the other, betrays the former into a participation in the quarrels and wars of the latter without adequate inducement or justification.
It leads also to concessions to the favorite nation of privileges denied to others which are apt doubly to injure the nation making the concessions; by unnecessarily parting with what ought to have been retained, and by exciting jealousy, ill-will, and a disposition to retaliate, in the parties from whom equal privileges are withheld.
And it gives ambitious, corrupted, or deluded citizens (who devote themselves to the favorite nation), the facility to betray or sacrifice the interests of their own country, without odium, sometimes even with popularity; gilding, with the appearances of a virtuous sense of obligation, commendable deference for public opinion, or a laudable zeal for the public good, the base or foolish compliances of ambition, corruption, or infatuation.
ATTENTION READERS
Due to the nature of independent content, VT cannot guarantee content validity.
We ask you to
Read Our Content Policy
so a clear comprehension of VT's independent non-censored media is understood and given its proper place in the world of news, opinion and media.
All content is owned by author exclusively. Expressed opinions are NOT necessarily the views of VT, other authors, affiliates, advertisers, sponsors, partners or technicians. Some content may be satirical in nature. All images within are full responsibility of author and NOT VT.
About VT
-
Read Full Policy Notice
-
Comment Policy