For David.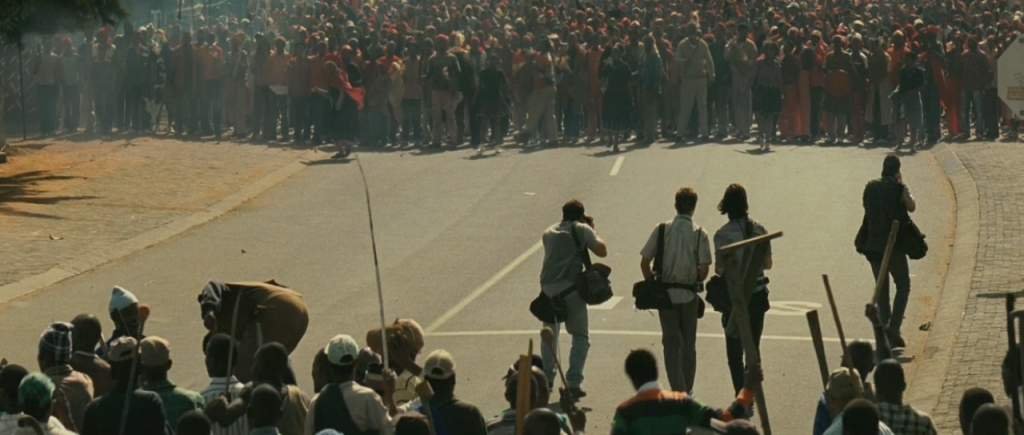 I grew up in Apartheid South Africa. I am very familiar with the game plan.
White South Africans were brainwashed with "die swart gevaar," as they called it. Translated this means the black danger. Though with all things translated, the word has more impact in Afrikaans. The term was used much in the same way Americans are being brainwashed with the "ISIS" danger.
We were told how primitive they were, that they would kill us all etc etc much as you are being told about Muslims.
ISIS was created by the CIA. It is a CIA invention. What do you think they have been doing at Guantanamo Bay all these years? They have been creating a MKultra brainwashed army with the ultimate aim of invading China and Russia. Syria is just the start. And if Europe does not comply, they will be hit by ISIS terror groups as well.
ALL these shootings in the USA are false flag events organized by the FBI with many crisis actors. The perps are either "white supremacists," "black activists"or they are "Muslims," the aim is to create racism and religious havoc and the bottom line is to take Americans guns away.
In almost all cases, the patsies are shot dead before they can testify and in almost all cases these patsies were set up by either the FBI or the CIA themselves.
They want chaos in the USA so they can take away your guns and then turn it into a police state so they can arrest anyone they want and detain them without trial and bump off whomever is not playing their game. This is Stalin, this is Hitler, this is a police state 103.
In South Africa when the Nazi Nationalist government had committed too many human rights abuses to mention, the whites of South Africa stood up with the blacks against them. Both sides realized the lies that had been told. John Voster Square, a central police station, eventually got a reputation for "suicides," people who had been detained without trial who jumped were pushed out of the top story of the building.
During the height of the violence in Johannesburg, often instigated by the secret services themselves, offices, factories and private homes put up black people overnight on many occasions because it was not safe for them to return to their own homes in Soweto and Alexandria. It really was a case of hit the mattresses.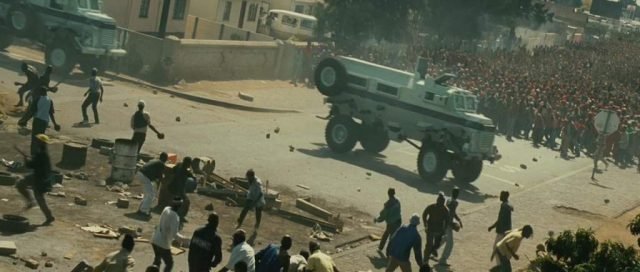 I had a white male friend who had been called up for army camp. Instead of being sent to the border in Angola he was sent to the townships as they called them. He and his group spent most of their time making friends with the locals and eventually ended up being a lookout, and warning them about the police, both overt and covert.
As he said to me, "Dis onse mense." These are our people. He was not going to kill South Africans, no matter their skin colour or their religion. And compared to fighting terrorists on the border, helping the locals to dodge the police was child's play. Much the same can be said for the USA today and the oath taken by the US military. To defend the Constitution and protect the country from enemies both foreign and domestic.
We realized it was all a lie and that they were blaming black people for their own crimes. They were causing the violence and they were the root of it. It was a ploy to keep an Apartheid Police State in power. One tactic was to set paid operatives of the IFP against the ANC and visa versa.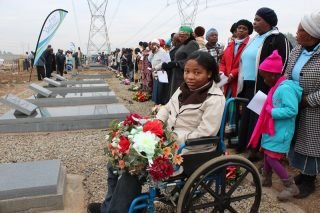 Sounds like the same thing is going on in the USA today. Look up Boipatong. Covert white and black operatives in balaclavas entered a black suburb and slaughtered men, women and children. They blamed it on black on black violence. It was horrific and those responsible have still not been made to pay the price and police involvement is still being covered up.
This song sums up the whole situation, and I think it sums up the USA today. Can you believe it, I STILL cry every time I hear it, even after all these years.
Weeping had its debut in South Africa in 1987, as a protest song about the oppressive white government. The writer of of Weeping, Dan Heymann, was an unwilling white soldier, drafted into the Army. Weeping began as an instrumental piece, expressing his unhappiness at being drafted by the regime, and later he wrote words to Weeping when the government declared a State of Emergency and imposed a ban on media-coverage of the situation in South Africa.
The first recording of Weeping was by Bright Blue, the South African band in which Dan Heymann played keyboards. That version of Weeping included a brief instrumental reference to "Nkosi Sikelel' iAfrika", the anthem of the African National Congress, which was banned by the government at the time; However, the official censors didn't act, and the radio DJ's had a field-day with the song, so Weeping spent two weeks at number one on the government radio-station.
Josh Groban's first recording of Weeping was released internationally, early in November, 2006.
Here is a later version with Josh Groban and Hugh Masekela.
---
Katherine Frisk is a freelance writer, political commentator and author of Jesus Was A Palestinian.
---
ATTENTION READERS
Due to the nature of independent content, VT cannot guarantee content validity.
We ask you to
Read Our Content Policy
so a clear comprehension of VT's independent non-censored media is understood and given its proper place in the world of news, opinion and media.
All content is owned by author exclusively. Expressed opinions are NOT necessarily the views of VT, other authors, affiliates, advertisers, sponsors, partners or technicians. Some content may be satirical in nature. All images within are full responsibility of author and NOT VT.
About VT
-
Read Full Policy Notice
-
Comment Policy