(San Francisco) – Dr. Chris Busby, a world famous UK based physicist, was at the UN last week with the results of his health survey comparing the health of the city of Fallujah, Iraq with 38 Hiroshimas.
The results were truly astonishing, even to the jaded eyes of UN representatives, old retired war fighters and politically connected bureaucrats. No armed force had accomplished this level of death and disease in a civilian population before.
What Weapons Do Many Hiroshimas?
There it was in black and white, on paper, from an internationally respected physicist – the utterly unbelievable, but certified results: Fallujah's leukemia rate was 38 times higher than Hiroshima after the US Atomic Bombing in 1945. The questions were fast and furious.
Questions include:
How did the US do that? and,
What weapons did the US deploy on the civilian population to cause so much cancer? and,
Did the US nuke weapons labs develop a Cancer Bomb?
Many diplomatic representatives were probably wondering how their government could get some of those weapons, though they had no idea what the weapons were. Neither do I.
This is a whole 'nother level of warfare, to paraphrase Maj Doug Rokke, USArmy, Ret., former Director of the Pentagon's Depleted Uranium Project. The US Army and Marines visited upon the isolated, small Iraqi city of Fallujah, somehow, 38 times the killing and cancer causing power of the Atomic Bomb that devastated Hiroshima 65 years ago. That is a big improvement in war fighting lethality. What on Earth did you guys use?
The Livermore Nuclear Weapons Lab in California and the Lethality Center at Picatinney Aresenal in New Jersey were most certainly involved, among others, in this monumental breakthrough in war fighting capability. This is a really big deal! War fighting is all about delivering death and disease to the enemy population and enemy war fighters.
Was Fallujah a "Field Test" for New Hiroshima Weapons?
A reliable "Cancer Bomb" that nations can deploy while the whole world is watching is a long sought after Holy Grail of the US Weapons Program. A "Cancer Bomb" that politicians and Generals can deploy with arguable deniability, as if it was just another conventional weapon, would be absolutely Priceless to War Makers, War Planners and War Targeters at the Pentagon. They have long dreamed of just such a weapon.
The Cancer Bomb Results in Fallajuh do look like the answer to many a War Planners' Prayer. This is a good report from Dr. Busby. I highly recommend it to all you guys at the Pentagon, gals too. This is the answer to your Prayers.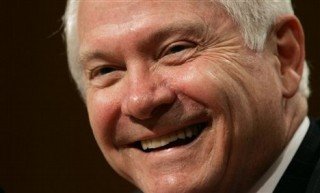 It is not so good for ordinary grunts slogging through house-to-house urban warfare. The distinction between targeted civilian and US grunt is non-existent. This stuff does not discriminate. It just kills, or sickens with death as the exit strategy.
Why, even the Roman Catholic Church and the Pope endorse whole heartily the concept of slaughtering people and leaving the legacy infrastructure and buildings standing. "In 1979, Pope John Paul II conferred on … Sam Cohen a peace medal for his invention, the neutron bomb." (1)
What weapons did you use, guys? It would seem that the logical choices are dialed down B61-11 nuclear weapons set to less than 5 kt to cover up their use. Fourth Generation nuclear weapons for heavy neutron doses to the civilian population and other rumored neutron weapons. Doctors have told us that heavy neutron warfare would produce these disease and cancer characteristics and Male/Female sex ratio changes. What else did you use?
Here's the results, all scientific like, of what you guys did.
Abstract
Cancer, Infant Mortality and Birth Sex-Ratio in Fallujah, Iraq 2005–2009
Dr. Chris Busby
Abstract: There have been anecdotal reports of increases in birth defects and cancer in Fallujah, Iraq blamed on the use of novel weapons (possibly including depleted uranium) in heavy fighting which occurred in that town between US led forces and local elements in 2004. In Jan/Feb 2010 the authors organised a team of researchers who visited 711 houses in Fallujah, Iraq and obtained responses to a questionnaire in Arabic on cancer, birth defects and infant mortality. The total population in the resulting sample was 4,843 persons with and overall response rate was better than 60%. Relative Risks for cancer were age-standardised and compared to rates in the Middle East Cancer Registry (MECC, Garbiah Egypt) for 1999 and rates in Jordan 1996–2001. Between Jan 2005 and the survey end date there were 62 cases of cancer malignancy reported (RR = 4.22; CI: 2.8, 6.6; p < 0.00000001) including 16 cases of childhood cancer 0-14 (RR = 12.6; CI: 4.9, 32; p < 0.00000001). Highest risks were found in all-leukaemia in the age groups 0-34 (20 cases RR = 38.5; CI: 19.2, 77; p < 0.00000001), all lymphoma 0–34 (8 cases, RR = 9.24;CI: 4.12, 20.8; p < 0.00000001), female breast cancer 0–44 (12 cases RR = 9.7;CI: 3.6, 25.6; p < 0.00000001) and brain tumours all ages (4 cases, RR = 7.4;CI: 2.4, 23.1; P < 0.004). Infant mortality was based on the mean birth rate over the 4 year period 2006–2009 with 1/6th added for cases reported in January and February 2010. There were 34 deaths in the age group 0–1 in this period giving a rate of 80 deaths per 1,000 births. This may be compared with a rate of 19.8 in Egypt (RR = 4.2 p < 0.00001) 17 in Jordan in 2008 and 9.7 in Kuwait in 2008. The mean birth sex-ratio in the recent 5-year cohort was anomalous.
Normally the sex ratio in human populations is a constant with 1,050 boys born to 1,000 girls. This is disturbed if there is a genetic damage stress. The ratio of boys to 1,000 girls in the 0–4, 5–9, 10–14 and 15–19 age cohorts in the Fallujah sample were 860, 1,182, 1,108 and 1,010 respectively suggesting genetic damage to the 0–4 group (p < 0.01). Whilst the results seem to qualitatively support the existence of serious mutation-related health effects in Fallujah, owing to the structural problems associated with surveys of this kind, care should be exercised in interpreting the findings quantitatively.
Copyright 2010 – Bob Nichols. Feel free to distribute with attribution and Notes.
SOURCES & NOTES

The Nuclear Threat That Does Not Exist – Or Does It?, by Sam Cohen and Joe Douglass, March 11, 2003, Financial Sense
Chris Busby, Malak Hamdan, and Entesar Ariabi, 1 Department of Molecular Biosciences, University of Ulster, Cromore Rd, Coleraine, BT52 1SA, UK
2 100 Tanfield Avenue, Neasden, London, NW2 7RT, UK; E-Mail:

[email protected]

3 82 Goldsmith Road, London, N11 3JN, UK; E-Mail:

[email protected]

Author to whom correspondence should be addressed; E-Mail: chri[email protected]; Tel.: +44-1970-630215; Fax: +44-1970-630215.
Received: 7 June 2010; in revised form: 23 June 2010 / Accepted: 30 June 2010 / Published: 6 July 2010, Int. J. Environ. Res. Public Health 2010, 7, 2828-2837; doi:10.3390/ijerph7072828

* Sources and Notes are an integral part of the article. Include when distributing.
Bob is a long-standing senior fellow with VT Foreign Policy since 2010.  He is also a Project Censored Award winner, a former correspondent for the San Francisco Bay View newspaper, and a frequent contributor to various online publications.
He reports on war, politics, and the two nuclear weapons labs in the Bay Area. Nichols is writing a book based on 20 years of nuclear war in Central Asia. He is a former employee of an Army Ammunition Plant.
Follow Bob on his YouTube channel, Nichols on Nuclear, Twitter, and visit his website YourRadiationThisWeek.org.
You are encouraged to write Nichols at [email protected] –
Visit Bob Nichol's Latest Posts, Archives (2010-2015) – Archives (2016-2022)
ATTENTION READERS
We See The World From All Sides and Want YOU To Be Fully Informed
In fact, intentional disinformation is a disgraceful scourge in media today. So to assuage any possible errant incorrect information posted herein, we strongly encourage you to seek corroboration from other non-VT sources before forming an educated opinion.
About VT
-
Policies & Disclosures
-
Comment Policy
Due to the nature of uncensored content posted by VT's fully independent international writers, VT cannot guarantee absolute validity. All content is owned by the author exclusively. Expressed opinions are NOT necessarily the views of VT, other authors, affiliates, advertisers, sponsors, partners, or technicians. Some content may be satirical in nature. All images are the full responsibility of the article author and NOT VT.