Gulf War Illness Research Funding is on the line.  Veterans, Advocates, Family members, health care providers, friends of veterans truly need to wake up and write emails to their senators and representatives on the hill in DC right now this moment and all weekend.  The Battle is on the US HOUSE AND SENATE ALL NEXT WEEK!  IT STARTS MONDAY AGAIN!
IMPORTANT MESSAGE TO GET ACROSS: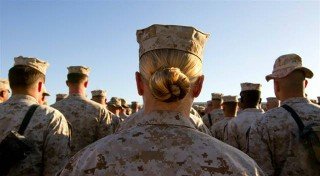 The level received last year for DOD CDMRP GULF WAR ILLNESS RESEARCH(Department of Defense Congressionally Directed Medical Research Program) was 8 million for FY10, the best we are able to discern at this time is that the continuing resolution and other hill sources seem to indicate that is again what might come out in the final wash.
This is despite the Veterans Affair's Research Advisory Committee on Gulf War illness in November 08 on page 17 reccommend $60 million annually in the federal budget for Gulf War Research, an amount commensurate with the scope of the problem and compatible with funding levels between 1999 and 2001.
HISTORICAL DATA SINCE 05 DOD CDMRP GULF WAR ILLNESS RESEARCH
Since the effort began to utilize the Department of Defense Congressionally Directed Medical Research.  Gulf War Illness has this track record:
Congressional Appropriations
$23 million in FY06–09
$8 million in FY10
The effort in FY05 resulted in 5 million for FY06.  Since that initial year the funding has been from 8 to 10 million per fiscal year.  A dramatic decline from DOD funding after the Gulf War 1990-1991.
WHAT HAS OCCURRED AND BEEN THE FOCUS OF THIS SPECIFIC RESEARCH?
But with much less research funding, the research has been productive and has been driven away from the old stress PTSD connection to the true physical medical problems that Gulf War Illness truly encompasses.  The research has been targeted to find biomarkers of the illness, a path to finding effective treatment/s with identifying the pathway of the damage done to the body, treatment modalities for the gulf war veterans that target the actual complaints, symptoms that are interferring with any quality of life for the minimal number of one in four ill gulf war veterans. 
NUMBER OF VETERANS DIRECTLY AFFECTED:
From the VA RAC GWI report of Nov 8: 175,000 – 210,000 of the nearly 700,000 US veterans who served in the 1990-91 Gulf War at a minimium are affected. 
BOTTOM LINE:
In previous years we have fought hard to get 8-12 million a year to fund the DOD CDMRP Gulf War Illness Research.  WE have gotten 5-10 million for each of those past efforts. 
The 8 million is absolutely a bottom line figure of do not go lower.  But in reality much more is needed! 
Source documents to refer to for FY11
The documents from current FY11 S.3800 and Continuing Resolution
§ FY11 House Continuing Resolution (CR) for combined FY11 appropriations: H.R. 3082 [Would fund GWIRP at $8 million]
§ Senate FY11 Defense Appropriations Act, S. 3800 [Would fund GWIRP at $8 million]
§ Senate FY11 Defense Appropriations Act Committee Report, S. Rpt 111-295 [Would fund GWIRP at $8 million]
—————————————————————————
Source Documents From FY10:
§ FY10 National Defense Authorization Act (NDAA), PL 111-84 [Authorized GWIRP at $12 million]
§ FY10 Defense Appropriations Act Explanatory Statement (essentially the conference report), p. 367 [Funded GWIRP at $8 million]
Who has helped up to this point in the House of Representatives?
GWI research funding supporters who signed onto the December 2010 Kucinich letter are listed below.   Only 4 Republicans signed on in the past and with the shift of control on the hill we need all the advocates contacting their US Representatives NOW!  WE need more Representatives that will step to the plate and support veterans!
Rep. Tammy Baldwin (D-Wis.)
Rep. Shelley Berkley (D-Nev.)
Rep. John Boccieri
Rep. Corrine Brown (D-Fla.)
Rep. Henry Brown, Veterans' Affairs Health Subcommittee Ranking Member
Rep. Dan Burton (R-Ind.)
Rep. Steve Buyer, House Veterans' Affairs Committee Ranking Member
Rep. John Conyers, Jr. (D-Mich.)
Rep. Bob Filner (D-Calif.), House Veterans' Affairs Committee Chair
Rep. Charlie Gonzalez (D-Tex.)
Rep. Raul Grijalva (D-Ariz.)
Rep. Luis Gutierrez (D-Ill.)
Rep. John Hall
Rep. Rush Holt (D-N.J.)
Rep. Dennis Kucinich (D-Oh.)
Rep. Steve LaTourette (D-Oh.)
Rep. Frank LoBiondo (R-N.J.)
Rep. Jim McGovern (D-Mass.)
Rep. Michael Michaud (D-Maine), Veterans' Affairs Health Subcommittee Chair
Rep. Gwen Moore (D-Wis.)
Rep. Collin Peterson (D-Minn.)
Rep. Mike Quigley (D-Ill.)
Rep. Janice Schakowsky (D-Ill.)
Rep. Patrick Tiberi (R-Oh.)
Rep. Timothy Walz (D-Minn.)
Rep. Don Young (R-Alaska)
Who in the past on the Senate side supported gulf war illness directly?
Senators Sanders, Bond, Feingold, Kerry, Tester, Schumer, Leahy, Durbin, Burris, Brown, Boxer, Snowe, and Kohl
What do you want us advocates to do?
Write, Email, Fax your Senator and US Representative now!  Make phone calls early on Monday to follow up.
Alert them to the problem that we need them to help gulf war veterans by requesting DOD CDMRP Gulf War Illness Research Program needs at a minimium of 8 million!  More is needed and has been called for!  This is the very specific Department of Defense Congressionally Directed Medical Research Program for Gulf War Illness!
IS there any tricks of the trade we need to know about and be alert about?
It is important for you to recognize there is a lump it all in approach at DOD CDMRP!
History from last year showed us that the Senate tried that number on us:
the Senate version of the FY10 Defense Appropriations Act lumped Gulf War Illness under the Peer Reviewed Medical Research Program (PRMRP), a catch-all that included more than two dozen conditions including GWI and funded at just $50 million. While the PRMRP restricts research to the listed conditions, there is no guarantee that research will be funded for any particular condition from among those listed.
That trick was played and stopped last year.  WE need the specific Gulf War Illness Research Program as the priority.
PRMPR research areas in the  include the 32 conditions( specific diagnoses for example a specific cancer, MS, ALS, Inflammatory Bowel Conditions, Autism, etc) but only Four are particularly relevant to Gulf War veterans.  We do support continued efforts on those areas but the MOST IMPORTANT is the VERY SPECIFIC GULF WAR ILLNESS RESEARCH PROGRAM ITSELF.
WE NEED THE SPECIFIC PROGRAM ON GULF WAR ILLNESS.  WHY?
The greater numbers of gulf war veterans overall that are sufferring from GULF WAR ILLNESS which involves multiple symptoms, overlapping conditions, and complex interactions of the multisystem that makes up the human body.
ANY ADDITIONAL INFORMATION OF CRITICAL IMPORTANCE?
YES REMOVE the DECEMBER 2011 DEADLINE FOR GULF WAR VETERANS BENEFITS
We need all advocates and veterans writing those emails and faxes this weekend!
Please Help!
ATTENTION READERS
Due to the nature of independent content, VT cannot guarantee content validity.
We ask you to
Read Our Content Policy
so a clear comprehension of VT's independent non-censored media is understood and given its proper place in the world of news, opinion and media.
All content is owned by author exclusively. Expressed opinions are NOT necessarily the views of VT, other authors, affiliates, advertisers, sponsors, partners or technicians. Some content may be satirical in nature. All images within are full responsibility of author and NOT VT.
About VT
-
Read Full Policy Notice
-
Comment Policy