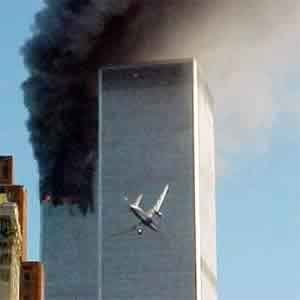 That what everybody saw … or at least what they believed they had seen.
By Dr. Ashraf Ezzat / Staff Writer
Why do we get so much written about 9/11?
It is almost ten years now since the tragic and deadly attacks on the world trade center WTC in New York, and still so many bloggers, writers and political pundits are writing on the subject trying to better understand what happened on 9/11. And no matter how much is written about 9/11 it always seems not enough for them nor for their audience.
This insatiable appetite for any 9/11 related literature is telling us many things. It is a clear sign of uncertainty. It is an eloquent testimony to a lot of people's dissatisfaction with the official story of 9/11which in fact doesn't hold water.
It simply tells us that the truth behind 9/11 has not yet been reached.
9/11 attacks are quite unique in so many ways. They are by far the worst terrorist attacks ever to take place on American soil and they are also the first terrorist attacks to be aired live on everybody's TV screen… And this as painful and shocking to watch as it seemed but on the other hand it left no room for doubt as to how it happened, millions were simultaneously viewing the planes operation as it took place by the minute…and they were in no need of a commentator to describe what they were viewing.
Seeing is believing
Seeing is believing; … the planes hit the towers … then the towers collapsed like a house of cards … that's what happened … that was the main story, wasn't it? .. That what everybody saw … or at least what they believed they had seen.
Like the WTC towers the official story of 9/11 has been the target not of terrorism but of the skepticism and criticism of a lot of people who couldn't buy into the awkwardly lacking logic narrative.
What you see is not necessarily what you get …especially when you've been deceived.

Some conspiracy theories tried to figure out what happened and solve the mystery behind 9/11. Most of them tend to believe that the WTC towers went down due to controlled demolition and by utilizing high-tech explosives namely, Nanothermite.
A lot of people inside and outside US denounce the official 9/11 story amongst them are firefighters, writers, engineers, veterans, politicians, chemists and architects.  They all are part of multiple and free movements for 9/11 truth.
Technology and truth
9/11 was a live broadcast on almost every news channel all over the world because it happened in the third millennium, the age of high tech media communication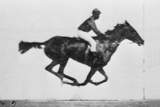 Modern Technology has helped man to discover new findings in life and to settle unanswered questions as well. One of the most debated and amusingly popular questions of the late 19th century was whether or not all four of a horse's hooves are off the ground at the same time during a gallop. In 1877, Eadweard J. Muybridge – English born photographer- settled this question before the advent of moving pictures with a single photographic negative showing a racehorse airborne in the midst of a gallop. Studying the photographic negative -back then- was like playing a film or a video in slow motion.
The slow motion feature allows the viewers to capture minor details otherwise imperceptible to the naked eye. It also excludes any possible visual anomalies or tricks of light better known as the rods phenomenon.
The 9/11widely known video has recently been examined, enlarged and played in slow motion
In the video there are two shots of the planes colliding into the World Trade Center towers, the second airplane didn't exactly look like a commercial plane. In both cases, the explosions relating to the planes' collisions appear to occur prior to the planes' impact…!
Like the late 19th century debate about the galloping horse which was settled by examining the photographic negative of the photos taken of the racehorse while running in a race the debate of 9/11 official story vs. 9/11 conspiracy theory could be brought into brighter light by reexamining the planes` collisions footage.
The video shows us that we're still away from the truth behind 9/11 and it clearly demonstrates that sometimes things are not what they seem to be.  The official 9/11 story – like the WTC- is collapsing not by collisions but by explosive evidences.
Seeing is believing… only if we have seen it all.
For more articles by Dr. Ashraf Ezzat visit his website at: http://ashraf62.wordpress.com/
[youtube 5RsN1WD6844&feature=player_embedded nolink]
Ashraf Ezzat is an Egyptian born in Cairo and based in Alexandria. He graduated from the faculty of Medicine at Alexandria University.
Keen not to be entirely consumed by the medical profession, Dr. Ezzat invests a lot of his time in research and writing. History of the ancient Near East and of Ancient Egypt has long been an area of special interest to him.
In his writings, he approaches ancient history not as some tales from the remote times but as a causative factor in our existing life; and to him, it's as relevant and vibrant as the current moment.
In his research and writings, Dr. Ezzat is always on a quest trying to find out why the ancient wisdom had been obstructed and ancient spirituality diminished whereas the Judeo-Christian teachings and faith took hold and prospered.
Dr. Ezzat has written extensively in Arabic tackling many issues and topics in the field of Egyptology and comparative religion. He is the author of Egypt knew no Pharaohs nor Israelites.
He writes regularly at many well-known online websites such as Dissident Voice and What Really Happened.
Dr. Ezzat is also an independent filmmaker. His debut film was back in 2011 The Annals of Egypt Revolution and in 2012 he made Tale of Osiris a short animation for children.
In 2013 his short The Pyramids: story of creation was screened at many international film festivals in Europe. And he is working now on his first documentary "Egypt knew no Pharaohs nor Israelites".
ATTENTION READERS
Due to the nature of independent content, VT cannot guarantee content validity.
We ask you to
Read Our Content Policy
so a clear comprehension of VT's independent non-censored media is understood and given its proper place in the world of news, opinion and media.
All content is owned by author exclusively. Expressed opinions are NOT necessarily the views of VT, other authors, affiliates, advertisers, sponsors, partners or technicians. Some content may be satirical in nature. All images within are full responsibility of author and NOT VT.
About VT
-
Read Full Policy Notice
-
Comment Policy