by Asif Haroon Raja
Although the US has carried out two troop surges and has increased its force level to over 100,000 and total ISAF strength to 152,000, initiative is still in the hands of Taliban. Possibility of regaining initiative by US military through Kandahar operation has become remote. Taliban have become more aggressive and hardly a day passes without a raid, IED explosion or suicide bombing. In 2010, they inflicted 711 casualties upon ISAF, which is the highest since 2001. Their morale is high since prevalent symptoms have boosted their optimism. They are confident that war has practically been won and total victory is not far off.  Other than the Generals, US-NATO soldiers are weary, fatigued, depressed and have no heart to continue facing hazards without any purposeful cause. American economy is not recovering due to expensive war.
Karzai regime has yet to show improvement in governance or in scaling down corruption. Afghan National Army (ANA) and Police are afflicted with old ailments and are far from becoming self-sustaining. American and western public have lost faith in the ability of ISAF to turn the tide. War has become highly unpopular and demand for ending it has become louder. The hawks in US Administration egged on by Jewish and Indian lobbies have turned blind eye to ground realities and a deaf ear to opinion of majority. They continue to live in a world of delusion that progress is being made and keep giving self-defeating arguments that war can still be won. In their vain effort to deflect barrage of criticism, they keep giving reference of safe havens of Al-Qaeda and Taliban in FATA. Pakistan bashing provides them a measure of comfort and a shield to hide their weaknesses.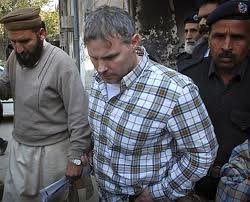 Despite contrasting performances of resource heavy ISAF and ill-equipped Pakistan Army fighting under severe constraints, the US officials habitually keep pointing fingers at Pakistan and ask it to do more. They are constantly pressing Pak Army to destroy safe havens of militants in North Waziristan. None can deny that brilliant performance of Pak Army has been the only silver lining amidst gloomy conditions in Afghanistan for US led ISAF. However, its ability to stretch out any further has been hampered by continuation of militants activities in several parts of FATA, Indian bellicosity, America's distrust and duplicity, lack of funds and counter terrorism equipment, crumbling economy and unstable political situation. Except for Swat, no thinning out has taken place from northwestern regions since there is no letup in operations against terrorists. But for continued foreign support to militant groups, pockets of resistance would have been eliminated by now.
Notwithstanding that the US is outwardly trying to give an impression that it is ready to hold talks with the Taliban to end the war and arrive at a negotiated political settlement and usher in peace in war torn Afghanistan, inwardly it has not given up its favorite game of intrigue and deceit. It is continuing with its double game since the US leaders haven't accepted the hard reality that for all practical purposes the US has lost the war and has been unable to achieve any of the stated objectives. It has also not reconciled to the fact that Taliban are winners and qualify to take over the reins of power in the near future. While they have in principle made up their minds to exit, they want to depart not as losers but as victors. They desire future government in Kabul friendly to USA so that its regional interests could be well served. The two wishes seem far fetched in the face of ground realities. The Taliban having suffered a great deal at the hands of Americans are likely to remain anti-American for times to come.
None can deny that Afghan issue has been complicated by Israel and India. Both are unhappy over the prospects of war on terror coming to an end and that too without comprehensively defeating Al-Qaeda and Taliban. While Israel view Al-Qaeda as the biggest danger to its existence, India feels that all its gains made in Afghanistan would be lost if Taliban return to power. Hence the ongoing hectic efforts of the duo to keep USA embroiled in Afghanistan for as long as possible. The two have already succeeded in persuading Obama to revise exit date of troops from Afghanistan from July 2011 to 2014. Based on the advice of Israel, Washington too is desperate to pitch Taliban against Al-Qaeda and thus defeat Al-Qaeda and weaken Taliban. It is this wish which has complicated matters and given space to the conspirators to keep the pot boiling.
Since 2008, Al-Qaeda is playing insignificant role in Afghanistan since Taliban led by Mullah Omar in Afghanistan have become a formidable force to reckon with. Next in line are Haqqani network in Khost-Paktika region and Salafin Taliban in Kunar-Nuristan, followed by Gulbadin Hikmatyar's Hizb-e-Islami. Therefore, breaking of Taliban-Al-Qaeda nexus will make no difference to Taliban power.
The US is busy with its efforts to divide Taliban by offering inducements to the moderates, making continuous overtures towards key Shura members of Taliban and isolating Mullah Omar and Haqqani network, winning over Gulbadin Hikmatyar led Hizb-e-Islami, dividing Afghanistan into two on ethnic basis, all in a bid to weaken resistance movement and forcing the hardliners to come to the negotiating table. It is continuing to support Karzai regime despite its questionable performance and loss of credibility but is also preparing Abdullah Abdullah to take over northern part if situation so desired.
ANA and Police are being excitedly enlarged and up-graded to be able to start taking over relatively peaceful provinces in northern, central and western Afghanistan from July 2011 onwards. Coalition troops would strive to hold the front till end 2011 and in case security situation gets out of hand, pull back into northern Afghanistan and provide full backup support to ANA for next 2-3 years, if not more. In case ANA attains desired proficiency and willpower, it may be launched under the umbrella of firepower of US military to reoccupy certain key cities like Kandahar as was done in October-November 2001. These options are however loaded with dangerous ramifications with little scope for success.
USA finds itself in a deep hole and does not have slightest clue how to pull itself out of the hole it has dug for itself. Since it didn't learn any lessons from its earlier debacles in North Korea and Vietnam and ignored the advice rendered by McNamara never to send American troops to Asian mainland, today it finds itself on wrong side of history. America's problems have compounded because of North Korean and Iran's continued defiance against US imperialism, China's economic resurgence and turbulence in Arab world where its protégés are falling. It is actively considering military option in Libya.
Notwithstanding that Pakistan needs US economic assistance to steady its tumbling economy, the US too needs Pakistan to extricate its military from the closing jaws of Afghan crocodile. Uninterrupted flow of supplies via Torkhum and Chaman are crucial for ISAF. Pakistan is the only country which can help in finding a practical political solution in Afghanistan. If that be the intertwined compulsions, is it appropriate on part of the US to put Pak-US relations at stake for the sake of a double-murderer Raymond Davis in custody of Pakistan authorities by postponing trilateral Pak-Afghan-US dialogue and Pak-US strategic dialogue in a huff? Obama must act with wise prudence rather than get carried away by emotions and further soil his and US credibility. The US Administration must get out of Davis syndrome and take immediate corrective measures to find a workable resolution to Afghan tangle and to rebuild Pak-US relations based on mutual respect and trust.
About the Writer: The writer is a retired Brig and a defence and security analyst. Email: [email protected]
Brig Asif Haroon Raja an Member Board of Advisors Opinion Maker is Staff College and Armed Forces WarCoursequalified, holds MSc war studies degree; a second generation officer, he fought epic battle of Hilli in northwest East Bengal during 1971 war, in which Maj M. Akram received Nishan-e-Haider posthumously.
He served as Directing Staff Command & Staff College, Defence Attaché Egypt and Sudan and Dean of Corps of Military Attaches in Cairo. He commanded the heaviest brigade in Kashmir. He is lingual and speaks English, Pashto and Punjabi fluently.
He is author of books titled 'Battle of Hilli', '1948, 1965 & 1971 Kashmir Battles and Freedom Struggle', 'Muhammad bin Qasim to Gen Musharraf', Roots of 1971 Tragedy'; has written number of motivational pamphlets. Draft of his next book 'Tangled Knot of Kashmir' is ready.
He is a defence analyst and columnist and writes articles on security, defence and political matters for numerous international/national publications.
ATTENTION READERS
We See The World From All Sides and Want YOU To Be Fully Informed
In fact, intentional disinformation is a disgraceful scourge in media today. So to assuage any possible errant incorrect information posted herein, we strongly encourage you to seek corroboration from other non-VT sources before forming an educated opinion.
About VT
-
Policies & Disclosures
-
Comment Policy
Due to the nature of uncensored content posted by VT's fully independent international writers, VT cannot guarantee absolute validity. All content is owned by the author exclusively. Expressed opinions are NOT necessarily the views of VT, other authors, affiliates, advertisers, sponsors, partners, or technicians. Some content may be satirical in nature. All images are the full responsibility of the article author and NOT VT.