Beneath the Spin * Eric L. Wattree
RE: Why Black Americans Reject the Conservative Movement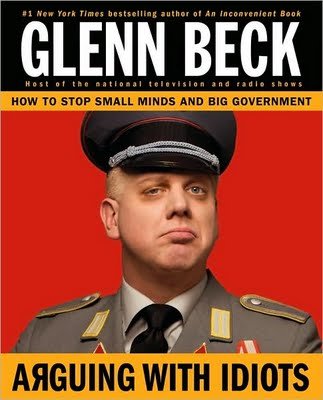 Mr. Kuhner,
My name is Eric L. Wattree. I'm Black, and I've been an independent voter all of my voting life. I was recently referred to an article that appeared in your publication, written by Tracey L. Wells, entitled "Why black Americans reject the conservative movement."
After reading the article I was both insulted and appalled. Not only did I find the article to be a gross generalization of all Black people, as though we lack the ability to engage in independent thought, but the tone of the article was grossly condescending toward the Black community and totally lacking in any substantive facts to support her thesis. In fact, the article itself serves as a monument to why many Black voters reject the conservative mindset.
In addition, Ms. Wells states the following:
"Blacks are influenced by five major myths in their voting patterns. When black conservatives attempt to introduce fact and research into a political discussion with a black Democrat or liberal, we soon realize that getting our opponent to acknowledge these myths is like asking someone to give up their favorite sports team and root for the rival team. Simply put, an overwhelming majority of blacks continue to vote Democrat."
After reading the above assertion I was fully prepared to hear some of the "facts and research" she spoke of – after all, she had the floor, and since Ms. Wells is representing herself as a writer I assumed she understood that after making an assertion, she should start backing that assertion up with facts in the following sentence, or no later than the following paragraph. English 101.
But instead, she began to spue Republican talking points, indicating that Black voters were simply following the influence of others, as though Black voters are simply being led like mindless cattle – which, by the way, is an assertion that she can't possibly substantiate, that is, unless she's also a mind reader. Thus, I found her assessment in this regard to be not only less than insightful, but again, condescending and insulting.
Therefore, I'd like to offer two of my own articles, linked below, in rebuttal to Ms. Wells. As a realist, however, I have no reason to believe that you're going to publish either of the two articles. They are, after all, inconsistent with your agenda. But I offer them nevertheless, if for no other reason than for your own education. But I will take this opportunity to sum them up.
Black people reject the conservative movement because we're not stupid:
"A Challenge to GOP Revisionism"
"The GOP: A One Hundred History of Swindling the American People"
Finally, please see to it that Ms. Wells receives a copy of this response just in case she may want to respond. I'd love to hear from her. Perhaps we could collaborate on a piece debating the issue.
Personally I take the position that it's not the Black community that is out of touch, but Ms. Wells. Granted, we have many problems in the Black community, but thank God, being idiotic enough to vote Republican is not among them.
****
Actually, what's both curious, and insulting, is why conservatives can't understand the reason that most Black people see the GOP in exactly the same light as the GOP sees Al Qaeda. After all, the people who lynched Black people in the South may have called themselves Dixiecrats, but the bottom line is, they were radical conservatives, and they eventually migrated to the Republican party. So why should Black people hate radical conservatives any less than the GOP hates Al Qaeda – they killed many more Blacks, and for a much longer period of time? The only logical reason that conservatives can't seem to grasp this very simple concept is that they obviously believe that the lives they took were not of equal value to the lives taken on 9/11.
.
At this point conservatives would start to argue semantics. They'd say, "It wasn't Republicans who were lynching Black people in the South, it was Democrats." But the fact is, during the fifties the Democratic Party came out in support of the Civil Rights Movement. As a result, during the fifties and sixties the Southern Dixiecrats became disenchanted with the Democrats and migrated to the Republican Party. At the same time, many Southern Blacks began leaving the Republican Party to become Democrats.
.
Thus, the Republican Party is now a coalition of three separate constituencies with confluent interests. The first group is made up of traditional conservatives. These are highly patriotic Americans who believe in limited government, the primacy of the people over government, and fiscal responsibility. Black people have no problem with this faction of the Republican party. But the other two groups that have coalesced within the GOP are much more malevolent – international business interests, and social bigots. It is these two groups in which Black people have a problem, and will never support.
Contrary to popular belief, Blacks have a much better grasp of the English language than we're often given credit for. The term "conservative" indicates that the GOP has a vested interest in preserving the American values of the past. While most Americans have a laundered view of what those values represent, Black people are under no illusions. Call it cultural intelligence, but Black people understand that "preserving traditional American values" is conservative politispeak for dragging America back to a racist, sexist, and genocidal dark age. In fact, even worse, because now the corporatist also want to oppress poor and middle-class White people as well – this time they're not going to leave any "bleeding hearts" around to go to war over the issue.
But Black people have an intimate understanding of the conservative mindset. We have a cultural memory of Southern bigots running out of church with picnic baskets to watch Black men being lynched. We can also see that the conservative predisposition has not changed. If they can condone invading an innocent nation and killing nearly a million people, then condemn an entire religion as "Islamofascists" for the actions of a handful of zealots, they're undoubtedly still Judeo-Christian fascist themselves.
That's the actual reason that Black people reject the conservative movement, because we see them as brutal, self-serving, and un-American. And very soon many more Americans are going to join us, because the true nature of radical conservatism is now coming out in Wisconsin, Michigan, Ohio, New Jersey, Florida, and literally all over the country. It has become clear that the actions of the GOP are neither pragmatic nor spontaneous. It is also becoming increasingly clear that radical conservatives are now engaged in a conspiracy to enslave all poor and middle-class Americans, regardless of race.
Eric L. Wattree
Http://wattree.blogspot.com/
[email protected]
Citizens Against Reckless Middle-Class Abuse (CARMA)
Christian bigotry: It's not that I hate everyone who doesn't look, think, and act like me – it's just that God does.
Eric L. Wattree is a writer, poet, and musician, born in Los Angeles. He's a columnist for The Los Angeles Sentinel, The Black Star News in New York, and a Staff writer for Veterans Today. He's also the author of A Message From the Hood.
ATTENTION READERS
We See The World From All Sides and Want YOU To Be Fully Informed
In fact, intentional disinformation is a disgraceful scourge in media today. So to assuage any possible errant incorrect information posted herein, we strongly encourage you to seek corroboration from other non-VT sources before forming educated opinion. In addition, to get a clear comprehension of VT's independent non-censored media, please read our
Policies and Disclosures
.
Due to the nature of uncensored content posted by VT's fully independent international writers, VT cannot guarantee absolute validity. All content is owned by the author exclusively. Expressed opinions are NOT necessarily the views of VT, other authors, affiliates, advertisers, sponsors, partners, or technicians. Some content may be satirical in nature. All images are the full responsibility of the article author and NOT VT.
About VT
-
Comment Policy