HE FOUGHT THE GOOD FIGHT
Remember all those columns I wrote back in the early 2000s when our local veterans were fighting to keep their gym – their lifeline – open at Sepulveda VA, and they won the fight?
That was Steve Palmer.
Remember every year when I asked you for donations so many of our older local veterans living on a shoestring could afford to wave the flag again and go to the Golden Age Games – their Olympic Games – to bring us back more medals?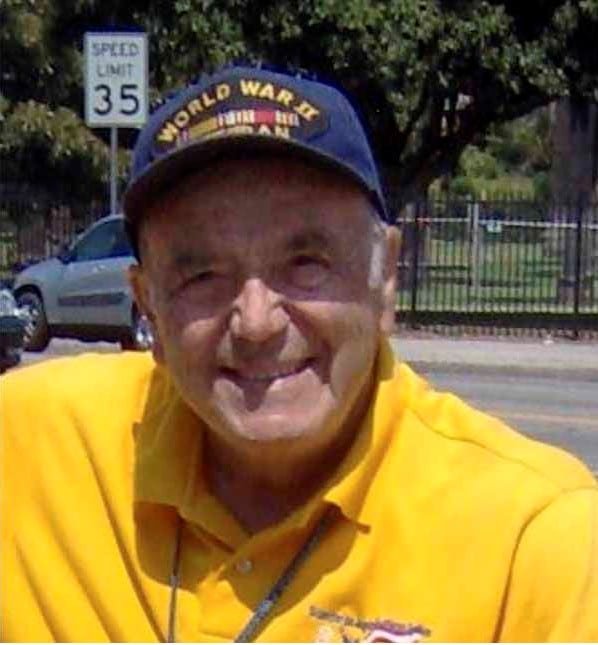 That was Steve Palmer.
Remember the columns on the World War II vet who would stop by Building 99 – long-term care – at the VA seven mornings a week to deliver a free copy of the Daily News to every bedridden veteran on his last stop in life? It was their only connection to the outside community.
AUTHOR'S NOTE TO VETERANS TODAY READERS:

I'm starting a Steve Palmer Golden Age Games fund in his honor. A proceed – $2 – from every sale through Memorial Day of the book Steve and men like him inspired me to write about our veterans – "Here's To the Winners" – will go to the fund to help pay travel costs for local vets unable to pay their way to the Games. Steve was the reason I wrote all those columns that raised thousands of dollars over the years for our vets to go to the Games. People can either go online to dailynews.com/dennis to order the book or send me an e-mail and I'll personally autograph it and send it to them. When they order, just say it's for Steve Palmer. Thanks. I think this is something that would have made Steve very proud.
Bob Rosebrock:
Best way to order the book "Here's to the Winners" is online at dailynews.com/dennis. Signify that it's for the Steve Palmer fund so we can keep track. To save a few bucks for the vets, they can e-mail or call me (818) 713-3749.

Send Dennis a check for $24.64 a book and he will mail out an autographed copy. Or you can stop by the Daily News in Woodland Hills to pick it up and there's also a credit card form available.The offer stands through Memorial Day. There's a whole chapter of columns on local vets with great stories. I know your people are going to love it. Let me know if you need anymore info. I'll see you at Steve's memorial.
That was Steve Palmer.
Remember the one on the guy who would deliver doughnuts and secondhand clothing he collected to veterans undergoing treatment for chemical dependency and mental illness? Then the guy would take what was left over to homeless vets sleeping in their cars outside the VA gates, waiting for sunrise so they could come back inside to have some place to be?
That was Steve Palmer.
Remember the guy in the wheelchair waving the flag at every rally to protest the VA turning over land deeded the government for veterans
care to private developers?
That was Steve Palmer.
You couldn't miss him. He was everywhere a veteran needed a friend or a hand up. And now he is gone, at age 88, his ticker finally failing him.
Steve always knew that's the way he'd go. He just didn't know when and where.
When turned out to be last Friday morning, April 29, around 9 a.m. Where he was was with his friends in Building 99 – the last stop for some of our local veterans.
"He was only there for a few days, but it was where he wanted to be," says his son, Steven, 38. "With the people who knew him and loved him. It's like Dad had come full circle."
A memorial service for Steve will be held at 10 a.m. on May 10, at the Church on the Way, 14300 Sherman Way in Van Nuys.
"You know how people talk about someone after they pass away and say what a great guy he was?" says Bob Rosebrock, one of the key organizers of the ongoing fight to keep VA facilities strictly for veterans, not private development.
"People said that about Steve while he was still alive. He rarely missed a Sunday protest rally until recently when his health began to fail.
"Even then, he would call from the hospital to apologize for not being there. What a man."
Yes, he was. The last time I talked to Steve he asked me to mention in the column that the Golden Age Games were coming up again and some of the guys over at the VA could use a little help holding up their end of the travel costs. No problem, I told him.
I mentioned I was busy compiling a book of my favorite columns from 25 years – all of them about winners, like him.
Steve asked if I'd autograph a copy for him when it came out. I told him I was the one who should be asking for an autograph.
I never got a chance to give it to him. The book came out last Friday, the day he died. An autographed copy will be going to his family.
To Steve Palmer – the heart, soul, and conscience of Sepulveda VA.
We're going to miss you, pal.
Dennis McCarthy's column appears in the Los Angeles Daily News on Tuesday, Thursday and Sunday. [email protected].
U.S. Army, 1965-67, Schofield Barracks, Hqs., U.S Army, Hawaii. Director, The Veterans Revolution, Captain, the Old Veterans Guard, and Director, We the Veterans.
ATTENTION READERS
We See The World From All Sides and Want YOU To Be Fully Informed
In fact, intentional disinformation is a disgraceful scourge in media today. So to assuage any possible errant incorrect information posted herein, we strongly encourage you to seek corroboration from other non-VT sources before forming an educated opinion.
About VT
-
Policies & Disclosures
-
Comment Policy
Due to the nature of uncensored content posted by VT's fully independent international writers, VT cannot guarantee absolute validity. All content is owned by the author exclusively. Expressed opinions are NOT necessarily the views of VT, other authors, affiliates, advertisers, sponsors, partners, or technicians. Some content may be satirical in nature. All images are the full responsibility of the article author and NOT VT.