I was 'tangled up and blue' over Bob Dylan performing in Tel Aviv and ignoring the Palestinian call for Boycott, Divestment and Sanctions until Israel quits being the 'neighborhood bully', so I wrote him 'a letter and I wrote it so kind. I put down in writing what was in my mind' in the article Facebookers Call for Bob Dylan to Boycott Israeli Concert
But, as it's the silence between the notes that makes music dynamic and as silence can say more than many words, as I viewed video of Bob's opening number in Tel Aviv, I 'changed my way of thinking' when I saw him play with joy and remain silent the second time the line "Jesus is coming" in Gonna Change My Way Of Thinking arrived.
What follows is 'the message, the one that was sent to me' excerpted from Bob's Tel Aviv Playlist.
"I am Gonna Change My Way of Thinking make myself a different set of rules…STOP being influenced by FOOOOOOOLS…Jesus is coming. He's coming on back to gather his jewels…Well, we living by the golden rule? Whoever got the gold rules!
"Every day you got to pray for guidance…Storms are on the ocean, storms on the mountain, too…Oh LORD, you know I got no friend like you.
"I am going to Change my way of thinking, make myself a different set of rules…STOP being influenced by FOOOOOOOLS!"
"People are crazy and times are strange…I'm in the wrong town, I should be in Hollywood…Lot of water under the bridge, lot of other stuff too…I'm only passing through. People are crazy and times are strange…You can hurt someone and not even know it…I used to care, but things have changed."
"Well, I'm standin' on the table, I'm proposing a toast to the King…
Well, my back has been to the wall for so long, it seems like it's stuck…Standing by God's river, my soul is beginnin' to shake…Well, I'm leaving in the morning as soon as the dark clouds lift…Gonna break the roof in—set fire to the place as a parting gift."
"People tell me it's a sin To know and feel too much within…Blame it on a simple twist of fate."
"The walls of pride are high and wide. Can't see over to the other side."
_________________________________________________________________________________________________________________________
"Michshol Hafrada" is Hebrew for "The Separation Wall" and that translates to Apartheid Wall in Afrikaan.
The Apartheid Wall has divided Palestinians from Palestinians and has stolen their aquifers, denies them access to their land, jobs, families and holy sites and consumes over $1.25 Million USA Tax dollars every day- a 2006 estimate!
Looking at a map of the so called Holy Land today it is clear to see that Palestine has been divided into enclaves; Bantustans!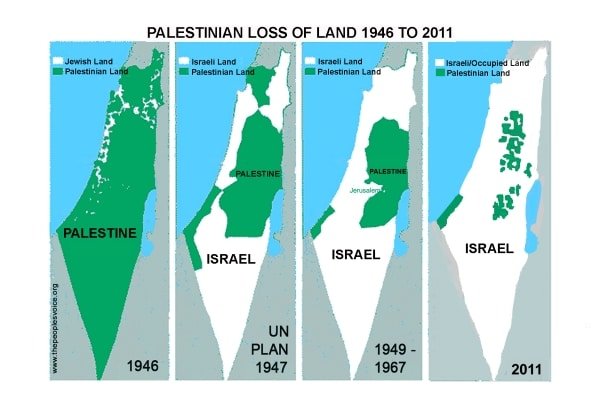 According to international law, every settlement is illegal as is the Michshol Hafrada.
The Jewish only settlements are in reality colonies and they divide Palestinian neighborhoods throughout occupied territory. The Michshol Hafrada traps over 100,000 indigenous Palestinians and over 600 checkpoints deny the indigenous people access to their land, jobs, families and holy sites.
Evictions and home demolitions have become the status quo in the so called Holy Land and since 1967, over 22,000 dwellings -averaging eleven people per unit- have been bulldozed by Israeli forces because they interfere with settlement expansion.
Israel attempts to justify these immoral actions in three distinct categories:
1. Collective Punishment-homes of suspected terrorists-in reality that is anyone who opposes the occupation- and the families of suicide/homicide bombers. These punitive actions amount to 15% of the over 18,000 homes destroyed since 1967.
2. Administrative demolitions for lack of building permits- which Israel refuses to issue-account for 25%. In occupied east Jerusalem one out of four Palestinian homes have a demolition order.
3. "Security" reasons-the blanket response to all of Israel's injustices and illegal actions.
Backed by Americans tax dollars and USA foreign policy of blind allegiance and silent collusion with the Israeli courts and government, it will take international outrage to change course, for Congress is Occupied by Zionist Hawks.
_____________________________________________________________________________________________________________________________________________
Back to Bob in Tel Aviv:
"I heard the sound of a thunder, it roared out a warnin'…Heard ten thousand whisperin' and nobody listenin'…And it's a hard, and it's a hard, it's a hard, it's a hard And it's a hard rain's a-gonna fall…And I'll tell it and think it and speak it and breathe it and reflect it from the mountain so all souls can see it…I'll know my song well before I start singin' And it's a hard, it's a hard, it's a hard, it's a hard
It's a hard rain's a-gonna fall."
"Feel like my soul is beginning to expand. Look into my heart and you will sort of understand…The writing's on the wall, come read it, come see what it say…Gonna forget about myself for a while, gonna go out and see what others need…Everybody got to wonder what's the matter with this cruel world today Thunder on the mountain rolling to the ground…Some sweet day I'll stand beside my King…Shame on your greed, shame on your wicked schemes…For the love of God, you ought to take pity on yourself ."
"You try so hard but you don't understand…something is happening here But you don't know what it is…And you ask, "Is this where it is?"…And you say, "What's mine?"…And you say, "Oh my God Am I here all alone?" But you don't know what it is…something is happening here but you don't know what it is."
"How does it feel, To be without a home, Like a complete unknown."
"There must be some way out of here," said the joker to the thief "There's too much confusion, I can't get no relief. Businessmen, they drink my wine, plowmen dig my earth. None of them along the line know what any of it is worth.
"No reason to get excited," the thief, he kindly spoke, "There are many here among us who feel that life is but a joke…let us not talk falsely now, the hour is getting late"
Bob closed with Blowin' In The Wind
How many roads must a man walk down
Before you call him a man?
Yes, n how many seas must a white dove sail
Before she sleeps in the sand?
Yes, n how many times must the cannon balls fly
Before they're forever banned?
How many times must a man look up
Before he can see the sky?
Yes, n how many ears must one man have
Before he can hear people cry?
Yes, n how many deaths will it take till he knows
That too many people have died?
How many years can a mountain exist
Before it's washed to the sea?
Yes, n how many years can some people exist
Before they're allowed to be free?
Yes, n how many times can a man turn his head,
Pretending he just doesn't see?
The answer, my friend, is blowin in the wind,
The answer is blowin in the wind…
Come gather round people
Wherever you roam
And admit that the waters
Around you have grown
And accept it that soon
You'll be drenched to the bone.
If your time to you
Is worth savin
Then you better start swimmin
Or you'll sink like a stone
For the times they are a-changin.
Come writers and critics
Who prophesize with your pen
And keep your eyes wide
The chance won't come again
Come senators, congressmen
Please heed the call
Don't stand in the doorway
Don't block up the hall
For he that gets hurt
Will be he who has stalled
There's a battle outside
And it is ragin.
It'll soon shake your windows
And rattle your walls
For the times they are a-changin.
My 'hair's still red' and I'm 'crying like a fire in the sun' wondering if anyone in Israel got the message above; as 'I lay awake and listen to the sound of pain' coming "West of the Jordan, east of the Rock of Gibraltar" and I "See the Groom still waiting at the altar…West of the Jordan, east of the Rock of Gibraltar. I see the burning of the stage. Curtain rising on a new age. See the groom still waiting at the altar" and in Christian lingo the Groom is Jesus.
"Years ago they … said I was a prophet. I used to say, 'No I'm not a prophet' they say 'Yes you are, you're a prophet.' I said, 'No it's not me.' They used to say 'You sure are a prophet.' They used to convince me I was a prophet. Now I come out and say Jesus Christ is the answer. They say, 'Bob Dylan's no prophet.'" [1]
The best understanding of a prophet is one who points out danger ahead and provokes those so inclined to think about God-to THINK!
1.STILL ON THE ROAD 1980 SECOND GOSPEL TOUR
[youtube c9N5NcBIbnk]
Eileen Fleming founded WeAreWideAwake.org. She produced videos "30 Minutes with Vanunu" and "13 Minutes with Vanunu".  She has authored many books including; A USS Liberty Remembrance of 50 years USA Government Cover-Up of Israel's 8 June 1967 Attack on USA Spy-Ship, Wabi Sabi Body ETERNAL SPIRIT, and Heroes, Muses and the Saga of Mordechai Vanunu. Click here to see her latest books. Visit Eileen's YouTube Channel
ATTENTION READERS
We See The World From All Sides and Want YOU To Be Fully Informed
In fact, intentional disinformation is a disgraceful scourge in media today. So to assuage any possible errant incorrect information posted herein, we strongly encourage you to seek corroboration from other non-VT sources before forming educated opinion. In addition, to get a clear comprehension of VT's independent non-censored media, please read our
Policies and Disclosures
.
Due to the nature of uncensored content posted by VT's fully independent international writers, VT cannot guarantee absolute validity. All content is owned by the author exclusively. Expressed opinions are NOT necessarily the views of VT, other authors, affiliates, advertisers, sponsors, partners, or technicians. Some content may be satirical in nature. All images are the full responsibility of the article author and NOT VT.
About VT
-
Comment Policy