Veterans Day, 11/11/11 — The thought police in the media rushed to judge my friend, WWII veteran James von Brunn, on so-called "evidence" that wouldn't have stood up in a traffic court.
The James von Brunn I knew was intellectual (as shown by his writing) and artistic (as shown by his painting). On Veterans Day it is the first duty of those of us who have served to honor our comrades, and James von Brunn was one of them, opinionated and unpopular to be sure, but also brave and dedicated.
It will be the task of posterity to research and write about a crucial, largely unasked question: Is James von Brunn another John Brown, or is he a patsy in a false flag operation? I documented my initial skepticism about the establishment narrative early on, and went on record for an inimical CNN:
One of the many ironies in our friendship was that we had a notable debate about the key issues of WWII, occasioned by my essay, Amerika Uber Alles, in which I presented the anti-facist views of another friend, German WWII veteran Dr. Peter W. Guenther. Mr. von Brunn hated the piece, and argued the pro-fascist view. In my Saturday reposting of the 2007 opus, I discovered that many of my readers expressed thoughts similar to Mr. von Brunn's of of four years ago. In deference to them and the spirit of free thought, I am reposting my debate with Mr. von Brunn, which I dedicate to his much-maligned memory. In perpetua, frater, ave atque vale!
 + + +
James von Brunn vs. Captain Eric H. May
On Race and Jews (4-5 October 2007)
Edited by Major Bill Fox, 6/11/09
The nation was shocked yesterday by news reports that WWII PT boat captain, USN LT James von Brunn, had walked into the National Holocaust Museum in Washington, D.C., armed with a .22 rifle, and killed a security guard. Today, Captain Eric H. May sent me an email exchange between James von Brunn and him, inviting me to publish it:
Hello Captain May: I was about to post this message; then decided not to. You have enough troubles. (1) — jvb
We dispute several of Captain Eric May's political conclusions while defending his right to express them. Captain May has good, not so good, and bad concepts: He defends the U.S. Constitution, and vigorously fights those who threaten it (Neocons, Mossad, Money); he confuses Bolshevism with Fascism; he denies the importance of Race.

The Constitution is a product of Westernman for Westernman. Fascism (one for all and all for one) is Nationalism (Racialism), wherein one race occupies its own territory (Patriotism). Bolshevism is Globalism (Zionism/Catholicism). DNA is Race; Race is Culture; Culture is Civilization. (Disraeli:"Race is everything!").

I believe that Captain May is an honorable and talented man. His courageous (perhaps fatal to his health) fight against enemies of the Constitution is highly commended. However, because of his serious conceptual flaws, Captain May's right to an Aryan leadership role must be denied. — James von Brunn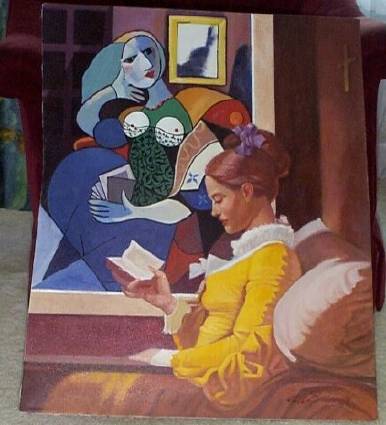 Dear Mr. von Brunn: Thank you for your consideration, as expressed in your note. Candidly, though, I would prefer that you post the critical remarks to your list, and not be impeded by my troubles. In it, you say much to my credit about my willingness to defend the best in our nation — the Constitution. That which you say to my discredit — that I am not a racist — is accurate. As much as I am under attack by Zionist apologists for being a racist and anti-Semite, your remarks will help to balance the picture. Accordingly, I'll publish this to my groups so that they can read — and I can later cite — a well-worded denunciation of my lack of racism. None of this in any way changes my gratitude to you for the many expressions of friendship you have made in the past. Again, please publish your remarks expressing your opinion that I am not suitable for the role of an Aryan leader. I agree with you. Once my character and motives are made plain, I will know that anyone who associates with me does so with an informed perspective of me. — Best regards, Captain May
Hello Captain May: There is considerable difference between a Racialist and a Racist. The former expects each race to exist and prosper within its own territory. America's Founding Fathers were Racialists. They founded a Republic for their White progeny — not a democratic racial garbage dump. WILCO. (2) As you wish, I now post this. — jvb
Dear Mr. von Brunn: I believe I understand the distinction you are trying to make. Believe it or not, that perspective is already represented within Ghost Troop (3), since one of our black members is a member of the Nation of Islam (4), which is a separatist movement. In your opinion, can there be cooperation between various racial groups with common goals, such as a discovery of the truth about 9/11 or opposition to Zionism? Since I wrote an article earlier this week about the Nazis, we could take the example of the German SS, which began to admit both Slavic and Muslim members after the failed offensives of 1941-42. Then there's the matter of "honorary Aryan" status, which Hitler is said to have conferred on numerous Jews. Finally, on the matter of race mixing, clearly that has occurred widely, even within the ethnic group that we loosely call Aryan. The word Aryan, as I understand it, is synonymous with Indo-European, and represents a wide variety of people who originated from and cultured by the Caucasian immigration southeast into India and northwest into Europe (hence the term Indo-European). As a philologist I can detect the cultural, racial and linguistic evidence that all Indo-Europeans came from a common core source. No two parts of this quite extensive family are anywhere near identical, though, and every one of them has intermingled its blood with indigenous people. As far as I can tell, Northern Indians, Afghans, Iranians, Russians and all Europeans have about equal claim to being descendents of the original Aryans. Many thanks for your correspondence on these points that are of interest to me. — Best regards, Captain May
Captain May: The Issue is this: Will the world population be more productive with fewer Whites? Take it from there. By applying the sciences of anthropology, genetics and eugenics, Hitler hoped to create a German Master Race.Between the Great Wars Germany found herself in the same position as the U.S.A. today, viz., over-run by Jews with the resulting degradation of the Culture/State.I use the word Aryan to distinguish the origin of the White Race and to establish the difference between Whites and Jews – who claim to be White Semites, or whatever suits their purpose at the moment. My position re your comments is stated in my book, Kill the Best Gentiles! Are you Semitic and/or Jewish? — jvb-88 (5)
LOL! Naw, I'm English/Dutch! — CPTMAY
Footnotes:
(1) JVB is referring to Capt. May's "troubles" with ALS (Lou Gehrig's disease), which has paralyzed him and forced him to rely on a ventilator.
(2) WILCO is a military abbreviation for "Will comply."
(3) For more on Ghost Troop, please refer to Ghost Troop Introduction.
(4) Brother Shahid Allah is an original Ghost Troop and one of Captain May's close friends.
(5) "88″ is short for "HH" (H is the eighth letter of the alphabet), for "Heil Hitler!"
William B. Fox, a former Marine Corps Major with experience in logistics, public affairs, and military intelligence, is an honors graduate of the Harvard Business School, and the publisher of America First Books, which hosts the largest archive of Captain May's writings and interviews.
+ + +
11/11/11 Addendum:
— On Thu, 11/10/11, Shahid M. Allah wrote: Peace Captain May! I am carefully watching this 11-11-11 date. Three elevens (3 x 11) equal thirty-three (33), a significant number of the occult. Peace, Shahid M. Allah
— On Friday, 11/11/11, Captain May wrote: You are wise, Brother Allah, as usual. Your observation about the 11-11-11 date is astute, and ominous. Equally unsettling is the fact that this will be the 93rd Veterans Day since the original in 1918. 93 reversed is 39 (3 x 13), another occult favorite. The reemergence of ADL Representative Gabrielle Gifford yesterday may be a go code for Israel-generated trouble. Candidly, I can't see how the Cabala Cabal can let the day pass without doing something big to manifest their power, although Sunday (11/13/11) is an occult date as well. I am concerned that they will orchestrate an attack of some kind, either military, geowar or terror. — Captain May
ATTENTION READERS
We See The World From All Sides and Want YOU To Be Fully Informed
In fact, intentional disinformation is a disgraceful scourge in media today. So to assuage any possible errant incorrect information posted herein, we strongly encourage you to seek corroboration from other non-VT sources before forming an educated opinion.
About VT
-
Policies & Disclosures
-
Comment Policy
Due to the nature of uncensored content posted by VT's fully independent international writers, VT cannot guarantee absolute validity. All content is owned by the author exclusively. Expressed opinions are NOT necessarily the views of VT, other authors, affiliates, advertisers, sponsors, partners, or technicians. Some content may be satirical in nature. All images are the full responsibility of the article author and NOT VT.