Ross will move to the Washington Institute for Near East Policy (WINEP), the think tank created by AIPAC, which because of its loyalty to Israel, is currently pointing all of its rhetorical big guns at Iran.
In a rare public statement about a US political figure, AIPAC had this to say about the legacy of Dennis Ross:
"In his tireless pursuit of Middle East peace, Ambassador Ross has maintained a deep understanding of the strategic value of the U.S.-Israel relationship and has worked vigorously to prevent Iran from acquiring nuclear weapons."
For True Believers in militant Zionism, AIPAC's linkage is clear, the strategic bond of the US and Israel, very good; an Iran that even looks toward nuclear capability, very bad.
The Jewish US online Forward publication, which reported the Ross resignation, described him as "a veteran of four failed presidential pushes for Middle East peace". (The picture of Ross, above, is from Forward.)
This is not a record of success, but an obvious absence of progress does not displease AIPAC, which, like the current right wing Israeli government, has a higher priority than peace; specifically, it desires a militarily powerful and expanding Israel.
Dennis Ross is leaving the White House as President Obama's Middle East advisor, but he is not going far. He will move to the Washington Institute for Near East Policy (WINEP), the think tank created by AIPAC, which because of its loyalty to Israel, is currently pointing all of its rhetorical big guns at Iran.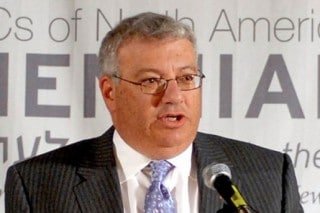 Joining AIPAC's praise of Ross' career as Israel's man in four successive US presidential administrations,  Alan Solow, a former chairman of the Conference of Presidents of Major American Jewish Organizations and a prominent Obama backer, offered this legacy description:
"[Dennis Ross'] legacy is going to be the unprecedented sanctions the United States imposed on Iran, which he worked tirelessly on."
An American diplomat leaves public service after working for peace, unsuccessfully, for four US presidents, and his major legacy is what he did for Israel? There is something seriously wrong with this picture. This is not dual loyalty; this is Zionist loyalty.
Meanwhile, the action continues at WINEP, which Ross directed before he joined Obama, and which he will direct again, post-Obama.
On Saturday, the day after Ross made his resignation announcement to a luncheon of Jewish leaders in Washington, some news broke at WINEP.
That news involved Andrew Shapiro, US assistant secretary for political-military affairs, who chose WINEP as his venue to deliver the news that Israel and the US will embark on the "largest" and "most significant" joint exercise in the allies' history.
The story was carried in Jerusalem's Ha'aretz newspaper. It received virtually no attention in US media outlets.
In his statement, Shapiro said that "joint exercises allow us to learn from Israel's experience in urban warfare and counterterrorism."
He added ,"Israeli technology is proving critical to improving our Homeland Security and protecting our troops."
The assistant secretary explained that Israeli armor plating technology and the specially designed "Israeli bandage",  now used on American troops in Afghanistan and Iraq, are proven successes.
Shapiro also said the exercise will involve more than 5,000 U.S. and Israeli forces, and will simulate Israel's ballistic missile defense.
He did not say, during his WINEP presentation, exactly where these activities will take place.
On Wednesday of this week, Natasha Mozgovaya, chief U.S. correspondent for Haaretz, reported on a WINEP-sponsored report by two US Middle East experts, Robert Blackwill and Walter Slocombe.
These days, when reporters are mercilessly grilling State Department spokeswoman Victoria Nuland over the United States' funding cut to UNESCO following its approval of Palestine as member, the argument that Israel is a strategic asset to the U.S. might sound slightly presumptuous.

But according to the Washington Institute for Near East Policy – as expressed in their latest report, "Israel: A Strategic Asset for the United States" – the U.S.-Israel relationship is not a one-way street at all.

Its authors argue that Americans – starting with top administrative officials – should start acknowledging that Israel is a strategic asset for the U.S. They say the U.S.-Israeli relationship "stands equally on an under appreciated third leg: common national interests and collaborative action to advance those interests."
One of the authors, Robert Blackwill, is the former deputy national security adviser for strategic planning and presidential envoy to Iraq, and currently serves as a senior fellow at the Council on Foreign Relations.
Blackwill said Tuesday that contrary to popular opinion, the U.S.-Israel relationship in no way weakens United States' standing in the Arab world.
Mozovaya asked Blackwill and his WINEP co-author, Walter Slocombe, whether they saw the recent vote approving Palestinian membership at UNESCO, as an unfavorable result of the U.S.-Israel relationship.  Both Blackwill and Slolcombe, exclaimed, "No!"
It is difficult to imagine two US experienced diplomats actually denying any impact of the US-Israel relationship on the attitude of those Arab and Muslim states who supported Palestine's request for membership in UNESCO.
Unfortunately, they are not alone is their inability to see reality. Look no further than the US Senate.
Illinois US Senator Mark Kirk, who now occupies Barack Obama's old Senate seat, has filed an amendment to the Fiscal
Year 2012 National Defense Authorization Act, which would impose crippling sanctions on the Central Bank of Iran.
The Kirk Senate web site gives a rationale for the amendment which echoes the Bush-Cheney call to arms against Iraq. Does this man have no historical awareness of what that false alarm did to everyone it touched, from the Iraqi and US dead to the US taxpayers? The Kirk site states:
The Kirk amendment, which comes just days after a report by the International Atomic Energy Agency (IAEA) concluded that Iran is engaged in activities "highly relevant to a nuclear weapons program," follows the bipartisan Schumer-Kirk letter sent to President Obama in August by 92 Senators urging crippling sanctions against Iran's Central Bank.
"Without immediate and serious action, the Islamic Republic of Iran will have a nuclear weapons capability in the near future," Senator Kirk said.
This is the AIPAC-dominated US Senate at work. The Senate bill, which Mark Kirk is amending with even tougher language than the original, provides for draconian sanctions against the Central Bank of Iran with the intent of collapsing "the Iranian economy."
Kirk, who sold himself to Illinois voters as a "moderate" Republican, has transformed himself into a high profile neoconservative since he replaced Obama in the Senate.
He is playing on the same team with Reuel Marc Gerecht, a former C.I.A. officer, a senior fellow at the Foundation for Defense of Democracies (FDD). Mark Dubowitz is the executive director and head of  FDD's Iran Energy Project.
Reuel Marc Gerecht, a former Middle East CIA specialist, is a senior fellow at the Foundation for Defense of Democracies. He was previously a resident fellow at the American Enterprise Institute and director of the Middle East Initiative at the Project for the New American Century. He recently authored The Islamic Paradox: Shiite Clerics, Sunni Fundamentalists, and the Coming of Arab Democracy.


Mark Dubowitz is executive director of the Foundation for Defense of Democracies and heads the Iran Energy Project and the Coalition Against Terrorist Media. He has briefed the U.S. military, members of Congress, and European government and counterterrorism officials on a range of important terrorism issues. Dubowitz is the recipient of the German Bertelsmann Stiftung fellowship and is a frequent media contributor.
Gerecht and Dubowitz are the co-authors of a New York Times op-ed piece, Don't Give Up on Sanctions Against Iran, in which the authors mix greed with morality in a package designed to hurt the Iranian people while rewarding the Chinese economy.
Effective energy sanctions don't have to raise oil prices; they can actually do the opposite. Washington just has to learn how to leverage greed.

We should bar from operating in the United States any European and most Asian energy companies that deal in Iranian oil and work with the Iranian central bank, Revolutionary Guards or National Oil Company.

At the same time, however, we should allow companies from countries that have little interest in Iran's nuclear program, or its pro-democracy Green Movement, and that are willing to risk their access to American markets — mainly Chinese companies — to continue buying Iranian crude in whatever quantity they desire.

This would reduce the number of buyers of Iranian petroleum, without reducing the quantity of oil on the market. With fewer buyers to compete with, the Chinese companies would have significant negotiating leverage with which to extract discounts from Tehran. The government could lose out on tens of billions of dollars in oil revenue, loosening its hold on power.

This approach may seem distasteful to some, because it does, in a sense, reward bad Chinese behavior. But the objective of sanctions is to cause real economic pain in Tehran, not to make Americans feel moral.
This plan, which advocates punishing the Iranian people, does so with about as much concrete evidence as the Bush-Cheney neoconservatives had to attack Iraq in 2003. Do we really want to travel down that highway again?
The Foundation for Defense of Democracies  (FDD) thinks we should. The FDD was born during the nation's war fever in the months following 911.  FDD pushed strongly for war against Iraq. When President Obama was elected in 2008,
FDD became a prominent opponent of the administration, pressuring for more aggressive action against Iran and criticizing efforts to negotiate with "enemy" states. FDD figures like Reuel Marc Gerecht and Michael Ledeen have been among the more vociferous hawks calling for U.S. military intervention in Iran and elsewhere, arguing that religious militants must be "defeated."

In early December 2010, FDD hosted its annual forum on the theme of "Countering the Iranian threat." The conference's keynote speaker was then-newly elected Sen. Mark Kirk (R-IL).
Kirk and his neoconservative colleagues are joining a crusade to punish Iran's citizens. They are doing so with no more evidence against Iran's government than Bush and Cheney had against Iraq. And still they persist.
There is no way to read the Senate proposal and a companion House bill, other than to see them as emotion driven actions, prompted by a neoconservative obsession with military force and a loyalty to the state of Israel.
These House and Senate bills are designed to crush Iran and its people. They "teach death".
There is another way, which the video below demonstrates. It comes from Palestinian poet Rafeef Ziadah.
Ziadah, a Canadian-Palestinian spoken word artist and activist, was in Gaza during Israel's attacks there during the winter of 2008-09. She was in Gaza to serve as a spokesperson for a Gaza coalition.
At one point a journalist asked her, "don't you think it would all be fine if you just stopped teaching your children to hate?"
Her poem, "We teach life, sir," was written in response to the question. The poem has become a part of her poetry presentations. This recording was made in London.
Rafeef Ziadah – 'We teach life, sir', London, 12.11.11
Rafeef Ziadah's debut CD Hadeel is dedicated to Palestinian youth, "who still fly kites in the face of F16 bombers, who still remember the names of their villages in Palestine and still hear the sound of Hadeel (cooing of doves) over Gaza."
This article was first posted @ Wall Writings
Edited for VT by: Debbie Menon
---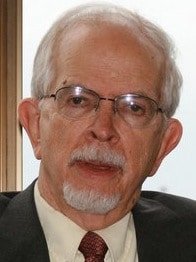 James Wall is currently a Contributing Editor of The Christian Century magazine, based in Chicago, Illinois.  From 1972 through 1999, he was editor and publisher of the Christian Century magazine.  He has made more than 20 trips to that region as a journalist, during which he covered such events as Anwar Sadat's 1977 trip to Jerusalem, and the 2006 Palestinian legislative election. He has interviewed, and written about, journalists, religious leaders, political leaders and private citizens in the region.  Jim served for two years on active duty in the US Air Force, and three additional years in the USAF (inactive) reserve. He can be reached at:  [email protected].
Read more from James Wall: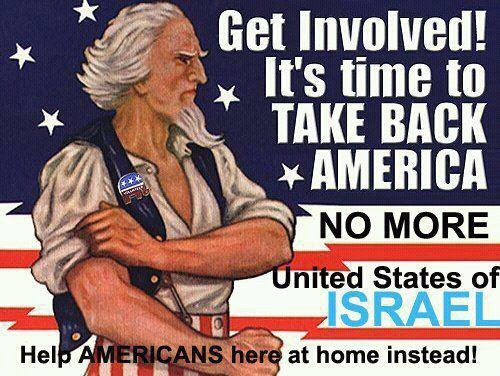 Debbie Menon is an independent writer based in Dubai. Her main focus are the US-Mid- East Conflicts. Her writing has been featured in many print and online publications.
Her writing reflects the incredible resilience, almost superhuman steadfastness of the occupied and oppressed Palestinians, who are now facing the prospect of a final round of ethnic cleansing. She is committed to exposing Israel's Lobbies' control of 'U.S. Middle East Policy. Control' which amounts to treason by the Zionist lobbies in America and its stooges in Congress, and that guarantees there can never be a peaceful resolution of the Israeli-Palestinian conflict, only catastrophe for all, in the region and the world.
Her mission is to inform and educate internet viewers seeking unfiltered information about real events on issues of the US/Middle East conflicts that are unreported, underreported, or distorted in the American media. PS: For those of her detractors that think she is being selective and even "one-sided," tough, that is the point of her work, to present an alternative view and interpretation of the US-Israel-Middle East conflict, that has been completely ignored in mainstream discourse.
The purpose is to look at the current reality from a different and critical perspective, not to simply rehash the pro-US/Israel perspective, smoke and mirrors that has been allowed to utterly and completely dominate Mainstream discourse.
ATTENTION READERS
We See The World From All Sides and Want YOU To Be Fully Informed
In fact, intentional disinformation is a disgraceful scourge in media today. So to assuage any possible errant incorrect information posted herein, we strongly encourage you to seek corroboration from other non-VT sources before forming educated opinion. In addition, to get a clear comprehension of VT's independent non-censored media, please read our
Policies and Disclosures
.
Due to the nature of uncensored content posted by VT's fully independent international writers, VT cannot guarantee absolute validity. All content is owned by the author exclusively. Expressed opinions are NOT necessarily the views of VT, other authors, affiliates, advertisers, sponsors, partners, or technicians. Some content may be satirical in nature. All images are the full responsibility of the article author and NOT VT.
About VT
-
Comment Policy