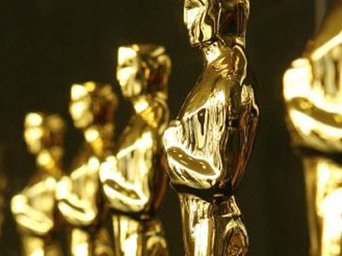 Here are my nominees for worst of the media whores—those who spew raw propaganda with enthusiasm and a straight face.
The nominees are—Sean Hannity, Rush Limbaugh, Bill O'Reilly, John Anderson, Wolf Blitzer, and Chris Matthews.
The nominees are selected on the basis that they have convinced themselves that whatever they spew is important for the people, the country, and the world to accept as gospel in order to prosper in their image.
What image? They are all expert at not giving away the real image they are all helping to craft.
And, the winner is: (fumbling with envelope because that has become accepted norm for this kind of crap)
Chris Matthews! This guy has credentials from the compassionate left, which means he does not have any influence with the oxymorons in the morale majority. Matthews loudly displayed antiwar sentiments and chastised his hero Barak Obama for breaking his promises to get us out of wars, and Guantanamo, etc. , etc. Regardless these appropriate blusterings, Matthews denigrates and minimizes the only figure that offers to reverse all of it, Ron Paul, with more nastiness than a brainwashed Republican duffer from Florida.
It takes true devotion to the Agenda for Matthews to pull this off, which is the basis for my award. Matthews hauls a lot of fertilizer for a totalitarian state and he has more actual experience in the weird workings inside Washington than do the other nominees; all of which serves to make him the most evil of the propagandists in my opinion, though I have to choke on passing over Hannity or OReilly as being evil enough to win this award; Hannity is several levels of stupid lower than the others and actually believes that he is a "great American." Bloviating Bill is mostly just a Narcissist on steroids.
Our National politics surely must confound the Angels. I ran across a piece from Salon.com that the Daily Paul website put up causing me to think in a much younger vein.
It was bylined A.J. Dellinger.
He opened with a sentence that would have earned me a head slap as a high school writer: "There is an old adage" (redundant—all adages are old) "If you are young and conservative, you have no heart, If you are old and Liberal, you have no brain."
"The idea is that young people tend to make decisions more on idealistic views or out of passionate attempts at charity and altruism. While there is some truth to that for Generation Y (meaning people born in the 80s and 90s ),the results are manifesting themselves in a totally different way.
"We are the generation that continues to pay into Social Security with every pay check but suspects we may never see the benefits of it. We are the recipients of degrees that don't mean much from educational institutions that teach less and cost more. We are the casualties of wars that have gone on for over half of the life time of 20122s first time voters.In short,we are the screwed generation.The decisions of those before us has left us with an uncertain future and little opportunity to fix things through traditional means.
The ever- present skepticism of youth is even greater with in the collective consciousness of Generation Y.And how could it not be? With our first real chance to make a splash in the world, we got behind Barack Obama in over whelming numbers. He was a candidate who promised progress in every issue that the under-30 crowd found to be important: end the wars, defend gay rights and provide universal health care to the American people. While he's made some steps forward, it's been slow moving. Meanwhile, the House and Senate have deliberated on bills that would censor our voices on the Internet,a medium on which my generation relies heavily for communication and pretty much everything else. Just as we organized on line to support Obama in 2008, we organized the protests against legislation like SOPA and PIPA, and the Occupy Wall Street movement uses the Internet to broadcast its events and actions…
I'm just passing this along for VT readers.
Tom Valentine (born August 20, 1935, same day as Ron Paul) is a businessman, writer, commentator and radio host with an anti-establishment perspective. He worked with Radio Free America from 1988 to 2004. He tends to align with issues from left and right ends of the political spectrum, as well as libertarianism. His main journalistic interests have been unorthodox health care methods and conspiracy theories. He is a believer in many alternatives as cancer cures, and believes that soy products are unhealthy for human consumption. All of his views are at odds with the mainstream medical community.
ATTENTION READERS
Due to the nature of independent content, VT cannot guarantee content validity.
We ask you to
Read Our Content Policy
so a clear comprehension of VT's independent non-censored media is understood and given its proper place in the world of news, opinion and media.
All content is owned by author exclusively. Expressed opinions are NOT necessarily the views of VT, other authors, affiliates, advertisers, sponsors, partners or technicians. Some content may be satirical in nature. All images within are full responsibility of author and NOT VT.
About VT
-
Read Full Policy Notice
-
Comment Policy