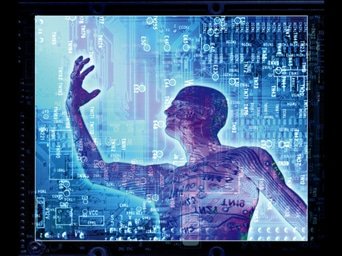 Karl Marx's "socialist man" is directly tied by him to the golem legend in the Cabbala, in which the rabbis, now secularized, create mankind de novo, as if from clay. As Marx said, this new man will be content with his functional role in society, probably something like well-fed cattle.
(thanks Dan)
If you are impressed by technology and "science" don't think of yourself as a "free thinker." You are not at all unlike the lemmings who call themselves Christian, while claiming Jesus saves and calling for bombs, death and destruction in the same breath.
The Devil (who doesn't exist, If God doesn't exist) always promises the moon, and always delivers crap. For example there is the very popular promise of an earthly kingdom governed by a benevolent dictator called the Messiah after first enjoying a nuclear holocaust®.
That is very popular and eagerly accepted as truth in much of the world today, but that is only the half of it—the other half is the promise of a longer "healthier" life for everyone, thanks to miraculous new technology. And millions of suckers have lined to buy once again.
To get these promised things, we only need to abandon all thoughts of what makes us human in the first place. Apparently this is very easy to do because millions of adult, well-schooled, individuals are clamoring for both promises with nary a thought.
Thought requires a mind, something the humanist technocrats simply cannot explain, so it is ignored. Note how the featured video here deals only in biology and molecules and never considers the nonphysical qualities of mind.
"Hey God, you designed our cells 'sub-optimally! (jump to 10 minute mark on video) Isn't this the original chutzpah?
Have you heard about "Singularity?"
From Google I chanced upon a blog about it; sorry, my brain was too slow to remember the URL, but I copied some stuff I thought may be germane, and I have watched the featured video with this column twice. From that blogsite the following:
"Enter the 'Singularity" movement. As defined by TIME, singularity means, "The moment when technological change becomes so rapid and profound, it represents a rupture in the fabric of human history." This definition will no doubt be an accurate one if Singularitarians (as they are deemed by TIME) have their way.
"Although Lev Grossman's article is mostly a regurgitatingly obnoxious form of worship of one of the more active frontmen for Transhumanism, Raymond Kurzweil, the article does reveal some extraordinary information. Namely, that there are very powerful and wealthy individuals whose goal it is to see the merging of man and machine, and the complete transformation of humanity into something much different than it currently is."
Years ago, with the advent of 3D microspectroscopy, I noticed the creep toward production of a "golem" or artificial/synthetic life in the various science and technological magazines that I perused each week as part of my job.
The world is more in the grip of this technically marvelous Humanism than it is in the political grip of oxymoron Christian Zionism.
It's a rupture in the fabric of human history, indeed—It is all a part of the Luciferian Pincer movement that smartass Americans don't believe despite overwhelming evidence on television and in politics and real life every day. In the press, we often encounter the word 'counterintuitive.' Go figure!
Listen to the "brilliant" scientist on the video—and think about the "brilliant" Pharisees who decided that God needed help from them so they revamped His revelations in order to promote their tribe and its racist laws. The Talmud opened doors for all people to ignore the revelations of creation, and carve their own warped notions into the fabric of daily life everywhere around the world—they've never quit carving.
The blood cell stuff is really scary to me because I have spent more than 30 years learning about human cell nourishment and, frankly, I know my stuff. Which is why I readily accept the "irreducible complexity" views expressed by Michael Behe, a leading proponent of Intelligent Design theory, which, incidentally is a way to avoid the mention of God in discussions.
Perhaps you noticed how vehemently the "scientific community" attacked the good scientists behind Intelligent Design, and how we hear very little about it today. Controlled media, anyone?
It was all my study and work in the field of cell energy and nutrition that cemented my faith in Creation and Logos, and yet Creation and Logos are omitted from the Singularity bullshit—chutzpah of the first order.
Note, Kurzweil tells us that we are not intelligent enough to understand our intelligence, which makes my point. While I constantly deride the lack of common sense and drive for learning in the multitudes I criticize, I have come to admire the "street smarts" that so often see the chutzpah for what it is. For example, "primitive" peoples have intuitively rejected the tales about our space program astronauts and moon landings. I am one of those "conspiracy nuts" who did not accept the moon landing hype and I invite readers to visit this recent column at VT: Television's Illusions Enthrall America's Cavemen
Additionally, the Internet is filled with information about Mind-control programming; so the facts about the connection of Mind to biological cells seem well known. And still, only "weirdos" in metaphysics have tried to explain the powers of human Mind.
Many times I have preached in my VT columns about the qualities of Mind, and questioned from whence they came? The only reasonable answer is our Creator entwined our physical nature with these nonmaterial qualities in order to make us human—in His image, so to speak. The original hubris twisted this, along with much else in that original Revelation, and they are still twisting.
I wish I could ask Kurzwiel and his ilk to explain how the qualities of mind derived from molecules of matter in the first place.
Those qualities are: consciousness, conscience, will, emotion, reason,creativity, desire, intuition, imagination, etc., etc.
Holy Writ surely seems to have embodied revelation of Truth about Creation and purpose to humankind. Apparently a tribal group in the dusty regions of very early "civilization" made a conscious decision to usurp the truth for their own purposes and twist that truth into diabolical lies thereby stealing man's God-given legacies for control over all others, leading all of us into the morass we are mired in today.
Did Jesus not point this out clearly?
For support in thinking that this technobabble is just babble, I suggest you study the history of vaccine promotion. Note the official lies and distortions throughout. And, heaven forbid, don't look into Monsanto and gene tinkering monopoly!
Ray Kurzweil on how technology will transform us
Tom Valentine (born August 20, 1935, same day as Ron Paul) is a businessman, writer, commentator and radio host with an anti-establishment perspective. He worked with Radio Free America from 1988 to 2004. He tends to align with issues from left and right ends of the political spectrum, as well as libertarianism. His main journalistic interests have been unorthodox health care methods and conspiracy theories. He is a believer in many alternatives as cancer cures, and believes that soy products are unhealthy for human consumption. All of his views are at odds with the mainstream medical community.
ATTENTION READERS
We See The World From All Sides and Want YOU To Be Fully Informed
In fact, intentional disinformation is a disgraceful scourge in media today. So to assuage any possible errant incorrect information posted herein, we strongly encourage you to seek corroboration from other non-VT sources before forming educated opinion. In addition, to get a clear comprehension of VT's independent non-censored media, please read our
Policies and Disclosures
.
Due to the nature of uncensored content posted by VT's fully independent international writers, VT cannot guarantee absolute validity. All content is owned by the author exclusively. Expressed opinions are NOT necessarily the views of VT, other authors, affiliates, advertisers, sponsors, partners, or technicians. Some content may be satirical in nature. All images are the full responsibility of the article author and NOT VT.
About VT
-
Comment Policy