Diagnosed "Crazy" or "Unfit," Army Dodging VA Benefits and Pensions for Combat Vets
In a report today, the New York Times acknowledged the Army's practice of diagnosing troops with Post Traumatic Stress as having "personality disorders." 
This makes them ineligible for benefits.  The number diagnosed as such is unknown, 26,000 at one point years ago, much higher now.
All of these diagnoses are false, now proven as ordered by Army commanders as official Department of Defense policy, wherein licensed physicians violate their oaths as doctors and officers, falsify medical records en masse, as part of a "cost savings" program.
What the commanders, what those responsible at the DOD have done, what the medical professionals have done is criminal.  Each and every member of the civilian and military command structure including the consultant groups tied to GOP "think tanks" who originated this and a dozen other scams are guilty of crimes.
VT has long been aware of this problem and calls on Secretary Panetta to ask the Attorney General for a Special Grand Jury to investigate within the DOD and their contractors and for the Inspector General of the Department of Defense, who has systematically ignored these criminal acts to be replaced and investigated.

We further demand that every American solider that has received a separation from service that denies either VA benefits or Pension be immediately reinstated at half pay and that their cases are adjudicated with civilian counsel within 6 months.
I am certain that we can establish a pattern of wrongdoing.  We know a second round is coming up, as the DOD has sent a memo to commanders to select senior non-commission and commissioned officers for separation from service without pension benefits, a scam typically done during the 19th year, often within days of qualification for pension.
Both the officer and NCO corps, key members of the medical and legal professions and the American people stand with us on this subject.
What is most critical that the purposeful misdiagnosis of "personality order, such as the New York Times documented:
Capt. Susan Carlson in happier times

Capt. Susan Carlson was not a typical recruit when she volunteered for the Army in 2006 at the age of 50. But the Army desperately needed behavioral health professionals like her, so it signed her up.

 Captain Carlson went to Afghanistan in 2011, seeking "to experience what soldiers experience."

Though she was, by her own account, "not a strong soldier," she received excellent job reviews at Fort Leavenworth, Kan., where she counseled prisoners. But last year, Captain Carlson, a social worker, was deployed to Afghanistan with the Colorado National Guard and everything fell apart.

After a soldier complained that she had made sexually suggestive remarks, she was suspended from her counseling duties and sent to an Army psychiatrist for evaluation. His findings were shattering: She had, he said in a report, a personality disorder, a diagnosis that the military has used to discharge thousands of troops. She was sent home.

She disputed the diagnosis, but it was not until months later that she found what seemed powerful ammunition buried in her medical file, portions of which she provided to The New York Times. "Her command specifically asks for a diagnosis of a personality disorder," a document signed by the psychiatrist said.

Veterans' advocates say Captain Carlson stumbled upon evidence of something they had long suspected but had struggled to prove: that military commanders pressure clinicians to issue unwarranted psychiatric diagnoses to get rid of troops.

"Her records suggest an attempt by her commander to influence medical professionals," said Michael J. Wishnie, a professor at Yale Law School and director of its Veterans Legal Services Clinic.

Since 2001, the military has discharged at least 31,000 service members because of personality disorder, a family of disorders broadly characterized by inflexible "maladaptive" behavior that can impair performance and relationships.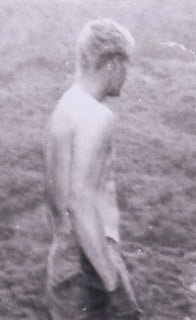 Having worked with veterans for nearly 20 years, this isn't new.  My own case, that of a finding of 100% disability, took 12 years to process during the last round.
During that time, documents were repeatedly lost or destroyed, my entire service record was said to have been destroyed in a fire which we now know never happened.
The Vietnam veterans I have worked with, many of whom have decades of what I know to be continual and systematic misdiagnosis or worse, grossly substandard medical treatment for combat related conditions, only qualify for needed benefits and begin medical treatment for conditions that have existed for decades while in their mid to late 50s.
These are veterans who were disabled at 19.
Studies on recent wars show, not only repeated deployments though those being sent into combat have long been under treatment for PTSD, taking a daily cocktail of drugs, some long proven harmful and even suicide inducing, but a history of exposure to toxic chemicals and radiation.
Burn pits on American bases spew dioxin into the atmosphere, even those where dependents are housed, the widespread misuse of needless depleted uranium munitions will leave thousands sterile, riddled with cancer and their children subject to catastrophic birth defects.
We now have hard evidence that 4th generation nuclear weapons have been used extensively in Iraq and Afghanistan.  Tests of subjects there has shown direct exposure to nuclear explosions, not just long time exposure to the debilitating effects of depleted uranium munitions.
The primary issue with what the New York Times says is only 31,000 questionable discharges, our studies show a much higher number, is the suicides.  By 2007, we had 14,000 suicides of recent veterans to add to the already 7000 dead. 

That number may well have doubled.  No count is being made.  To that a separate count of military suicides, numbering over 1000 can be added.
There is no authoritative source to verify any figures from either the Department of Veterans Affairs or the Department of Defense.  They are not subject to audit and their history is one of continual and systematic coverup and failure to adequately discipline wrongdoers or prosecute criminal acts among their ranks.
The most fascinating "rumor" we have received involves the theft of a number of very large thermonuclear weapons from Minot Air Force Base in what we have been told was an attempt by a religious group originating at the Air Force Academy in Colorado Springs, to unilaterally attack and destroy Iran.
Casualties from the weapons and radiation, not taking into account possible retaliation by Russia and China, would have exceeded 50 million and left most of the Middle East uninhabitable for many lifetimes.
This problem was handled "quietly."  How?  A new command structure was instituted, strong controls but along with that, mysterious deaths, suicides, accidents of those involved, the military cleaning up its mess using special operations resources.
Frankly, this may not have been an improper reaction to such a serious breach of national security.
However, when it comes to the safety and welfare of our soldiers, of military and veteran families, no such effective action is considered though it is strongly desired.
If hundreds of poor quality "boot lickers," the majority of our commanders in Afghanistan, all medical professionals involved and all of those tied to the implementation of criminal policies within our government were to find themselves thrown on a trash heap, victim of a mysterious "street crime," as was veteran advocate John Wheeler III, I wonder if many would complain.   More from the New York Times:
For years, veterans' advocates have said that the Pentagon uses the diagnosis to discharge troops because it considers them troublesome or wants to avoid giving them benefits for service-connected injuries.

The military considers personality disorder a pre-existing problem that emerges in youth, and as a result, troops given the diagnosis are often administratively discharged without military retirement pay. Some have even been required to repay enlistment bonuses.
By comparison, a diagnosis of post-traumatic stress disorder is usually linked to military service and leads to a medical discharge accompanied by certain benefits.

In recent weeks, questions about whether the Army manipulates psychiatric diagnoses to save money have been raised at Joint Base Lewis-McChord near Tacoma, Wash., where soldiers undergoing medical evaluations before discharge complained that psychiatrists rescinded PTSD diagnoses, leaving the soldiers with diagnoses like personality disorder that did not qualify them for medical discharges.

In a memorandum, an Army ombudsman wrote that a doctor from the base hospital, Madigan Army Medical Center, said that one diagnosis of post-traumatic stress disorder can cost $1.5 million in benefits over a soldier's lifetime. The doctor also counseled his colleagues to be good stewards of taxpayer money by not "rubber-stamping" such diagnoses.

In the wake of those complaints, the Army has removed the head of Madigan and suspended two doctors at a special forensic psychiatric unit. It has also reviewed the cases of 14 soldiers and reinstituted PTSD diagnoses for 6 of them.

…But in a statement, the hospital said: "No commander may order a credentialed clinician to make a particular diagnosis. Dr. Navarro did not feel he was being ordered by the service member's command to make a particular diagnosis. The sentence referenced was written in terms of the commander asking to evaluate for a personality disorder, i.e. asking if one existed, not ordering to diagnose a personality disorder." …they say will show that thousands of troops have been unfairly discharged for personality or adjustment disorder since 2001.
It get's better.  I do hope you noted the "weasel words" from the Army.  It is my personal experience, not a minor one, that "weasels" are the norm the higher up the command structure you go.  Decisions and people making them  become increasingly "sociopath" and political.
Were we to diagnose personality disorders and not begin with Bush, Cheney and Rumsfeld, using such terms as "delusional" or "malignant narcissist," we would all be remiss.
More honestly, everyone involved in the War on Terror, from the initial 9/11 coverup, not to mention planning and execution, the actions of criminal psychopaths we can now prove were never those long thought responsible.
Those who provided phony intelligence on Iraq to those responsible for the kidnapping, torture and murder of endless "terror suspects," all are subject to the "broad brush" of psychopath.
The victims, soldiers indoctrinated in Dominionist heresy of the Zionist apocalypse cults as necessitated by military training, the Pentacostal offshoot of death worshipers, who torture, murder, urinate on the dead, burn Korans, return home to poverty and discardment to kill themselves and their families are the real heart of this story.
That the only "strategic" rationale for our current war is maintaining consistent supplies of inexpensive heroin, the same rationale that kept America in Vietnam, the same rationale that brought America to Laos years before, the same rationale, different drug, that dictated our policy in Central America during the Reagan/Contra/North years.
The times puts this in perspective of an individual, the micro-reality of policies decades old, be they the denial of Agent Orange until a quarter million died, the denial of Gulf War syndrome until untold numbers died, such a real count can never be allowed to move forward, a trail we are well upon again.
Editing:  Jim W. Dean
Gordon Duff posted articles on VT from 2008 to 2022. He is a Marine combat veteran of the Vietnam War. A disabled veteran, he worked on veterans and POW issues for decades.
Gordon is an accredited diplomat and is generally accepted as one of the top global intelligence specialists. He manages the world's largest private intelligence organization and regularly consults with governments challenged by security issues.
Duff has traveled extensively, is published around the world, and is a regular guest on TV and radio in more than "several" countries. He is also a trained chef, wine enthusiast, avid motorcyclist, and gunsmith specializing in historical weapons and restoration. Business experience and interests are in energy and defense technology.
ATTENTION READERS
We See The World From All Sides and Want YOU To Be Fully Informed
In fact, intentional disinformation is a disgraceful scourge in media today. So to assuage any possible errant incorrect information posted herein, we strongly encourage you to seek corroboration from other non-VT sources before forming an educated opinion.
About VT
-
Policies & Disclosures
-
Comment Policy
Due to the nature of uncensored content posted by VT's fully independent international writers, VT cannot guarantee absolute validity. All content is owned by the author exclusively. Expressed opinions are NOT necessarily the views of VT, other authors, affiliates, advertisers, sponsors, partners, or technicians. Some content may be satirical in nature. All images are the full responsibility of the article author and NOT VT.