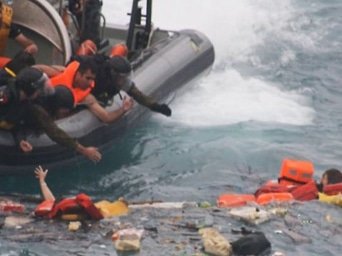 VeteransToday  Salutes Uri Avnery – The Eternal Optimist
It is no surprise to anyone that we live in troubled times. Our attention has been focused intensely more since 911, the make believe Wars on Terror, and our financial gang raping…the triple play whammy we got.
But there are others who have lived in troubled times all of their lives, and it is they we can turn to as examples, and for advice to cope with the darkness that engulfs us all when hope fades away.
Uri Avnery has written a stellar article below on his faith in optimism. And he should know, as he has lived in a sea of darkness in Zionist Israel where optimism is almost something one must go to a museum to experience.
He is our Israel expert because he has been on the scene and in the action since his early years as member of the Irgun at fourteen. He became a journalist, the youngest Knessett member, and then a long time advocate of living in peace within a ocean of Arabs by not being a threat to them.
Unfortunately, there were many who chose to be such a threat, and render their victims incapable of doing anything about it.
We have such an example now with the Iran fiasco where despite their being in a totally defensive posture, Israel and the U.S. have cast them as a threat for wanting to have deterrent to a preemptive first strike. Someone thought that was a good strategy.
We have a firing squad ready
It was not Iran who had their top government spokesmen going around giving public speeches about how when Iraq was finished, 'here is the list of the countries you are going to get the treatment next'.
It was the Bush administration people who did this, the NeoCons, and obviously so with top approval.
Many in the military and Intel communities cringed at the utter stupidity of this.  It put the targeted countries in a full survival mode to use whatever means possible to protect themselves.

Our knucklehead minders tried to pass this off on us as proof they were threats. We were not buying then, and we aren't now.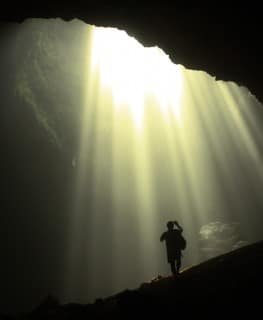 So we are back to the old cliche of which came first, the chicken or the egg. In Iran's case that is easy.
How many countries have they invaded and occupied over in the last century, compared to Israel and the U.S?
And who has massive military forces forward deployed in large numbers of foreign countries? And should that factor be considered into who is really the threat?
This is not rocket science here. A little common sense will suffice.
But Uri will shed not one, but several rays of light on one of the darkest spots on the planet…the sixty years morass of the Zionists in Palestine who rule the Holy Land with an iron fist and yet sell themselves as victims.
There's the rub…or 'hutzpa', I should say.
And as you will read, which will be no surprise, the anchors of hope are to be found in one's upbringing, which is exactly where he starts off his lesson for today. And we are grateful.
Let the light shine upon us and warm up some of our cold slumbering brains.
Confession of an Optimist
… by Uri Avnery   April 26, 2012
I AM an Optimist. Period.
No ifs. No buts. No perhapses.
Maybe it's genetic. My father was an optimist. Even when, at the age of 45, he had to flee his native Germany to a primitive little country in the Middle East, his spirits remained high.
Though he had to adapt to a new country, a hot climate, hard physical labor and grinding poverty, he was happy. At least he had saved his wife and four children, the youngest of whom was I.
Today, on Israel's 64th birthday (according to the Hebrew calendar), I am still an optimist.
SOME TIME ago I bumped into the writer Amos Oz at a wedding and we talked about this curiosity, my optimism. He said that he was a pessimist. Being a pessimist, he said, was a win-win situation. If things turn to the better, you are happy. If things get worse, you are still happy, because you have been right all along.
The trouble with pessimism, I told him, was that it leads nowhere. Pessimism relieves you of any urge to do something. If things are going to get worse anyhow, why bother?

Pessimism is a comfortable attitude. It even allows you to be contemptuous of the optimists, who still struggle for a better world. Optimism is for simpletons.
But this is exactly what it's all about. Only optimists can struggle. If you don't believe in a better world, a better country, a better society, you can't fight for them. You can only sit in your armchair in front of the TV, tut-tutting at the stupidity of the human race, and particularly your own people, and feel superior.
Whenever I confess to being an optimist, I am showered with disdain. Don't I see what's happening around me?
Was this the state you imagined on May 14, 1948, when you listened to Ben-Gurion's speech on the radio and prepared yourself for the night's battle?
No, I did not imagine a state like this one. My comrades and I envisaged a very different state. And still I am an optimist.
WHEN TALKING about this, I am always reminded of a certain point in my life.
It was October 1942, and the world was shaking.
In Russia, the Nazi troops had reached Stalingrad and the titanic battle had been joined. There was no doubt that the Germans would take the city and move on.
Further south, the invincible Wehrmacht had broken into the Caucasus. From there, a straight line led through Turkey and Syria to Palestine.
Erwin Rommel's renowned Afrika Korps had broken the British line and reached the Egyptian village of el Alamein, just 106 km (66 miles) from Alexandria. From there to Palestine was a matter of days.
Already a year earlier, the Nazis had occupied Crete in the first airborne invasion in History.
For anyone looking at the map, the situation was clear. From North, West and South the Nazi military colossus was moving inexorably towards Palestine, with the aim of destroying the Jewish semi-state there.
Adolf Hitler's mad anti-Semitism led to no other conclusion.
Our British masters obviously thought so, too. They had already sent their wives and children to Iraq. They themselves, it was rumored, were sitting on their suitcases, ready to escape at the first hint of a German breakthrough in Egypt.
The Hagana, our main secret military organization, was making frantic preparations. Like the heroes of Masada some 1900 years ago, who committed collective suicide rather than fall into Roman hands, our fighters would gather on the Carmel hills, there to fight and sell their lives dearly.
I had just turned 19, and was living in Tel Aviv, a town nobody even considered defending. We knew it was the end.
After the war ended with the total collapse of Nazi Germany, many books about the course of the war appeared. It transpired that the desperate crisis of October 1942 existed only in our imaginations.
The Crete airborne invasion, far from being a brilliant victory, was in reality a disaster. German losses were so high that Hitler forbade any repetition. Not knowing this, the British launched their own airborne operation in Holland towards the end of the war, which was also an unmitigated disaster.
The German troops that had reached the Caucasus were totally exhausted and could march no further south. Of far-away Palestine they could not even dream.
And, most importantly for us, Rommel had reached el Alamein on his last drops of petrol. Hitler, who viewed the entire North African campaign as a wasteful diversion from the main effort – Russia – refused to squander his scarce petrol there.
He did not give a damn about Palestine. (Even if he did, there was no way to get the petrol across the Mediterranean. The British had broken the Italian naval code and knew of every ship leaving an Italian port.)
The moral of the story: even in the middle of a completely desperate situation, one does not know enough of the facts to lose hope.
BUT THERE is no need to go back 70 years. Enough to look at recent events.
Did anyone of us in Israel believe a year ago that the apathetic, "don't give a damn" youth of our country would suddenly rise in an unprecedented social protest? If somebody had said this a week before it happened, he would have been laughed out of court.

The same would have happened to anyone at the beginning of last year who prophesied that the Egyptians (the Egyptians of all people!) would arise and throw their dictator out. An Arab Spring? Ha-ha-ha!

When I happen to give a talk in Germany, I always ask: "If any one of you believed the day before it happened that the Berlin Wall would fall during his lifetime – please raise your hand." I never saw a hand rising.

And the greatest event of all, the implosion of the Soviet Union – who saw it coming? Not the US, with its giant multi-billion intelligence apparatus. Nor our Mossad, with its many collaborators among Soviet Jews.

Neither did any of them foresee the Iranian revolution that drove out the Shah.
The same is true for the many human-made catastrophes during my lifetime, from the Holocaust to Hiroshima.
WHAT DOES that prove? Nothing, except that nothing can be foreseen with any certainty. Human events are shaped by human beings, human beings shape human events.
That may be a good reason for pessimism, but also for optimism.
We can prevent disasters. We can bring about a better future. And for that we need optimists who believe that it can be done. Lots of them.
On Israel's 64th Independence Day, the situation looks grim. Peace is a dirty word. Most Israelis are saying:
"Peace would be wonderful. I would pay any price for peace. But unfortunately, peace is impossible. The Arabs will never accept us. Therefore the war will go on forever."
That is a very convenient pessimism, absolving us from all guilt, allowing us not to do anything.
The "Two-State solution", the only real solution there is, is receding into the background. The apartheid regime which is already established in the occupied Palestinian territories is spreading into Israel proper.
In a few years we shall have full-fledged apartheid in all the historical country, with a Jewish minority lording it over an Arab Palestinian majority.
In the unlikely event that Israel is compelled to grant the Palestinians civil rights, the Jewish State in all of the historical country would rapidly become an Arab State in all of the historical country.
The United States, Israel's only remaining ally, is declining slowly and surely. The emerging power, China, has no memories of the Holocaust.
Social inequality is rampant in Israel, more than in any developed country. That is as far as one can get from the ideals of early Israel. The democratic foundations of the "Only Democracy in the Middle East" are shaking.
The Supreme Court is under enduring siege by a gang of semi-fascists nestling in our government, the Knesset is becoming a sorry caricature of a parliament, the free TV and printed media are slowly but surely becoming undergoing Gleichschaltung (sorry, no Hebrew or English word available)
Can this situation become worse? In my long life I have learned that no situation is so bad that it cannot get worse. And no leader is so detestable that his successor cannot be even more so.
That said, there may be powerful forces at work, unseen and unheard, that will change things for the better. It's like a dam on a river. Behind it, the water rises, slowly, silently, unnoticed. One day the dam bursts, quite suddenly, and the water submerges the landscape.
This will not happen without us playing our part. What we do – or do not do – is a part of the changing pattern. Hoping and believing is not enough. Doing and acting is of the essence.
So here we are, the incorrigible optimists.
 Editing:  Jim W. Dean
Jim W. Dean was an active editor on VT from 2010-2022.  He was involved in operations, development, and writing, plus an active schedule of TV and radio interviews.
ATTENTION READERS
We See The World From All Sides and Want YOU To Be Fully Informed
In fact, intentional disinformation is a disgraceful scourge in media today. So to assuage any possible errant incorrect information posted herein, we strongly encourage you to seek corroboration from other non-VT sources before forming an educated opinion.
About VT
-
Policies & Disclosures
-
Comment Policy
Due to the nature of uncensored content posted by VT's fully independent international writers, VT cannot guarantee absolute validity. All content is owned by the author exclusively. Expressed opinions are NOT necessarily the views of VT, other authors, affiliates, advertisers, sponsors, partners, or technicians. Some content may be satirical in nature. All images are the full responsibility of the article author and NOT VT.