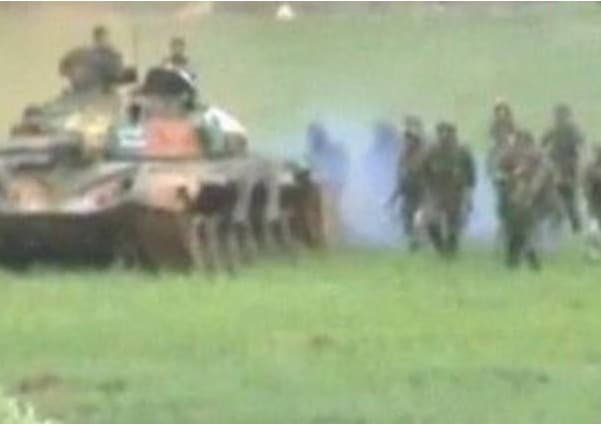 DISCLOSURE: VT condemns the horrific tragedy committed by the NAZI Party against Jewish Citizens of Europe during Word War II known as the "Holocaust". VT condemns all racism, bigotry, hate speech, and violence. However, we are an open source uncensored journal and support the right of independent writers and commentors to express their voices; even if those voices are not mainstream as long as they do NOT openly call for violence. Please report any violations of comment policy to us immediately. Strong reader discretion is advised.
---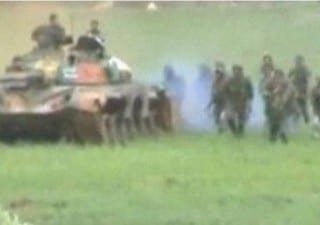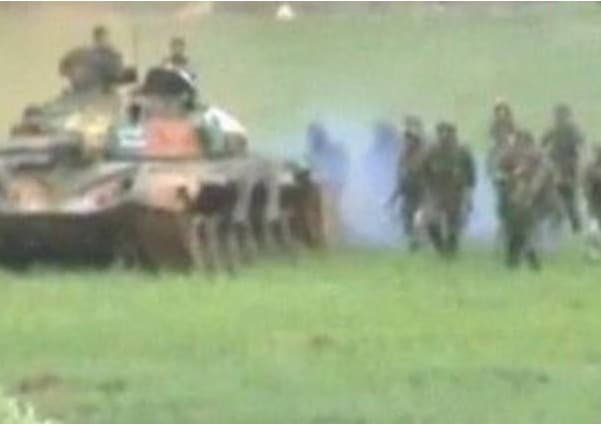 Not One in 100 Are Real, Duped, Paid, Hasbara, Shills, Does it Make a Difference?
By Gordon Duff, Senior Editor
Like the old Stalinists of old, willing to change instruments in the middle of a note, the "activist" or "blogger" press, particularly those who cry crocodile tears for the Palestinian people or mouth continual attacks on "money grubbing Jews" are, clear as day, almost all phony.
During the Cold War, Israel was a Soviet ally, filling the US with spies, buying their way into congress, taking over Wall Street, filling the airwaves with holocaust tales, stories of how nuclear Israel was going to be overrun by Jordan or an Egypt they had been running under Mubarak for 30  years.
Every Turkish officer, every Egyptian officer got something from Israel, numbered bank accounts, blackmail or simply gay sex, Israel's biggest product of all.  The IDF is, by far, the largest homosexual organization on earth.  A "rent boy" is worth 3 child prostitutes any day and they can shoot down civilians as well as anyone.
A few weeks ago, America's press began featuring the Assad's as "celebs" with Vogue covers, friendly articles, glamour shots.  It was all arranged by a half dozen Washington PR agencies that normally represent Israeli interests, do public relations for the ADL and AIPAC, now working for Syria.
They are responsible for recruiting activists to fill the 5 star hotels of Damascus and the "hard to see the dead from poolside" bloggers who have, for  years, been the heart of Israel's early recognition that owning the mainstream media isn't enough.  They had to control the internet and all who dwell within, from most 9/11 organizations, to every "white power" group to about half of the "holocaust denial" or "historical revision" groups."
All are Israeli run.
Why then, one might ask, are they defending Gaddafi or Putin or Assad?
First of all, a reality check.  It is Putin pulling the strings, not Netanyahu.  Real homeland for Zionism is Russia though most Jewish people live in America, many as Americans, some as "part time Americans," duped into that ghostlike world of Zionist stories, communism and fear of being pushed into the sea by a 3 year old girl with her leg blown off by cluster bomb.
I grew up with Jews, people who worked like dogs, built businesses from nothing, fought in America's wars, helped fill our cemeteries.
Now it isn't just Jews who don't fight for anything, it is only the few that fight at all and since all fighting is brutish thuggery, Americans sent around the world to loot and peddle drugs, enslaved by phony media, owned congress and agendas they will never get within 10 layers of understanding, talking to Americans, Jews or not, is a waste of time.
When the civil war in Libya began it was clear that a fight was coming, one between Netanyahu, Gaddafi's friend, along with Bush and Blair, and Obama who chose to take advantage of crushing Gaddafi to remind the NWO that his inaction didn't mean he was totally toothless.
You might convince idiots not to have their children vaccinated so they might die of measles or whooping cough, perhaps polio, you might convince some Americans that having medical care like the rest of the world is "socialism" and that going to an emergency room to "be stabilized and tossed out the door, real disease still killing you as much as when you came in," is real medical care.
Oh, you didn't know that this was the real law, not the one the GOP lies about?
Time to destroy the unions, send every job overseas.  Unions are the only organizations that have ever spoken up about closing the border, kept open by millions in corporate money channeled into congress by the National Association of Manufacturers and the US Chamber of Congress.
Illegal aliens pluck chickens, they make the rich richer and the social security and income tax collected from their pay disappears into the pockets of the 1%.
You say your local government belongs to the Cartels, your congressman just took 50 grand from a Swiss bank account and you think you might not be getting the representation you deserve?
I assure you, you deserve all of it, not just what you are getting now but what you will be getting and you can't imagine how bad that is going to be.  You earned it.
Then we go back to the activists.  They began with poor Gaddafi, best friend of Tony Blair, Bibi Netanyahu and George W. Bush, their best friend but the paid activists cried over Gaddafi, spoke of NATO plots, like we are hearing about now about poor billionaire Assad, another mass murderer.
What do the two have in common?  We keep being reminded that in 1973, Syria fought Israel.
That was 1973.
In 1945 America was at war with Japan and by 1950, they were our closest friends, but, nevermind, if a lie serves to prove NATO is sending in murder squads to kill thousands of civilians, smuggling Russian T72 tanks by  the dozen over one of the most guarded borders in the world, just to attack and murder thousands of Syrians to blame the glamorous Assad's from Vogue Magazine, who are we to question?
Who are we to question "journalists" who take money from dictators, live in luxury, have a history of being caught lying, journalists who have never tied Israel to 9/11, bloggers who live like kings but who attack President Obama who, for some reason, seems to be the biggest enemy Israel has ever had.
Would I say they are working for Israel?
Back, last October, we found David Welch, the Mossad and Murbarak's boys in Cairo, trying to save Gaddafi.
We were told NATO was waiting to move in, that the magic river designed by Vice President Dick Cheney and paid for through laundered accounts in the UK, the river that never existed, that NATO had blown the whole thing up.
But now that journalists can go wherever they want, there is no proof.
All they find are documents and factories, everything in English and Hebrew.
The Gaddafi family, the two sons, one in a luxury prison, control billions in banks all over Europe.  Maybe they will live out their days spending the cash, buying governments, buying bombs to kill civilians in Tripoli, this is what we expect.
Their Israeli allies stand ready to make those car bombs, one of Israel's biggest industries, they blow off a couple a day in Iraq, use them all over Africa, wherever the trail of non-existent Al Qaeda needs to be created to grow opium, steal diamonds, oil, rare earths, wherever cover for colonialism and rape is needed, they comply and the bloggers and activists stand by their side.
Any and every blogger who has supported Assad or Gaddafi is a Zionist.
Every website that talks of Zionism but fails to use the endless proofs that Israel is responsible for the 9/11 attacks is Israeli run.
Every organization is penetrated, twisted, paid for, be it the militia movement of the 90's or the Tea Party and now, we are seeing "occupy" begin to be "occupied."
It's only natural for idiots to be idiots, for fools to be fooled, after all, Nixon and Reagan were elected twice, GW Bush stole two elections in silence and America has been at war for over a decade and knows it is violating international law, and is, in fact, a nation of criminals and to the world, cowards and bullies.
But we need to worry about Assad and Vogue magazine or so we are told.
I do so love being an American.
Listen to them, explaining with every breath how helpless we are, who we are helpless from is "controlled opposition."
If you have heard of them and they aren't me or Jim Fetzer, Alan Sabrosky or Jeff Gates  or Chris Bollyn, part of a list that will include Clay Douglas and Mike Harris, the threatened and damned, never sitting in first class, never getting the $15,000 a day it pays to shill for the NWO as an "activist," if they are telling you what you want to hear, you might as well be one of "them."
You are one of them.
Gordon Duff posted articles on VT from 2008 to 2022. He is a Marine combat veteran of the Vietnam War. A disabled veteran, he worked on veterans and POW issues for decades.
Gordon is an accredited diplomat and is generally accepted as one of the top global intelligence specialists. He manages the world's largest private intelligence organization and regularly consults with governments challenged by security issues.
Duff has traveled extensively, is published around the world, and is a regular guest on TV and radio in more than "several" countries. He is also a trained chef, wine enthusiast, avid motorcyclist, and gunsmith specializing in historical weapons and restoration. Business experience and interests are in energy and defense technology.
ATTENTION READERS
We See The World From All Sides and Want YOU To Be Fully Informed
In fact, intentional disinformation is a disgraceful scourge in media today. So to assuage any possible errant incorrect information posted herein, we strongly encourage you to seek corroboration from other non-VT sources before forming an educated opinion.
About VT
-
Policies & Disclosures
-
Comment Policy
Due to the nature of uncensored content posted by VT's fully independent international writers, VT cannot guarantee absolute validity. All content is owned by the author exclusively. Expressed opinions are NOT necessarily the views of VT, other authors, affiliates, advertisers, sponsors, partners, or technicians. Some content may be satirical in nature. All images are the full responsibility of the article author and NOT VT.