When countries support terror…it's not really illegal
 … by  Vladimir Odintsov,    … with  New Eastern Outlook,  Moscow

[Editors Note: Turkey's logistic support of Syrian insurgent smugglers and fighters has set a precedent that can come back and bite.  It puts a shadow on NATO, also.  Are they involved, do they know, and to they think no blood will splash on them?
One would think that after the Soviet Afghan War where using cannon fodder proxy troops went big time and left a large body of unemployed very experienced fighters to go back to their homes and fester the West might have learned a lesson.
The world, the innocent part, has paid a huge price in death and destruction, while the enablers had diplomatic immunity…another old game despite the occasional Saddam and Gaddafi.
Turkey put Iran on the spot as they both have critical commercial trade which has run smoothly. Iran was buying a lot of gold through Turkey in the early tough days of the sanctions which eased the pain. Neither ever threatened to use trade for retaliation.
It seems that has become a Western specialty, but that is going to backfire on them as the rest of the world is working hard on a alternative to having just the dollar as a reserve currency, and also  the SWIFT wire transfer system.
The West made a big mistake using that as a weapon, communications satellites as weapons, etc. They put truth in the long time claim that at the end of the day when you strip all the security wrapping paper off the ugly gift, it is all about commercial market control and money. The rest is all bull poop… Jim W. Dean ]
____________________________________

Evidence that Turkey, under the protection of the authorities, has become a transit point for jihadist groups can be found in recent articles by commentators from all over the world, in reports from international nongovernmental organizations and even in the public pronouncements of Turkish lawmakers.
Yet Turkey's powers refuse to even acknowledge this, and they likewise refuse to investigate the facts brought to light by the media.
In October, Human Rights Watch issued a report explicitly stating that the recent massacre of the Alawites in Latakia province of Syria was the work of Syrian militants and radical groups that are infiltrating Syria from Turkey with weapons and then returning to Turkey for medical care.
Despite Human Rights Watch's call for an investigation and more aggressive border patrol to halt the flow of weapons and human rights violators, Turkey has remained inert.
In October, the Wall Street Journal published an article implicating the head of Turkish intelligence, Hakan Fidan, in the smuggling of weapons to Syrian rebels.
In an article by Turkish columnist Fehim Tashtekin titled "Radical Groups Operate from the Turkish Border," the magazine al-Monitor reported on numerous instances in which foreign jihadists had crossed into Syria after passing through Turkish border checkpoints.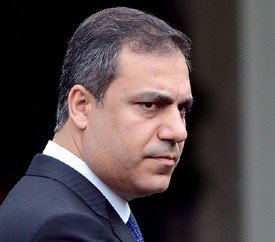 In support of this claim, he cited the testimony of Mehmet Ali Ediboglu, a deputy of the opposition Republican People's Party from the border province of Hatay who has been monitoring the situation on the Turkish-Syrian border.
Ediboglu pointed to the fact that foreign ships have repeatedly docked in the Turkish port of Iskanderun with large numbers of weapons and fighters. This "cargo" was subsequently moved on to Syria under the watchful protection of Turkish border guards and police.
A special report by CNN documented that upon arrival in Turkey, al-Qaida insurgents are being transferred to Syria. The report showed civilian airplanes arriving at an airport in the Turkish province of Iskanderun with al-Qaida terrorists on board.
In the report, the news outlet underscored that numerous global media sources have uncovered shipments of weapons and terrorists to Syria through Turkey. That is why the number al-Qaida members in northern Syria has increased significantly, according to CNN.
In March, the New York Times documented repeated weapons shipments that passed through Turkey into Syria. Hugh Griffiths, of the International Peace Research Institute in Stockholm, believes that tons of military equipment has poured into Syria across the Turkish border.
With the financial backing of the Persian Gulf monarchies, the CIA has arranged for weapons to be supplied to Croatia and Ukraine. It coordinates and manages the flow of these weapons.

Thus it is not surprising to come across periodic foreign media reports exposing Ukrainian smugglers' maritime weapons deliveries to Iskanderun for shipment to Syrian terrorists.
As Ediboglu noted, Ukrainian "businessmen" usually indicate Egypt as their destination.
However, they unload their weapons cache in Turkey before proceeding on to Egypt.
This is done with the complicity of the Turkish authorities. Continuing down the line, Turkish customs and police officials guide the shipments into Syria through border checkpoints.
A likely example of such "commercial transactions" occurred near the Aegean island of Simi on Nov. 8, when the Greek coast guard intercepted a Sierra Leone-flagged cargo ship sailing from Ukraine to Iskanderun with 20,000 AK-47 assault rifles and other military hardware on board.
This incident obviously raises some questions:
Since so-called commercial operations like these have practically become regular events, how are they viewed by the authorities and law enforcement agencies of Turkey and Ukraine?

How does the EU react to all this, considering that the incidents happen in its bailiwick?

Might the illegal transfer of jihadists and weaponry for them through Turkey to Syria be some sort of secret test of EU loyalty administered to candidates for EU membership, which include Turkey.
____________________________
Vladimir Odintsov , a political commentator  for the online magazine "New Eastern Outlook ".
Editing:  Jim W. Dean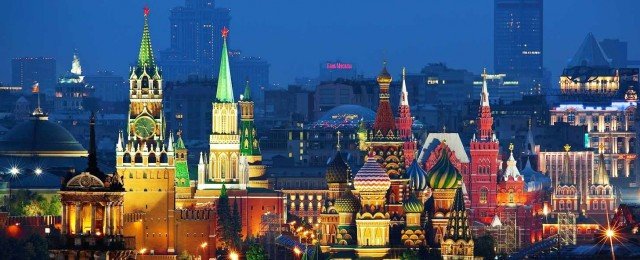 ___________________________
Jim W. Dean was an active editor on VT from 2010-2022.  He was involved in operations, development, and writing, plus an active schedule of TV and radio interviews.
ATTENTION READERS
We See The World From All Sides and Want YOU To Be Fully Informed
In fact, intentional disinformation is a disgraceful scourge in media today. So to assuage any possible errant incorrect information posted herein, we strongly encourage you to seek corroboration from other non-VT sources before forming an educated opinion.
About VT
-
Policies & Disclosures
-
Comment Policy
Due to the nature of uncensored content posted by VT's fully independent international writers, VT cannot guarantee absolute validity. All content is owned by the author exclusively. Expressed opinions are NOT necessarily the views of VT, other authors, affiliates, advertisers, sponsors, partners, or technicians. Some content may be satirical in nature. All images are the full responsibility of the article author and NOT VT.