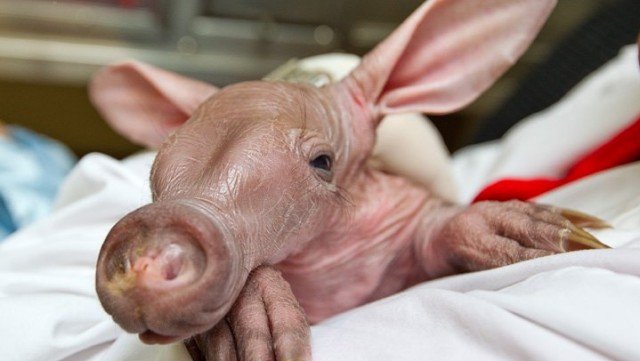 Editorial War Breaks out at VT – Casualty report to follow soon
[ Editors Note: The below the radar editorial war at VT finally goes public. Hang on folks, this could get bloody. But it is fake blood that can be washed off. As I have often said, we have to take a break and laugh at ourselves so we don't get the big head. Below is living proof that we can do it…contrary to rumors floating around…Jim W. Dean, currently managing editor until the coup replaces me ]


Here at VT we work hard to bring you the most outrageous, horrendous, cringe-inducing stories we can find.
Our goal is to send your adrenaline racing, make your blood pressure skyrocket, and send you sprinting to your local Wal-Mart to buy out their ammo stocks before the big one hits.
(Sadly, Wal-Mart refuses to pay us off for this service; when I protested to the manager, he pursued me out the door, through the parking lot, and down the street with one of their made-in-China polyester butterfly nets.)
Given our obsessive focus with exposing the mind-boggling evil of the New World Order conspiracy, you might think that our editorial team, led by such stalwarts as Jim Dean and Gordon Duff, must be forcing us to write all-conspiracy-all-the-time, while banning more pleasant topics such as fluffy kitties, homespun homilies, and the relative merits of the top five flavors of decaf Mountain Dew. Sadly, this is not the case.

Believe it or not, Duff and Dean actually encourage us to occasionally post a fluffy-kitty story at VT's "Living" section. Jim thinks the "Living" section holds great potential, even though hardly anyone reads it. (The big exception was when Jim found some video of an insanely gorgeous nymph-goddess acrobat flitting about the upper reaches of the Williamsburg Bridge…now THAT's "Living"!)

When Jim failed to convince us to post an occasional fluffy-kitty story in the "Living" section, Gordon upped the ante. Gordon insists that fluffy-kitty stories – or anything that connects with readers at a broadly human level – are our best life insurance.
When the bad guys are deciding whether or not to assassinate us, Gordon implies, anything that prevents them from labeling us as one-dimensional obsessive political troublemakers, and suggests that we are actually well-rounded human beings who appreciate such things as fluffy kitties, gives them pause.
Gordon says a lot of crazy stuff. The trouble is, most of it is true.
So in hopes of giving "them" pause, I have decided to publish a story about small furry creatures…companion critters, if you will. And I have decided to come at this topic from a different perspective.
Dogs have been done. Cats have been done. Rats, birds, gerbils, guinea pigs, and even ferrets have been done. But few have as yet published articles on the domestication of the common aardvark. So here we go…my attempt to remain among the "Living."

__________________________________





Aardvarks make atrocious pets




"Are you talking about me?"


When it's time to shop for a pet, don't just open the Pet Yellow Pages and start with the "A's." If you do, you may find yourself saddled with an aardvark.
The common aardvark, sold by unscrupulous pet dealers to unsuspecting customers, makes an atrocious pet. The aardvark is the product of a drunken one-night-stand between a leprous armadillo and a rabid rat. (Warning: Do NOT watch the youtube video!)
The pet store guy will tell you an aardvark is a practical pet. He'll say you can use its snout as a spare hose for your shop vac. Don't you believe him! If you try that trick, your aardvark will snort your whole shop-vac right into its bloated belly.
The moral: Never trust an aardvark.
Aardvarks are said to protect their owners against invasions of African soldier-ants. As the ants approach, the aardvark emits a shrill barking noise, then noisily defecates in the general direction of the noxious insects, which then change direction and head for your neighbor's house. (Warning: Do not watch THAT youtube video either.)

The pet-shop guy will tell you that aardvarks are status symbols. He'll try to throw in a subscription to Aardvark Owners' Quarterly along with your critter.

But the plain truth of the matter is that owning an aardvark marks you as a loser. If you tether it outside on your lawn, you'll just be saying to your neighbors: "Look, I'm a guy who's dumb enough to actually buy one of those bleeping aardvarks."
Sure, you can cuddle your aardvark…if you don't mind catching leprosy.
You can try to train your aardvark by tossing ants at it to catch with its snout. But it usually misses.
Aardvarks are stupid, clumsy creatures.
Frankly, there is no good reason why anyone would want to keep an aardvark in their home. You know it and I know it. So why are you reading this? And why am I writing it?

Because Jim Dean needs something for VT's "Living" section.

Editing:  Jim W. Dean, Erica Wissinger

________________________________

Dr. Kevin Barrett, a Ph.D. Arabist-Islamologist is one of America's best-known critics of the War on Terror.

He is the host of TRUTH JIHAD RADIO; a hard driving weekly radio show funded by listener donations at Patreon.com and FALSE FLAG WEEKLY NEWS (FFWN); an audio-video show produced by Tony Hall, Allan Reese, and Kevin himself. FFWN is funded through FundRazr.

He also has appeared many times on Fox, CNN, PBS, and other broadcast outlets, and has inspired feature stories and op-eds in the New York Times, the Christian Science Monitor, the Chicago Tribune, and other leading publications.

Dr. Barrett has taught at colleges and universities in San Francisco, Paris, and Wisconsin; where he ran for Congress in 2008. He currently works as a nonprofit organizer, author, and talk radio host.

ATTENTION READERS

We See The World From All Sides and Want YOU To Be Fully Informed

In fact, intentional disinformation is a disgraceful scourge in media today. So to assuage any possible errant incorrect information posted herein, we strongly encourage you to seek corroboration from other non-VT sources before forming an educated opinion.

About VT

-

Policies & Disclosures

-

Comment Policy

Due to the nature of uncensored content posted by VT's fully independent international writers, VT cannot guarantee absolute validity. All content is owned by the author exclusively. Expressed opinions are NOT necessarily the views of VT, other authors, affiliates, advertisers, sponsors, partners, or technicians. Some content may be satirical in nature. All images are the full responsibility of the article author and NOT VT.