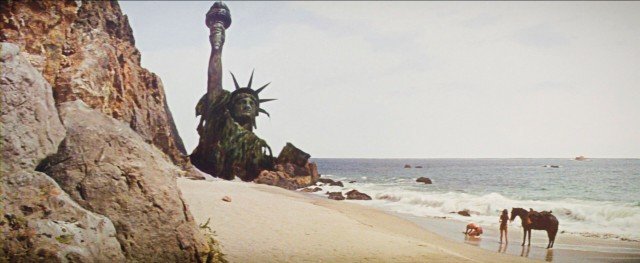 Jonathan Pollard still Serving Israeli Espionage
"The deterioration of every government begins with the decay of the principles on which it was founded."

— French political philosopher, C. L. De Montesquieu (1689-1755).
 _____________________________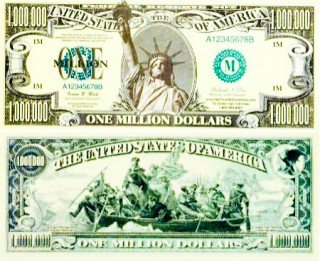 Jonathan Pollard continues to be "the gift that keeps on giving" to Israel's espionage efforts against the US.
Maybe when the Zionists gave his wife the $1 million reward, he promised to live long and keep on serving. After all, he did do his original spying for the money, with which his wife enjoyed shopping.
It was no surprise to see Netanyahu launch his diplomatic counterattack to kill the so-called peace talks with Palestinians with the usual smokescreen of "having no partner for peace." That PR spin has also been the gift that keeps on giving.
But Bibi used a double barrel shotgun this time. He reneged on the agreed prisoner release of the last batch of 26, a deal killer in itself. And he also played the often used new settlement construction permit card. The Zionists keep using the same old tactics to kill the peace talks that they have in the past simply because they have worked so well.
Despite John Kerry's trying to get out in front of the current failure by doing his take-a-way of how the US might back out of being a mediator if it became apparent no progress was being made, this did not faze Bibi at all.
A new twist was Kerry's adding this time that the US had other foreign policy concerns to address. But Kerry should know by now that the Zios could not care less about any other issues than their own.
Why should the Israeli's make peace unless they are literally forced to do so? Peace would expose them to a whole list of things they don't want. There would be less justification for maintaining US military support, both the kind that is above the table, and that which goes on underneath. That includes things like all the major Army Corps of Engineer's construction that has been done in Israel and buried in the Pentagon budget. The amounts are in the billions.
VT has written about how American taxpayers have had to shell out a huge amount for building a hardened  underground high command center for the Israelis to withstand for example, a retaliation strike from Iran after a pre-emptive one by Israel. How destabilizing is that? You increase the chances of Israel doing something crazy like that by lowering their risk? It is beyond stupid.
That is just one of many examples of how the US has undermined itself on being able to protect American national security by leaving the Israelis, one of our biggest threats, free to roam around like the proverbial bull in the China closet.

The highpoint so far has been the militant Likud faction's teaming up with treasonous American NeoCon elements in and out of Congress to replace Obama with Romney because the latter promised the Zios an American attack on Iran.
So, when Netanyahu kills the talks with his both barrels blast above, it came as no surprise to see him roll out his price for reentering the talks to be the release of Jonathan Pollard and having the PA rescind its applications for the expanded UN memberships.
Bibi knows this will never happen but it lets him claim that the other side, including America, refused to continue the talks. That most will not accept this as a justified and valid reason is of no concern to the Zios whatsoever. It never is. Why? Because they have won once again.
They have burned up the clock, gotten more assurances from General Casey to take care of Iran if needed down the road, and they expect no American cutbacks in support. They knew this going into the talks. So the blame is shared by the US continuing the charade by putting its compromised position with the Israelis on display once again.
So Bibi is actually having some fun now rubbing our faces in the humiliation. The demand for Pollard's release is a rallying cry for AIPAC to once again, like they do several times a year, show how many of our Congresscritter puppets they have on their string.
They do this with no fear of any official blow-back whatsoever. It is nothing more than Israel's bragging that "we still have you by the you know whats, and there is nothing you have ever been able to do about it."
One of the biggest ongoing scandals in America is the literal "stand down" we have on prosecuting Israeli espionage, and I am talking decades now. Our counter-intelligence people endure the humiliation of having our highest political leadership instructing them that it is not in our national security interests to publicly prosecute Israeli espionage because that would damage our relationship with this important ally. I will let that outrageous position sink with you for a few moments. You just can't make this stuff up!
So the FBI is tasked with what they refer to as "blocking" the Israelis as best they can. Only a country on its knees would have such a policy. We suffer this assault due to the massive political corruption, subversion and treason of a huge number of Americans with Congress being at the top of the list.
Because of the well-known "stand down" on prosecution, and the added layer of immunity that Congressmen have, most of the serious espionage is conducted with our top officials.
At the top of that pile are committee chairmen who have the highest security clearances, people for example, like John McCain and Robert Menendez. If the Zionists really wanted something badly they could just give them a call and request that they get it for them. It could be delivered to them right in their Congressional offices if they so wished. I will let you guess as to how many times this has happened.
There is a White House version of this sad saga. Israeli Intel operatives, like an AIPAC staff member, could just have an appointment with a National Security Council liaison person, pick up a batch of goodies ordered the week before, and then just walk right out the front door to their limousine.

That is how bad it really is. Many FBI people, some of our best and most experienced, have left the service at their earliest retirement option to escape the humiliation of having to work under such conditions.
Why has Pollard never been released? It really is just one reason. The American Intelligence community is still holding him as a form of protest against the never ending Israeli espionage that is allowed to go on.
Releasing Pollard is the one last degradation the community has not accepted, and the cards they hold are all the names of the high government officials who have and are working with Israeli intelligence. That list, and a lot more, could be put out if Pollard were to be let go. That is their poison pill, and to date it has worked.
There is an old American saying about '"the cure being worse than the illness." But in the Pollard and Israeli espionage fiasco, I come down squarely by asking those holding all the exposure files to just dump them all out so we can clean house of the traitors, press the reset button, and start all over. Nothing could be worse than continuing the current humiliation. Please do this for us, and for our country.
Editing: Erica P. Wissinger
____________________________
Jim W. Dean was an active editor on VT from 2010-2022.  He was involved in operations, development, and writing, plus an active schedule of TV and radio interviews.
ATTENTION READERS
We See The World From All Sides and Want YOU To Be Fully Informed
In fact, intentional disinformation is a disgraceful scourge in media today. So to assuage any possible errant incorrect information posted herein, we strongly encourage you to seek corroboration from other non-VT sources before forming educated opinion. In addition, to get a clear comprehension of VT's independent non-censored media, please read our
Policies and Disclosures
.
Due to the nature of uncensored content posted by VT's fully independent international writers, VT cannot guarantee absolute validity. All content is owned by the author exclusively. Expressed opinions are NOT necessarily the views of VT, other authors, affiliates, advertisers, sponsors, partners, or technicians. Some content may be satirical in nature. All images are the full responsibility of the article author and NOT VT.
About VT
-
Comment Policy