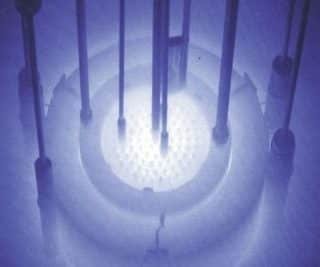 [ Editor's Note:  This phase of the talks has turned into a cliff hanger indeed, but I had enough this morning to go with this interim report without resorting to the all too often used internet "make believe analysis" in which VT readers have no interest.
There were two key clues, with the first one being that while Iran has been constantly beating the familiar drum on how all sanctions must be removed, there was a very important shift in the wording, and not a clerical error I assure you.
"We insist that the lifting of financial, bank and oil industry sanctions was the FIRST STEP, and a clear road map for lifting the rest  of the sanctions," says Iran's deputy Foreign Minister Araqchi. Some might not think that is a big deal, but it is. It shows the path they are taking to get around the "all or nothing" goal that had been previously set.
And second was this four point letter below from Chinese Foreign Minister Wang Yi. It takes the heat off Iran's having to make the deal with major concessions, because it so clearly points out that the P5+1 people are still competing to play the big cheese with Kerry on who the toughest negotiator was, and how they have to consolidate their position on each outstanding issue.
And while it may seem obvious that all parties have to make concessions to get a deal, the domestic political pressures on some parties could endanger the talks by someone trying to claim "I got over on the Iranians".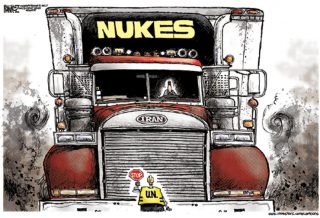 They all need to be able to claim that everyone is a winner, as that is the united front that is needed to beat Congress and Israel down into the ground like a golf tee after a badly hooked drive into the woods.
Wang Yi's note also discloses the pathway of extending some of the political final decisions over into the technical details time that remains before the July 1 deadline.
These include the issues of how compliance will be done, who will have authority to make a call on non-compliance, and what level of proof would be needed.

No final political agreement can really take place without a crystal clear roadmap on these last issues, because that would leave the door open for a new Republican president to interpret what non-compliance is on his or her own. Iran would be out of its mind to agree to such a "non-deal" after 18 months of work.
But we should know by the end of the day, as it seems they all have to move on to other things and have committed themselves to having a "letter agreement" out by today… Jim W. Dean ]
____________________________
– First published  … 
April 01,  2015

  –

The extended talks on the Iranian nuclear issue may wrap up on Wednesday, Iran's negotiators said. But Tehran insists the lifting of international sanctions was the first step in the deal currently being bargained in Switzerland.

"We insist that the lifting of financial, bank and oil industry sanctions was the first step and on a clear roadmap for lifting the rest of the sanction," Abbas Araqchi, Iranian deputy FM told the media.

The statement comes as hard negotiations on the Iranian nuclear controversy in Lausanne passed the Tuesday midnight deadline and continued. The foreign ministers of China, Russia and France left the country saying they would return if necessary.

French FM Laurent Fabius remarked that while the talks produced progress, it was not enough to reach a deal. German Chancellor Angela Merkel said a deal would only be possible once all points of disagreement are settled.

Iran and six world powers are negotiating a framework deal, which will hopefully lead to a final agreement by June. It would insure that Iran would not try to produce a nuclear weapon in exchange for the lifting of international sanctions. Tehran insists that it's not pursuing a nuclear capability, but some nations have accused it of having a clandestine military nuclear program.

As the talks passed the deadline on Tuesday, China warned that the parties must be willing to compromise to reach an agreement.

"In this final phase all parties must be prepared to meet each other halfway in order to reach an agreement. If the negotiations are stuck, all previous efforts will be wasted," Foreign Minister Wang Yi said in a statement after leaving Lausanne.

The most vocal opponent of the negotiations, Israeli Prime Minister Benjamin Netanyahu, said it was time for the international community to stand its ground and insist on a better deal.

"A better deal would significantly roll back Iran's nuclear infrastructure. A better deal would link the eventual lifting of the restrictions on Iran's nuclear program to a change in Iran's behavior," he said.

The Israeli government insists the lifting of sanctions would pave the way for Iran to acquire nuclear weapons and warned that it would not be bound by the deal, if it is reached in Switzerland.

The former head of Israel's Atomic Energy Commission told RT that while Netanyahu's unyielding position may be based on exaggerated fears, Tehran nevertheless gave cause for concern.

"The capacity of Iran to build a weapon is not known. The only tangible element is whether they have enough enriched uranium to build a bomb or – some worry – whether they in the future would have enough plutonium to build a bomb. But this is not enough," he told RT.

"Nobody knows exactly what happened after they decided in 2003 to stop all development of nuclear weapons and how much they would need to get back to the program," he said, adding that a robust IAEA inspection mechanism would help alleviate Israel's fears.

Jamal Abdi of the National Iranian-American Council told RT that he's "pretty confident we're going to see a deal" at the end of the current talks.

"I don't think the parties have got this far in order to see a collapse. I think that this is a moment for potential brinkmanship, attempts to get the best possible deal, the last mile of the race," he said.

Abdi believes that the signing of the deal may also lead to an improvement in relations between Iran and the US, which currently have no diplomatic ties.

"If we can fix the nuclear issue we might begin to turn the page and shift the paradigm, and see increased, positive opportunities for diplomacy between the US and Iran, and other states in the region," he stressed.
Jim W. Dean was an active editor on VT from 2010-2022.  He was involved in operations, development, and writing, plus an active schedule of TV and radio interviews.
ATTENTION READERS
Due to the nature of independent content, VT cannot guarantee content validity.
We ask you to
Read Our Content Policy
so a clear comprehension of VT's independent non-censored media is understood and given its proper place in the world of news, opinion and media.
All content is owned by author exclusively. Expressed opinions are NOT necessarily the views of VT, other authors, affiliates, advertisers, sponsors, partners or technicians. Some content may be satirical in nature. All images within are full responsibility of author and NOT VT.
About VT
-
Read Full Policy Notice
-
Comment Policy