…by Jonas E. Alexis
Andrew Pessin is a prolific writer and academic. He is the author of popular books such as Uncommon Sense: The Strangest Ideas from the Smartest Philosophers, The Modern Scholar: Philosophy of Mind, The 60-Second Philosopher: Expand Your Mind on a Minute or So a Day!, etc. Pessin has even co-authored a philosophy textbook entitled, The Study of Philosophy.
Yet instead of sticking with philosophy and rational discourse, Pessin started twerking around the Zionist world last year. This meant that he had to leave logic and moral reasoning behind and quickly commit intellectual and moral suicide. If you doubt this, listen to Pessin's own words, which he put on display last August:
"I'm sure someone could make a cartoon of this, but one image which essentializes the current situation in Gaza might be this. You've got a rabid pit bull chained in a cage, regularly making mass effort to escape. The owner, naturally, keeps the think in the cage, but being kind-hearted or something regularly feeds it, waters it, takes care of its health needs, etc.
"But the liberal hearted world is outraged at the cruelty of keeping it in the cage, keeps pressuring the owner to let it out. Every so often the man relents under pressure, opens the cage a crack, and the pit bull comes roaring bounding out, snarling, going for the throat.
"A short battle ensues, the pit bull gets put back in…and almost immediately liberal world pressure starts complaining about the cruelty to animals and insisting he open the cage…
"Gaza is in a cage because of its repeated effort to destroy Israel and Jews. The blockade is not the cause of the current conflict. It is the RESULT of the conflict and cannot retroactively become the cause…
"Anyone who fails to recognize that clear and obvious fact is demanding the release of a rabid pit bull. You may call for this release because you are yourself a rabid pit bull protesting your co-specimen's detention, or because you are a well-meaning liberal hearted animal rights person. But you are demanding the same thing."
Did you get that? If you are a civilian living in Gaza, you are a bull. If you are an outsider voicing your concerns and saying that the Israeli regime ought not to exterminate decent people, then you are also a bull. Isn't Pessin implicitly articulating the words of the late Rabbi Ovadia Yosef? Aren't both individuals inexorably coming to the same conclusion here?
Furthermore, Isn't that racism? Citing only a small portion of Pessin's statements, Jewish Neocon Daniel Greenfield of the flagship FrontPage Magazine writes that Pessin "was about as far from a bigot as any human being could get."[1]
If Pessin is not a bigot, then bigotry does not exist. Furthermore, if the philosophy professor is not a racist, then anti-Semitism does not exist either. Put simply, both Pessin and Greenfield end up strengthening the case for anti-Jewish reactions.
---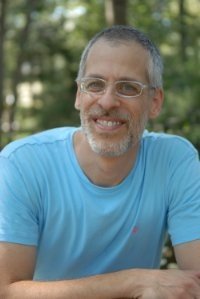 Now here is the puzzling question: Did Pessin's statements reach the New York Times, the Washington Post, CNN, Fox News, MSNBC, and other Zionist outlets? Didn't they deify Rachel Beyda and hence declare that anti-Semitism or bias on college campuses is on the rise?[2] Didn't they fire Steven Salaita for criticizing the Israeli regime? Didn't they fire Denis Rancourt for the challenging the Zionist regime?
Once again, the Zionist point here is quite clear: you can keep your job if you expand and expound on Talmudic racism on college campuses, but you will lose your livelihood if you use the same standard to challenge the powers that be.
What we are seeing here is the clear double standard that exists in the Zionist camp. This double standard can be found across the Zionist spectrum. John Bolton and John McCain for example can sing Zionist songs such as "bomb, bomb, bomb, bomb Iran" with no consequences.[3] They can even defend this really dumb position with no serious challenge from their Zionist and so-call Republican puppets.
Let us suppose that one Iranian official starts singing, "Bomb, bomb, bomb, bomb Israel or the United States." What would McCain and Bolton say? Would they say, "Oh my, what a lovely song"?
People like McCain are so duped that they are willing to do virtually everything that the Israeli regime asks them to do. Congress is a classic example. It has been widely reported that the Mossad has spied on the U.S.-Iranian talks. How did Congress respond?
In the words of journalist Tim Mak, Congress said "no problem…It's just part of the game." Senator Tim Kaine of Virginia declared,
"I don't look at Israel or any nation directly affected by the Iranian program wanting deeply to know what's going on in the negotiations—I just don't look at that as spying. Their deep existential interest in such a deal, that they would try to figure out anything that they could, that they would have an opinion on it… I don't find any of that that controversial."[4]
Not controversial? Then why did those jokers want Edward Snowden's head on a silver platter when he spied on them and revealed that they have a dark vision of the world? Why did Snowden have to be a fugitive? Why is spying not spying when the Israeli regime or the Zionist mafia is doing it?
McCain is so out of touch with reality that he has even advanced the notion that Israel has "to go rogue" in order to essentially wipe Iran off map.[5] McCain and Bolton obviously got that idea from Jewish Neocons such as Joshua Muravchik, who advocated that a war with Iran is actually the best option on the table.[6] In fact, Bill Kristol made it clear that "Republican primary voters are at least as hawkish as the Israeli public."[7]
---
Neoconservative noisemaker Ann Coulter writes that "If Democrats had any brains, they'd be Republicans." To borrow that same thesis, one can say that if Zionist puppets like McCain and Bolton and Coulter had any brains, they'd flee the Zionist kingdom in a second.
Coulter has repeatedly said that domestic policy under the Obama administration has been a disaster, and one should probably accept the proposition.
But Coulter and her Zionist saps need to answer this question concisely: which actually costs more, perpetual wars in the Middle East or the Obamacare? Coulter has recently accepted an article written by Doug Graham entitled, "Obamacare Killed My Sister."
Point well taken. Now let us talk about how Bush and other Zionist cells in the Republican Party killed decent Americans in Iraq, Afghanistan, Syria, and Libya. Will Coulter pick up a serious scholarly study on this?
One needn't be a mathematician or statistician to figure this out. All Coulter needs to do is look at the data which have been provided by a wide variety of sources.  Once she has completed her homework, then we will be able to talk about health care and other issues.
Let us help her a bit here. It has been reported that the Pentagon has lost track of $45 billion! I can assure you, that $45 billion could have taken care of Doug Graham's sister.
Moreover, Coulter needs to realize that due to perpetual wars, over 6,000 people lost their lives in Iraq just last month alone![8] Imagine if ten Israelis lost their lives due to the conflict in the Middle East. Wouldn't the Zionist media mobilize and manipulate the American people once again? Would not CNN, MSNBC, Fox News, the New York Times, the Washington Post, repeat the incident ad absurdum? And how many Americans actually know that at least 6,000 people have lost tehir previous lives in Iraq last month?
Take a survey and start asking your neighbors and friends and acquaintances. The answer may surprise you. (My historian friend and colleague, who is a proto-Zionist, has no clue either.)
Now listen to David Horowitz's new claptrap:
"Today we are witnessing a resurgence of global Jew hatred not seen since the 1930s when Hitler was laying plans for the 'Final Solution' — the physical extermination of European Jewry. In the Middle East, Hitler-admiring leaders in Iran and parties such as Hamas and the Muslim Brotherhood are openly planning to finish the job Hitler started.
"And in America, on campuses across the country, student groups explicitly echo the poisonous messages of these Jew-hating parties that hold events calling for the destruction of the Jewish state — the unmistakable meaning of their signature chant, 'From the river to the sea, Palestine will be free,' because the river is the eastern boundary of Israel and the sea its western boundary.
"These campus-approved organizations — most prominently Students for Justice in Palestine — engage in rhetoric and activities that clearly fall under the definition of anti-Semitism used by the U.S. government."[9]
People like Horowitz simply cannot write two or three paragraphs without positing one bold lie. You know, anti-Semitism is so ingrained in the Goyim that they have nothing else to do but to hate Jews. Jewish writer Bernard Lazare, however, did not and could not accept that essentially Talmudic concept:
"If this hostility, this repugnance had been shown towards the Jews at one time or in one country only, it would be easy to account for the local causes of this sentiment. But this race has been the object of hatred with all the nations amidst whom it ever settled.
"Inasmuch as the enemies of the Jews belonged to diverse races; as they dwelled far apart from one another, were ruled by different laws and governed by opposite principles; as they had not the same customs and differed in spirit from one another, so that they could not possibly judge alike of any subject, it must needs be that the general causes of anti-Semitism have always resided in Israel itself, and not in those who antagonized it."[10]
As we have argued in numerous articles, the cause of "anti-Semitism" or anti-Jewish reactions is Jewish behavior, which has taken much of the West on a path that leads to destruction. Goyim such as McCain, Coulter, Bolton, Sean Hannity, John Boehner, George W. Bush, Condoleezza Rice, have all gotten rich and powerful because of that behavior. That is why they will die defending it, cherishing it, and adoring it.
As Gordon Duff has recently put it on a slightly different context, "Israel's American spy network, elected members of the American senate, grown fat on cash from Afghan poppies and the whorehouses of Macao, are the real source of the leaks intended to sabotage talks and push the world to the brink of war."
This is another one reason why people like Cheney cannot stop justifying mass extermination. As Paul Craig Roberts has recently put it,
"Cheney and the neocons continue to justify the genocide and the illegal torture regime that they created in order to produce fake 'terrorists' as a justification for their war crimes.
"The Western media, especially the New York Times, is also complicit in the Iraqi Genocide as are the insouciant Western peoples themselves who stood by cheering while millions of people were destroyed on the basis of a blatant and transparent lie…
Look at the Republicans in Congress and in state governments… They worship Israel and Israel's destruction of the Palestinians and the ongoing theft of the Palestinians' country, a 60-year old activity. Just look at the map of shrinking Palestine. More is stolen each day."
---
[1] Daniel Greenfield, "Criticizing Hamas: The Newest Campus Hate Crime," FrontPageMag.com, March 30, 2015.
[2] Adam Nagourney, "In U.C.L.A. Debate Over Jewish Student, Echoes on Campus of Old Biases," NY Times, March 5, 2015; Jeffrey Salkin, "7 ways universities can begin to challenge anti-Semitism on campus," Washington Post, February 27, 2015; "Anti-Israel Rhetoric Anti-Jewish," Washington Times, March 19, 2015.
[3] John R. Bolton, "To Stop Iran's Bomb, Bomb Iran," NY Times, March 26, 2015.
[4] Quoted in Tim Mak, "Congress Totally Cool With Israel Spying on U.S. Officials Negotiating With Iran," Daily Beast, March 24, 2015.
[5] Jon Rainwater, "McCain Joins Bolton, Invites Israel to Bomb Iran," Huffington Post, March 31, 2015.
[6] Philip Giraldi, "The Neoconservative Cursus Honorum," American Conservative, March 24, 2015.
[7] Quoted in ibid.
[8] Margaret Griffis, "Over 6,000 Killed during March in Iraq; 94 More Killed on Wednesday," Antiwar.com, April 1, 2015.
[9] David Horowitz, "Reasons for Targeting Students for Justice in Palestine," FrontPageMag.com, April 2, 2015.
[10] Bernard Lazare, Anti-Semitism: Its History and Causes (New York: Cosimo, 2005), 8.
Jonas E. Alexis has degrees in mathematics and philosophy. He studied education at the graduate level. His main interests include U.S. foreign policy, the history of the Israel/Palestine conflict, and the history of ideas. He is the author of the new book Zionism vs. the West: How Talmudic Ideology is Undermining Western Culture. He teaches mathematics in South Korea.
ATTENTION READERS
We See The World From All Sides and Want YOU To Be Fully Informed
In fact, intentional disinformation is a disgraceful scourge in media today. So to assuage any possible errant incorrect information posted herein, we strongly encourage you to seek corroboration from other non-VT sources before forming an educated opinion.
About VT
-
Policies & Disclosures
-
Comment Policy
Due to the nature of uncensored content posted by VT's fully independent international writers, VT cannot guarantee absolute validity. All content is owned by the author exclusively. Expressed opinions are NOT necessarily the views of VT, other authors, affiliates, advertisers, sponsors, partners, or technicians. Some content may be satirical in nature. All images are the full responsibility of the article author and NOT VT.