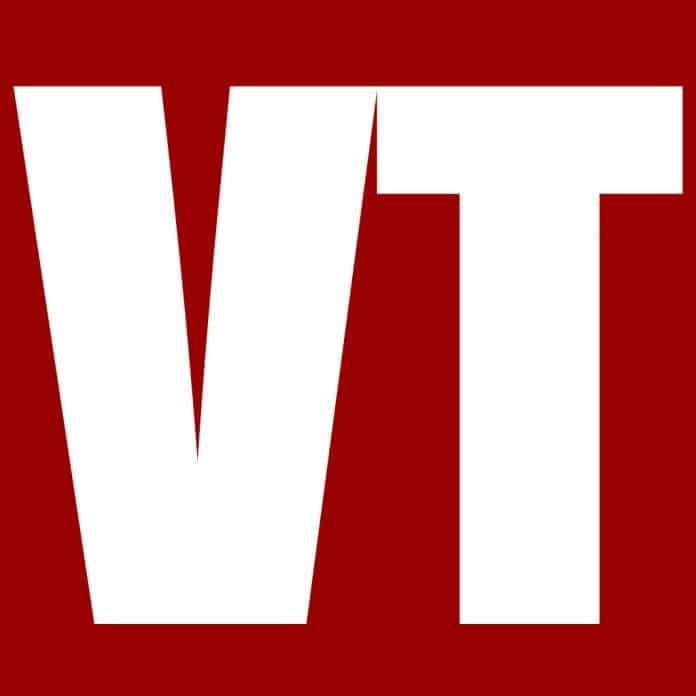 by Jim W. Dean, VT Editor, and the Habilian Association, Families of Iranian Terror Victims
[ Editors Note – The submission date for papers on terrorism ends on June 30th. You can review the details for submission at this link. Gordon and I have been invited to submit and hope to both be attending on August 30.
VT is a sponsor of this event to help put the spotlight on the injustice done to us all by the continuation of the state-sponsored terrorism that has been successful in perverting diplomatic immunity to avoid prosecution… so far. But that is a subject for another day.
The world's human rights organizations and media have censored the story of Iran's 17,000 terror victims, mainly because 12,000 of them were murdered by MEK-MKO — the group supported by the US and Israel in the well-known "destabilization campaign".
Extrapolating that number onto the US population would generate about 70,000 dead, far more than our KIAs in Vietnam, but where our soldiers had weapons to fight back with.
The decades of censorship on this slaughter of Iranians was done to avoid interfering with the West's psychological operation of tainting Iran as a state sponsor of terror, when a number of Western governments had been doing it to them.
The US and Israel have had a long history of state-sponsored terror, and are supporting brigades of terrorists in Syria and other countries while claiming to be fighting terrorism. This shameful campaign smears the memory of our Founding Fathers, who are rolling over in their graves at what has been done in America's name.
The biggest attack in Iran came on August 30th, 1981 — 20 years before America's 9-11 — where a bombing at Prime Minister Bahonar's office was followed by another at the Islamic Republican Party headquarters.

The dead included the head of Iran's judiciary and over 70 members of the parliament and leading officials. I have not met anyone in the US that has ever heard anything about this.
We hope to see the Iran nuclear weapons hoax laid to rest with the successful conclusion of the talks this month.
Our readers know we have previously exposed the fraudulent charges, in large degree to the credit of our nuclear expert Clinton Bastin.
He was Marine officer and 40-year employee of the Atomic Energy Commission and the Dept. of Energy, who briefed us on the details of what a scam it was before he passed away in 2014.
Some say that you cannot undo the past, but I disagree. We can undo the lies that were told and release both the past and contemporary victims of those assaults.
We can also condemn the real terrorists and their supporters as a way of sending a message to those now involved in such things because their day will come when they will be judged for their murders… Jim W. Dean ]
______________________
Shias and Sunnis Unite against Terrorism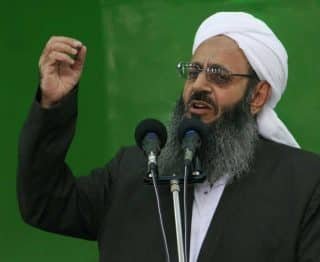 A leading Iranian Sunni religious leader described terrorism as a nasty phenomenon in the region and called on Muslims to strengthen their unity to fight against terrorism.
"World powers say they are against terrorism, but they may use this phenomenon for their own interests," Molavi Abdul-Hamid said in an interview with the correspondent of the International Congress of 17000 Iranian Terror Victims.
"But it is obvious that they have fought against the effect rather than the cause of terrorism, and dealing with the effect is futile while the cause is out there," he added.
Friday prayer leader in the Iranian southeastern city of Zahedan said if someone intends to fight against a phenomenon should first identify the causes of that phenomenon and then deal with those causes, but the world powers have ignored the causes.
"As in Palestine," he added, "the world powers have given the cold shoulder to the Palestinians' demands and their decades-long uprisings, and their basic rights are now denied."
"Bullying, repression, hypocrisy, illiteracy, cultural and financial poverty are the causes which make a fanatic society and terrorism," Abdul-Hamid added. "If the US and its allies do not heed these factors, they'll not succeed. They will not succeed until they find the causes."
He went on to stress that Iran plays an effective role in the fight against terrorism.
Molavi Abdul-Hamid said terrorism knows no religion and sect and it engulfs all communities and ethnic groups, adding that "Shia and Sunnis can gang up on terrorism using their commonalities."
He finally referred to the Second International Congress of 17000 Iranian Terror Victims and said it will be a good conference if it focuses on the facts not on political issues and tries to identify the real roots of terror so that it can provide the world and the global community with the right solution.
_________________
The Victims
Martyr Khezrollah Akbar-Zadeh
Name: Khezrollah Akbarzadeh
Date of Birth: 1967
Place of Birth: Kamangar Kola
Date of Martyrdom: January 13, 1982
Place of Martyrdom: Amol
Khezrollah Akbarzadeh was born in 1967 in Kamangar Kola in northern Mazandaran province on the family farm. He went to school at the age of 7 and learned Quran at an early age.
He spent his primary school years in his birthplace. He was hindered from going to school and continuing his studies due to his family's poor financial condition.
Khezrollah Akbarzadeh has played a part in the toppling of Pahlavi Regime and the victory of Islamic Revolution in 1979.
Akbarzadeh who was just 15 years old, was killed during the Amol clashes between people and terrorist groups who attacked to take the control of the city.
Jim W. Dean was an active editor on VT from 2010-2022.  He was involved in operations, development, and writing, plus an active schedule of TV and radio interviews.
ATTENTION READERS
Due to the nature of independent content, VT cannot guarantee content validity.
We ask you to
Read Our Content Policy
so a clear comprehension of VT's independent non-censored media is understood and given its proper place in the world of news, opinion and media.
All content is owned by author exclusively. Expressed opinions are NOT necessarily the views of VT, other authors, affiliates, advertisers, sponsors, partners or technicians. Some content may be satirical in nature. All images within are full responsibility of author and NOT VT.
About VT
-
Read Full Policy Notice
-
Comment Policy