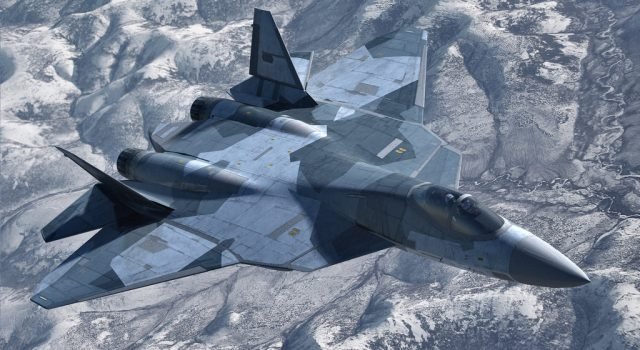 from Russia Today, Moscow
[ Editors Note: NATO seems to have jumped into the manure business with both feet as press conferences seem to have become a standard appointment for making deliveries.
It is using the age old PR tactic of always accusing your opponent of doing the nasty thing you are doing, so when they respond with "YOU are doing it" the public will read that as a weak comeback.
The golden rule here is you have won half the battle simply by putting your opponent on the defensive, and of course lying to do this is fair game. Lost in all this is subversion of Western democracies as the public is literally treated as the enemy in these charades because these lies are meant for them also, but for a different reason.
Those liars sworn to defend us treat us with utter contempt, by using any scam they can dream up to herd us into the support cattle yard pens they have chosen for us to be in to support what we know now is an aggressive first strike foreign policy by putting the aggression tag on the Russians.
NATO Secretary-General Jens Stoltenberg gave a press conference doing just this, condemning Russian sabre rattling for their announcement of their modernized ABMs coming online soon.
The huge lie here is that NATO has known that after years of low military spending and the Western real New Cold War moves toward the Russian border, the Russians had to divert domestic infrastructure investment into a five year modernization of its military.
Mind you, it is not Russia and China that officially have military first strike doctrine. It is the US, and by derivation NATO, something that Stoltenberg never mentions in any of his threat analysis discussion.
So we are seeing what VT has predicted all along, that as the targets of Western aggression responded with increased defense spending to defend themselves to able to retaliate to a first strike, a deterrent, the manure trucks are sent out to dump on the Western publics that this reasonable response to what we are doing is proof of their claims of aggressive intent themselves.
Dear Mr. Stolenberg and Pentagon liars, you have failed in your attempt to manipulate us, and lost our respect in the process. We now consider you security threats, as you don't even attempt to make a case of defending us from real threats.
So that means if you are not really representing us, you must be representing someone else. That will be an article for another day. But shame on you both today. Read below how a statesman with some class responds to some cheap propaganda as you have been dishing out… Jim W. Dean ]
_____________________________
– First published  …  June 16, 2015 –
If NATO threatens Russia's territories Moscow will respond to the threat accordingly, said President Vladimir Putin. This comes after he announced Russia's strategic forces will be getting over 40 new intercontinental ballistic missiles in 2015.
"If someone threatens our territories, it means that we will have to aim our armed forces accordingly at the territories from where the threat is coming. How else could it be? It is NATO that approaching our borders, it's not like we are moving anywhere," Putin said speaking at a joint media conference with Finland's President Sauli Niinisto in Moscow on Tuesday.
He said at the moment he sees no threat in the alliance's activities, since the missile defense system wide deployment is a bigger threat.
"I'd refrain from whipping up emotions. Of course, we will analyze everything but so far I see nothing that might prompt us to [take responsive measures]," he said. "What worries us more is the anti-missile defense system that is being deployed – that is a significant thing of strategic importance."
The comments come after The New York Times ran a piece Saturday, which said the Pentagon could store "battle tanks, infantry fighting vehicles and other heavy weapons for as many as 5,000 American troops in several Baltic and Eastern European countries."
Day later, Poland and Lithuania revealed on-going talks with Washington to host US military equipment warehouses. This prompted a harsh reaction from Moscow; Russia warned that it has no binding obligations limiting its armed forces in its Western region.
"Russia will have no other choice but to boost its military potential along its western borders," General Yury Yakubov, a senior Defense Ministry official told Interfax Monday. He added that a military buildup would affect tactical groupings in the Belarus and Kaliningrad region.
On Tuesday morning Putin stated that in 2015 Russia's strategic forces will be getting over 40 new intercontinental ballistic missiles (ICBMs).
In response to all these statements, NATO Secretary General Jens Stoltenberg accused Russia of "saber-rattling."
"This nuclear sabre-rattling of Russia is unjustified. It's destabilizing and it's dangerous. This is something which we are addressing, and it's also one of the reasons we are now increasing the readiness and preparedness of our forces," Stoltenberg said during a news briefing in Brussels on Tuesday.
He added that NATO is making sure it "provides the terms of protection of all allies against the enemy."
NATO forces are currently holding military exercises in Poland codenamed Noble Jump. Their aim, according to Stoltenberg's interview to the Polish Press Agency, is to show that the Alliance can quickly deploy its forces to any of the member countries.
The drills involve about 2,000 soldiers and some 500 pieces of hardware, including tanks, jets and helicopters. The scenario is based on a hypothetical conflict with several countries taking part. It is the first official exercise of the NATO 'Spearhead' force established in Europe to counter what Alliance commanders have repeatedly dubbed 'Russian aggression'.
Washington also made a statement following Vladimir Putin's announcement about additional ICBMs.
"It does concern me," State Secretary John Kerry said, answering a reporter's question at a briefing. "Nobody should hear that kind of announcement from the leader of a powerful country and not be concerned about what the implications are." 'US, EU fails to put enough pressure on Donbass, primarily it's the responsibility of Kiev authorities."
Putin made the fresh statements at a media press conference with Finland's President Sauli Niinisto in Moscow on Tuesday evening. Besides NATO, the two leaders talked much about the on-going crisis in Ukraine and Russia's role in its resolution.
Putin said Moscow considers the Minsk ceasefire agreement to be 'fair and balanced' and criticized the US and EU for failing to make enough effort to pressure Kiev.
"We consider [the Minsk] agreements to be fair and balanced and we are exerting the possible pressure on one of the sides of the conflict – on the unrecognized Donetsk and Lugansk republics," Putin said The eastern Ukrainian republics are ready to hold talks on all points of the Minsk agreement, he said.
Putin noted that "none of the points of the [Minsk deal] are sole responsibility of Donbass, primarily it's the responsibility of Kiev authorities."
He also criticized the EU and the US leaders for failing to exercise "enough pressure on Kiev authorities" in the implementation of the ceasefire agreement. There is "no alternative" to the Minsk deal and "as hard as it may be we should follow this path," he said.
The sides of the conflict "should sit down for direct talks" as there is "no other way," he added. Niinisto, in his turn, said that Moscow and Helsinki were actively participating in the OSCE work and pledged that the work would continue.
"At present, everybody should exert maximum efforts to restore peace in Ukraine and remove the current strains that are present in Russia's relations with the West," he said.
Jim W. Dean was an active editor on VT from 2010-2022.  He was involved in operations, development, and writing, plus an active schedule of TV and radio interviews.
ATTENTION READERS
Due to the nature of independent content, VT cannot guarantee content validity.
We ask you to
Read Our Content Policy
so a clear comprehension of VT's independent non-censored media is understood and given its proper place in the world of news, opinion and media.
All content is owned by author exclusively. Expressed opinions are NOT necessarily the views of VT, other authors, affiliates, advertisers, sponsors, partners or technicians. Some content may be satirical in nature. All images within are full responsibility of author and NOT VT.
About VT
-
Read Full Policy Notice
-
Comment Policy