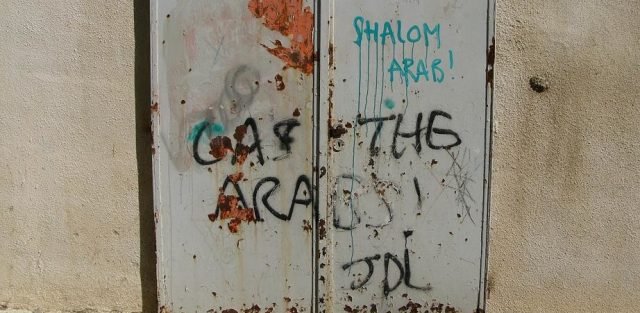 … from  Press TV,  Tehran
[ Editor's Note:  We are only seeing this pretend-a-grief over the latest Israeli settler terror victims because it was a firebombing and a baby was killed. Until the War of Terror took over, Israeli police and soldiers were the biggest child-killers in the Western world, and it was not a PR problem for them whatsoever, compliments of the corporate media giving them a free pass on it.
I always win my short debates on this topic with one or two sentences, often questions. "If Jews were being attacked at this level in any country in the world, international Jewry would be going to war to stop it. But when they dish it out, there is almost complete silence. How does this make Jews look in the public eye?" That is usually the end of the conversation.
So now we have the big show of outpouring by Israeli officials that these attacks must end, but already those initially arrested have been released. You see photos of these guys being arrested where they are all smiles. They know it is all for show, and they will be given a banquet when they are released.
Will this change Israeli policy when the settlers are staunch supporters of the Likuds in a politically-divided Israel, where coalitions always have to be formed to govern? Of course it won't. But it is just as knee-pad bad here. At the Republican "grovel fest" debate, business executive Carly Fiorina took the pole position on AIPAC fanny-kissing by stating the first thing she would do when she became president was to call Bibi Netanyahu.
And I doubt the call would be to warn him she was going to begin rolling up Israeli espionage operations here, starting on Capitol Hill. Can you feel any change there with Fiorina and Trump being the "change" candidates". Trump is laying low on it so far, but he is a bomb-Iran guy, too. So we have an American political class hardwired to chickenhawk policy that is so scary I would classify it as a national security risk, and debate that anywhere.
Even on a good day we back Obama on the Iran progress, as he charges ahead on Syria and Donbass as part of the special interests' desire to encircle Eurasia to protect us from being invaded by their secret flying saucers. We are reduced to trying to choose whom the least dangerous would be among all the marked cards… Jim W. Dean ]
____________________________
–  First published  …  August 10,  2015  –
The Israeli regime's illegal settlers have committed 11,000 assaults against Palestinian residents and their properties across the occupied West Bank since January 2015, the Arab League says.
In a Sunday statement, the Arab body's secretariat further underlined that the number of attempts by the Israeli settlers to force their way into East Jerusalem's al-Aqsa Mosque compound have surged significantly within the same period, the Middle East Monitor reported Monday.
The Arab League further blamed the Israeli authorities for "providing funds to settlers and extremists to continue their assaults against al-Aqsa Mosque and Jerusalem."
The Israeli violations "run counter to the UN Charter, international law, and international legitimacy resolutions," added the organization, which also blamed the Tel Aviv regime for "the crimes committed by extremist settlers."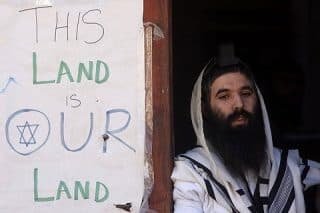 On Sunday, settlers hoisted the flag of the Israeli regime outside the gates of the compound in East al-Quds (Jerusalem), which was captured and annexed by the Israeli occupying forces in 1967.
The statement was released a week after a Palestinian toddler was burnt to death in an arson by Israeli settlers near the West Bank city of Nablus. The child's father also succumbed to his injuries days later.
The league also urged the UN Security Council and signatories of the UN Charter and Geneva Accords to intervene in the case in a bid to halt the persisting assaults carried out by the settlers.
In recent months, groups of radical settlers – often accompanied by Israeli military forces – have repeatedly forced their way into the al-Aqsa complex. The recurrent violations have enraged Palestinian Muslims and occasionally led to violent confrontations between the local Palestinians and the occupying settlers.
Meanwhile, a United Nations human rights committee concluded its annual evaluation of the situation impacting millions of people living in the occupied Palestinian territories, pointing to the Israeli regime's settlement expansion policy as the key factor in the surging violence in the area.
In a Monday press release, the UN Special Committee, tasked with investigations into Israeli practices affecting the human rights of the Palestinians, stated that a series of meetings with civil society groups and Palestinian authorities had revealed that "root cause" of the surging violence in the territories is "the continuing policy of settlement expansion and the climate of impunity relating to the activities of the [Israeli] settlers."
The press release went on to underline that over the past weeks tensions between the Israeli settlers and native Palestinians in the occupied territories have been further inflamed after a rash of fatal incidents involving the two sides.
It then cited the most recent case of the baby killing by the settlers in the West Bank village of Duma, "where suspected Israeli assailants fire-bombed a Palestinian home, instantly killing an 18-month-old toddler and seriously injuring his father, who later died of his wounds on August 8. The child's mother also sustained severe injuries and remains in a critical condition.
More than half a million Israelis live in over 120 illegal settlements built since Israel's occupation of the Palestinian territories of the West Bank and East al-Quds in 1967.
The settlers, mostly armed, regularly attack Palestinian villages and farms and set fire to their mosques, olive groves, and other properties.
_________________________
Author Details
Jim W. Dean is Managing Editor of Veterans Today involved in operations, development, and writing, plus an active schedule of TV and radio interviews. He broke into television work doing Atlanta Public TV programs for variety of American heritage, historical,military, veterans and Intel topics and organizations since 2000. Jim's only film appearance was in the PBS Looking for Lincoln documentary with Prof. Henry Lewis Gates, and he has guest lectured at the Army Command and General Staff School at Fort Gordon, GA.
He is working to find time now to database his extensive video archive of Americana and interviews filmed during his public TV days so individual topic segments can be key word searched to quickly use in future multi-media projects.
Read Full Complete Bio >>>
Jim's Latest Posts
ATTENTION READERS
Due to the nature of independent content, VT cannot guarantee content validity.
We ask you to
Read Our Content Policy
so a clear comprehension of VT's independent non-censored media is understood and given its proper place in the world of news, opinion and media.
All content is owned by author exclusively. Expressed opinions are NOT necessarily the views of VT, other authors, affiliates, advertisers, sponsors, partners or technicians. Some content may be satirical in nature. All images within are full responsibility of author and NOT VT.
About VT
-
Read Full Policy Notice
-
Comment Policy