… by  Sputnik News,  Moscow
[ Editor's Notes:  This line was a shocker: "We have the technology," Admiral Bill Gortney told Breaking Defense. "The technologies are probably all out there. It's getting it aligned."
Not getting technologies aligned yet, Bill, for an integrated missile defense plan? Are you kidding me? Does your calendar have a 2015 date on it? This smells like a spoof response, as radar spoofing has been around for quite a while.
Gordon mentioned this in regard to MH-17, as we found military planes with no ID were in the air from a Romanian base and coming up from Georgia. They seemed to be a bit coincidental.
With the US official defense policy since the Clinton days being "we can and will use a first strike for any dang reason we choose", I can't think of anything else that would have kicked off a Manhattan Project-sized effort from those in the cross hairs to create a new generation of defensive and offensive weapons taking us back to MAD (mutually assured destruction). Do you feel any increased security there? I sure as hell don't.
With everything computer-controlled now, what we hear very little of is wrecking those systems as part of an attack to guarantee a knockout blow and a submissive adversary after learning that most of their stuff does not work anymore. But the wild card there is that is a game more than one can play.
Even testing such systems is a security risk, as their effectiveness can be learned via intercepts and then countermeasures designed, which puts you in an endless cat and mouse game where one miscalculation (can you say George Bush-43?) can create a disaster… Jim W. Dean ]
______________________________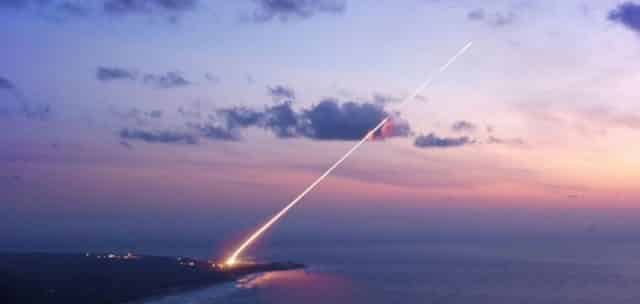 –  First published  …  August 15,  2015  –
To accomplish this, the military mimicked a series of offensive jamming attacks to test the readiness of the defense system. Evidently, those networks need a lot of improvement, as the results of the exercise produced nearly 70 terabytes of data, roughly twice the size of Wikipedia.
But the prime reason for the drills is concern that Russian and Chinese technology is too advanced for the US military to confront. According to Brig. Gen. Neil Thurgood, the Army's Program Executive Officer (PEO) for Missiles & Space, America's principal foes have developed advanced digital jamming far beyond old-school analog technology.
That advanced tech is not only capable of blocking missile defense radars from intercepting incoming signals, but can also fool the defenses with a false radar pulse.
Essentially, Russian and Chinese jammers can trick US missile defense networks into firing at empty sky.
To improve those defenses, the Army is hoping to streamline its computer networks.  Testing the Integrated Air & Missile Defense Battle Command System, the exercise at White Sands experimented with combining multiple radars into one, fluid, detection apparatus.
"Today, we don't hook all those together. We don't see one single air picture, one composite track for one target," Thurgood told Breaking Defense. "[But in the exercise] we had the Patriot weapon platform, the Sentinel [radar], the Avenger weapon platform, all linked to IBCS, all making the composite track, one track from all the sensors, and we practiced engagements…"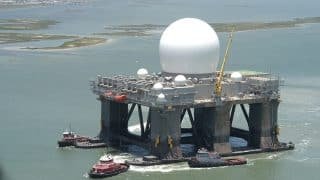 By relying on multiple radar platforms, it will prove more difficult to fool any one installation. Of course, even with new ideas for improvement, it could still take over a year to fully analyze the results of the exercise, and even longer to implement any corrections.
This isn't the first sign that Western missile defense systems need drastic overhauls. On Wednesday, the head of the North American Aerospace Defense (NORAD) announced that the organizations missile defense program "will not work" against an enemy attack.
While NORAD's concerns don't involve radar jamming, specifically, it is adopting a similar strategy to fix its flaws. By developing a global network capable of quickly transmitting targeting data, the defense organization hopes to improve its response time.
"We have the technology," Admiral Bill Gortney told Breaking Defense. "The technologies are probably all out there. It's getting it aligned."
_________________________
Author Details
Jim W. Dean is Managing Editor of Veterans Today involved in operations, development, and writing, plus an active schedule of TV and radio interviews. He broke into television work doing Atlanta Public TV programs for variety of American heritage, historical,military, veterans and Intel topics and organizations since 2000. Jim's only film appearance was in the PBS Looking for Lincoln documentary with Prof. Henry Lewis Gates, and he has guest lectured at the Army Command and General Staff School at Fort Gordon, GA.
He is working to find time now to database his extensive video archive of Americana and interviews filmed during his public TV days so individual topic segments can be key word searched to quickly use in future multi-media projects.
Read Full Complete Bio >>>
Jim's Latest Posts
ATTENTION READERS
Due to the nature of independent content, VT cannot guarantee content validity.
We ask you to
Read Our Content Policy
so a clear comprehension of VT's independent non-censored media is understood and given its proper place in the world of news, opinion and media.
All content is owned by author exclusively. Expressed opinions are NOT necessarily the views of VT, other authors, affiliates, advertisers, sponsors, partners or technicians. Some content may be satirical in nature. All images within are full responsibility of author and NOT VT.
About VT
-
Read Full Policy Notice
-
Comment Policy