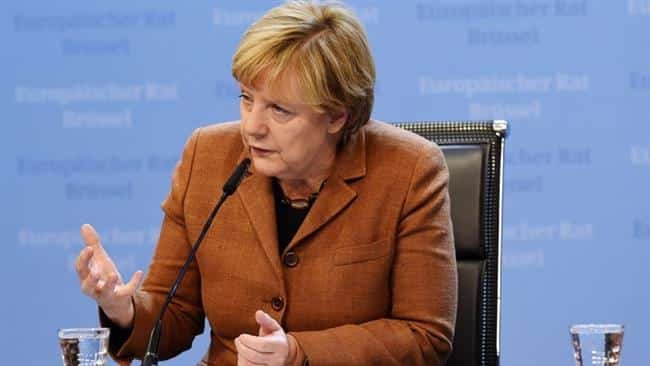 … from  Press TV,  Tehran
[ Editor's Note: While we were in Syria, we predicted a major shift away from US intransigence on resolving the Syrian war via its dual policy of pretending to fight ISIS while fighting the Syrian army that was doing all the ground work on ISIS. It is now all coming true, almost as if on command.
Military experts not on the payroll of the dead-end policy could easily see the ripple effects of the Syrian war instability spreading over the region and into Europe, but not into the US. The EU has finally acknowledged a conflict in foreign policy interests with the US and Britain.
The shoe also dropped on the EU ending data sharing with the US, due to the NSA data-mining everything, despite claims from the major internet platforms that they don't allow the NSA back door access.
But many in the Intel business view the NSA as silent partners with all of them, including Google, as leaving all of that data in private company hands for their use only would be incomprehensible .
Although the EU sanctions were renewed against Russia, things might take a different turn on the next renewal, as the US State Department fantasy of isolating Russia has become just that — a senior moment. Over the last two weeks, we have been seeing "one foot in" statements on how Russia had to be involved in regional conflict solutions, but now we see Merkel leading the way with both feet in, adding Iran's involvement.
We can't give her all the credit, because Iran and Russian were already taking the lead on Mideast conflict resolution. Iran's being out of the doghouse now is destroying the new Zionist ploy that Iran will use its unfrozen funds to increase terror activities throughout the region to… are you sitting down… reestablish the old Persian Empire. I am not kidding, this is the new Zio fear porn scam.
Of course, Iran, Syria and Russia are doing just the opposite with their movement to form their own anti-terrorism coalition, as international law has given them de facto permission to do it. We all know who the major supporters of terrorism have been.
The Russian military is on the doorstep, but no proof that it is already there has been put on the table.  Base protection forces are not a combat offensive operation. Syria has been happy to say that it might ask Russia for military help to fight ISIS, and Russia has said it would entertain such a request.
Turkey is the big loser here, as Turkish air force attacks on the Syrian army in support of ISIS will be very risky with new ground to air missiles deployed. Putin's dirty dance with Erdogan continues with this showdown brewing in NW Syria, while Erdogan is an esteemed guest at the huge Moscow mosque opening.
The timing of all of this was no accident, nor was Putin's powwow with Netanyahu, where they publicly announced their agreement not to shoot at each other inside Syria, an acceptance by Israel of Russia being engaged more there. This and the refuge windstorm over the last two weeks have left the State Dept. with its head spinning… Jim W. Dean ]
_________________________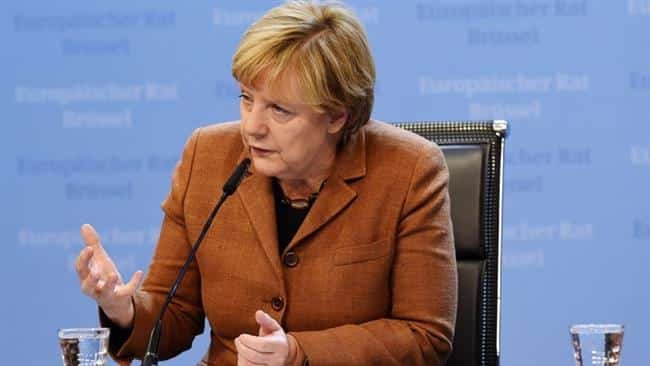 – First published  …  September 24,  2015 –
German Chancellor Angela Merkel says the Iranian government as well as the government of Syrian President Bashar al-Assad must be part of any negotiations aimed at putting an end to the crisis in Syria.
"We have to speak with many actors; this includes Assad, but others as well. Not only with the United States of America, Russia, but with important regional partners, Iran, and Sunni countries such as Saudi Arabia," Merkel told a Thursday press conference in Brussels following a summit of European Union (EU) leaders on the recent refugee crisis facing Europe.
Volte-face?
Western countries, which all along the way have been insisting on Assad's departure, seem to be modifying their positions vis-à-vis the crisis in Syria.
On Saturday, US Secretary of State John Kerry said although Assad must relinquish power, the timing of his removal should be decided through negotiations. British Foreign Secretary Philip Hammond has also made similar remarks.
The EU leaders released a statement after the Brussels meeting, urging a new push for Syria's peace talks.
"As regards Syria, we call for a renewed UN-led international effort to bring an end to the war that has caused so much suffering and forced an estimated 12 million people to leave their homes," the statement read.
The leaders also agreed to allocate at least one billion euros (1.1 billion dollars) for refugees in countries neighboring Syria through UN agencies, European Council President Donald Tusk said.
Syria has been gripped by deadly violence since March 2011, with reports putting its fatality figure at more than 240,000.
'Very normal step'
In a Thursday interview with Press TV, Manuel Ochsenreiter, the editor-in-chief of German magazine Zuerst, described Merkel's remarks about Assad's involvement in any Syrian peace talks as an important step forward.
"It doesn't mark a U-turn," he said, "but it marks a significant change in her (Merkel's) politics," Ochsenreiter said, adding, however, that such statements should be taken into account carefully because they are usually made with the US permission.
"The German government is not acting like a government of a sovereign, independent state. The German government is acting… like the soft proxy of the United States," the political analyst stressed.
Assad was elected last year by the Syrians; therefore, it is a "very normal and ordinary step" to talk with the elected representative of the people of Syria about their future, Ochsenreiter said.
__________________
ATTENTION READERS
Due to the nature of independent content, VT cannot guarantee content validity.
We ask you to
Read Our Content Policy
so a clear comprehension of VT's independent non-censored media is understood and given its proper place in the world of news, opinion and media.
All content is owned by author exclusively. Expressed opinions are NOT necessarily the views of VT, other authors, affiliates, advertisers, sponsors, partners or technicians. Some content may be satirical in nature. All images within are full responsibility of author and NOT VT.
About VT
-
Read Full Policy Notice
-
Comment Policy