"If you had the privilege of creating dollars from thin air, and loaning them to government at interest, you might do anything to protect that privilege."—Rand Clifford
Almost everyone is familiar with Lord Acton's aphorism: "Absolute power corrupts absolutely." Fewer people know that Acton also said:
"The issue which has swept down the centuries, and which will have to be fought sooner or later, is the people versus the banks."
Recently, Jeff J. Brown of Radio Sinoland and I talked about that issue of the People vs. the Banks.  To see what Acton meant—and to gain a deeper understanding of the human condition—you might want to listen to that interview:
https://soundcloud.com/44-days/dr-moti-nissani-interview-on-44-days-radio-sinoland-the-bank-cartels-death-spiral-for-humanity
In a few days, I plan to post a long review of that central issue. Until then, here are a few excerpts.
___________
Summary
A successful revolution against tyrants presupposes familiarity with the tyrants' arsenal. Earlier articles analyzed a few weapons in this arsenal: Sunshine Bribery, Cloak-and-Dagger, Contrived Terror, False-Flag Operations, Absence of Real Democracy, and the Conspiracy Theory Bogeyman. That massive arsenal, in turn, points to just one promising revolutionary strategy.

The present article explores an additional weapon in this stupendous arsenal: banking. To begin with, we live now in an upside-down world of perpetual war, tyranny, injustice, materialism, selfishness, starvation, monstrous income inequalities, and ever-growing prospects of human extinction. But this, by itself, constitutes a paradox, because our planet can comfortably provide a decent life for every soul on it. The chaos and suffering must therefore be traced, at least in part, to our rulers.
The ruling clique controlling the U.S., U.K., and most other countries in the world is probably made up of billionaires, generals, and spooks. The best guess is that, at the very top of the pyramid of power and riches, there resides a handful of banking families (bankers for short) dedicated to an intergenerational project of enslaving, and perhaps even exterminating, humanity. We have been warned repeatedly over the centuries that, sooner or later, humanity will have to wage an all-out war on these villainous bankers.
A brief history of Central Banking shows that in their war against us, the bankers have not only relied on mind control, human failings, co-option, sunshine bribery, rigged elections, contrived terror, and false flag operations, but that they often murdered influential opponents and just about anyone else who could possibly impede their project of world domination.
Originally, the bankers acquired wealth through the fractional reserve scam. This in turn gave rise to numerous other scams, hoaxes, and machinations, needlessly dragging us to wars, fascism, poverty, helplessness, massive transfer of wealth from the people to the bankers, declining health, and a probable environmental catastrophe.
Our first post-revolutionary act ought to involve the utter, irreversible, disempowerment of the banking cabal and—as the framers of the American Constitution intended—entrusting the vital function of coining and issuing money to none other than the people themselves.
Parting Words
It could probably be said that never in the history of the world have so few managed to find so many scams to impoverish, enslave, and kill so many.
We know we can do better, far better, than being ruled by murderous bankers. We can, for example, nationalize all banks and deprive bankers of the right to confound or bribe almost every politician, judge, general, spook, movie producer, journalist, man, woman, and child in the land.
Ellen Brown, for instance, tirelessly reminds us that a public approach to banking, even at the state level, could accomplish miracles:
"The public banking model is simply more profitable and efficient than the private model. Profits, rather than being siphoned into offshore tax havens, are recycled back into the bank, the state and the community."
Elsewhere, Brown echoes the countless intellectuals and public figures quoted earlier in this report: [Web of Debt, pp. 447-8]:
"Only a radical shift in our concepts of money and banking will save us from the cement wall looming ahead. . . . We own nothing that can't be taken away. The housing market could go into a tailspin and so could the stock market. The dollar could collapse and so could our savings. Even social security and pensions could soon be things of the past. Before the economy collapses and our savings and security go with it, we need to reverse the sleight of hand that created the bankers' Ponzi scheme.
The Constitutional provision that 'Congress shall have the power to coin money' needs to be updated so that it covers the national currency in all its forms, including the 97 percent now created with accounting entries by private commercial banks. That modest change could transform the dollar from a vice for wringing the lifeblood out of a nation of sharecroppers into a bell for ringing in the millennial abundance envisioned by our forefathers. The government could actually eliminate taxes and the federal debt while expanding the services it provides."
Likewise James Corbett:
"Now, one century after the creation of the Federal Reserve system, we have a choice to make: whether the next century, like the one before it, will be a century of enslavement, or, transformed by the actions and choices that we make in the light of this knowledge, a century of empowerment."
Delegates to the Democratic National Convention (Chicago 1896) carrying William Jennings Bryan shoulder high after he delivered his "Cross of Gold" speech (photo source)
In 1896, William Jennings Bryan said:
"We believe that the right to coin and issue money is a function of government. . . . It is a part of sovereignty, and can no more with safety be delegated to private individuals than we could afford to delegate to private individuals the power to make penal statutes or levy taxes. . . . I stand with Jefferson . . . that the issue of money is a function of government, and that the banks ought to go out of the governing business . . . When we have restored the money of the Constitution, all other reforms will be possible, but until this is done there is no other reform that can be accomplished."
History shows that Bryan was on the money. Nothing, absolutely nothing, will ever be accomplished in the USA and elsewhere until the people vanquish the bankers.
___________
About the Radio Host
Jeff J. Brown is the host of 44 Days Radio Sinoland. Jeff is the author of 44 Days (2013), China Rediscovered – A Personal Journey of Enlightenment in the Mouth of the Dragon (2015), and Doctor WriteRead's Treasure Trove to Great English (2015). He is currently writing an historical fiction, Red Letters – The Diaries of Xi Jinping, due out in 2016. Jeff is a contributing editor at the Greanville Post, where he writes a monthly column, Dispatch from Beijing. He also writes a monthly column for The Saker, called the Moscow-Beijing Express. He is a member of The Anthill, a collective of authors who write about China.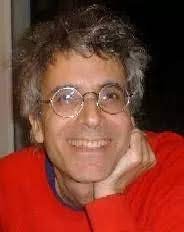 Dr. Moti Nissani is a jack of most academic trades and professor emeritus, Wayne State University.
ATTENTION READERS
Due to the nature of independent content, VT cannot guarantee content validity.
We ask you to
Read Our Content Policy
so a clear comprehension of VT's independent non-censored media is understood and given its proper place in the world of news, opinion and media.
All content is owned by author exclusively. Expressed opinions are NOT necessarily the views of VT, other authors, affiliates, advertisers, sponsors, partners or technicians. Some content may be satirical in nature. All images within are full responsibility of author and NOT VT.
About VT
-
Read Full Policy Notice
-
Comment Policy