Genies and Genocide:  Syria, Israel, Russia and Much Oil
by F. William Engdahl with New Eastern Outlook, Moscow
[ Editor's note: Yes I think the hacking analogy is most appropriate, as the goal is to break into something that is not yours, and to loot it just because you want to. All the UN members voted against this but Israel… who did it anyway, no surprise there.
As reported in The Times of Israel, the license to conduct exploratory drilling in the Golan was obscured from public view until very recently. William Engdahl hones in on some crucial information from the trenches in the global battles of bankster terror, which has an oil and gas flank.
It looks like anybody who claims to be Anybody is poised to cash in on "fracking" the oil out of the Golan Heights by using a "pre-fracking" technique; and the preparations have been made quietly and for the financial benefit of a select group of insiders affiliated with the Rothschilds. Sheldon Adelson also reportedly has ties to Genie Energy.
Let's pull the thread on this lineup – even though it's a little bit like walking into the bar scene in the Mos Eisley Cantina in the first Star Wars movie – and even though Obi Wan is not traveling with us, we can do this.
The Monarch Butterfly-type name of Genie Energy Ltd. has recently been conjured out of the swamps of New Jersey. It is a holding company comprised of IDT Energy, a retail energy provider, plus Genie Oil & Gas, which controls the company's oil and gas exploratory project in Northern Israel, including the Golan Heights region, plus oil shale research and development in Colorado, Israel and Mongolia. Picture that.
Genie was part of IDT Corporation. IDT spun off Genie to its shareholders on October 31, 2011, at which point Class B common stock of Genie Energy Ltd. began trading on the NYSE under the ticker symbol "GNE".
Knesset's Effie Eitam, chairman of Genie-Israel,
wounded by Israeli police while protesting on behalf of the illegal West Bank settlement, Amona. Was this a staged photo opportunity?
Genie Energy is chaired by Howard Jonas, who is Chairman of the Board of IDT Corp., and the author of a couple books whose covers appear to be concerned with how the reader might claim mental infirmity in order to get a pass on any kind of personal accountability.
Book reviewers have alleged that IDT engaged in borderline business practices with its customers and treated employees shabbily. Jonas is also the author of an article entitled, "But Will Good Character Pay My Bills?"
Genie Energy has connections within the Israeli political establishment, notably as follows: the chairman of Genie-Israel is the former Knesset member Effie Eitam, who also served as Israel's Minister of National Infrastructure in 2003.
What are they planning for the Golan Heights? "In Situ Thermal Recovery" involves drilling heater wells down to the oil shale layer (see diagram at the bottom of this article). Over a period of three years, the rock is heated to a temperature of over 300° Celsius. This speeds up the geological process that would normally take place over hundreds of years. As the temperatures rise in the rock, liquid oil and natural gas are released, which, after a condensation period, would produce about two-thirds liquid oil and one-third natural gas.
On September 11, 2014, Israel's Northern Regional Planning and Building Committee approved 396 square kilometers for exploratory drilling in the Golan Heights… that's the "What".
Mr. Engdahl deftly outlines the "Who" in his article, and we suspect you will be as fascinated as we were. The "When" is now and in 2016; and VT's readers know "Why"… because we are in the final inning of the game of corporate global total domination, and the geopolitical stakes are intensifying.
We can not leave you without noting that Netanyahu and his Likuds are still fretting over the JCPOA Iran agreement, but have indicated America might be able to make amends with a new sweetheart UN deal — preferably an offer to allow Israel to permanently annex Syria's Golan Heights to better manage its underutilized natural resources… Jim W. Dean ]
*
– First published in NEO  October 26, 2015 –
The geopolitical stakes in the Middle East have just gotten higher by an order of magnitude.
Take a little-known Newark, New Jersey oil company; the contested Golan Heights between Syria and Israel; add a reported major oil discovery there, just as Russia's bombing campaign in Syria goes into high gear; shake it vigorously, and we have a potential detonator for World War III.
Initially, going back more than a decade when Washington neo-conservative think-tanks and the Bush-Cheney Administration were devising their Greater Middle East regime-change agenda, competing natural gas pipelines through Syria to Turkey or through Lebanon to the Mediterranean played a definite "supporting" role in Washington's war on Assad in Syria.
Now oil – lots of oil – comes into the play; and Israel is claiming it's theirs. The only problem is that it isn't.
The oil is in the Golan Heights, which Israel illegally took from Syria in the 1967 Six Day War.
Genie in a stinky bottle
What do Dick Cheney, James Woolsey, Bill Richardson, Jacob Lord Rothschild, Rupert Murdoch, Larry Summers and Michael Steinhardt have in common? They all are members of the Strategic Advisory Board of a Newark, New Jersey-based oil and gas group with the name, Genie Energy. It's quite a collection of names.
Dick Cheney, before becoming George W. Bush's "shadow president" in 2001, was CEO of the world's largest oilfield services company, Halliburton, also reported to be a CIA-linked company tied to the Bush family cabal.
James Woolsey, a NeoCon former CIA Director under Bill Clinton, today sits as the chairman of the neo-con think-tank, Foundation for Defense of Democracies, and is a member of the pro-Likud Washington Institute for Near East Policy (WINEP). He was a member of the infamous Project for a New American Century (PNAC), along with Cheney, Don Rumsfeld and a gaggle of NeoCons, who later staffed the Bush-Cheney administration. After September 11, 2001, Woolsey referred to the Bush-Cheney War on Terror as "World War IV," counting the Cold War as World War III.
Bill Richardson is a former US Secretary of Energy.
Rupert Murdoch, owner of major US and UK media including the Wall Street Journal, is THE major financier of Bill Kristol's neoconservative Weekly Standard. Bill Kristol founded PNAC.
Larry Summers was US Treasury Secretary and drafted the laws that deregulated US banks from the 1933 Glass-Steagall Act, in effect opening the floodgates to the US financial crisis of 2007-2015.
Michael Steinhardt, hedge fund speculator, is a philanthropic friend of Israel, and of the late Marc Rich and a board member of James Woolsey's NeoCon Foundation for the Defense of Democracies.
Jacob Lord Rothschild is a former business partner of convicted Russian oil oligarch, Mikhail Khodorkovsky. Before his arrest Khodorkovsky secretly transferred his shares in Yukos Oil to Rothschild. Rothschild is a part-owner of Genie Energy, which in 2013 was granted exclusive oil and gas exploration rights to a 153-square mile radius in the southern part of the Golan Heights by the Netanyahu government.
In short, it's quite an eye-popping board.
Golan Heights and international law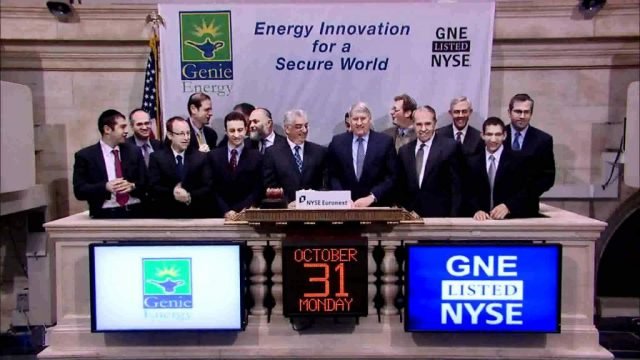 The Israeli government gave the concession to Genie in the disputed Golan Heights in 2013 when the US-led destabilization of the Syrian Assad regime was in full force. Conveniently, Israel also began building fortifications at that time to seal off the illegally-occupied Golan Heights from Syria, knowing there was little Assad or Syria could do to stop it.
In 2013, as Genie Energy began moving into Golan Heights, Israeli military engineers overhauled the forty-five mile border fence with Syria, replacing it with a steel barricade that includes barbed wire, touch sensors, motion detectors, infrared cameras, and ground radar, putting it on par with the Wall Israel has constructed in the West Bank.
Now, as Damascus fights for its life, apparently, Genie has discovered a huge oil field precisely there.
The Golan Heights, however, are illegally occupied by Israel. In 1981, Israel passed the Golan Heights Law, imposing Israeli "laws, jurisdiction and administration" to the Golan Heights. In response, the UN Security Council passed Resolution 242 which declared Israel must withdraw from all lands occupied in the 1967 war with Syria, including the Golan Heights.
Again in 2008, a plenary session of the UN General Assembly passed a resolution 161–1 in favor of a motion on the Golan Heights that reaffirmed Security Council resolution 497, which was passed in 1981 after the Israeli de facto annexation, declaring the Golan Heights Law, "null and void and without international legal effect".
It called on Israel to desist from "changing the physical character, demographic composition, institutional structure and legal status of the occupied Syrian Golan; and, in particular, to desist from the establishment of settlements… from imposing Israeli citizenship and Israeli identity cards on the Syrian citizens in the occupied Syrian Golan and from its repressive measures against the population of the occupied Syrian Golan."
Israel was the only nation to vote against the resolution. As recently as June 2007, Israeli Prime Minister Ehud Olmert sent a secret communique to Syrian President Bashar Assad saying that Israel would concede the Golan Heights in exchange for a comprehensive peace agreement and the severing of Syria's ties with Iran and militant groups in the region.
Genie claims huge discovery
On October 8, into the second week of Russian airstrikes against ISIS and other so-called "moderate" terrorists at the request of the Assad government, Yuval Bartov, chief geologist from Genie Energy's Israeli subsidiary, Afek Oil & Gas, told Israel's Channel 2 TV that his company had found a major oil reservoir on the Golan Heights:
"We've found an oil stratum 350 meters thick in the southern Golan Heights. On average worldwide, strata are 20 to 30 meters thick, and this is 10 times as large as that, so we are talking about significant quantities."
This oil find has now made the Golan Heights a strategic "prize" that clearly has the Netanyahu government more determined than ever to sow chaos and disorder in Damascus and use that to de facto create an Israeli irreversible occupation of Golan and its oil.
A minister in the Netanyahu coalition government, Naftali Bennett, Minister of Education and Minister of Diaspora Affairs and leader of the right-wing religious party, The Jewish Home, has made a proposal that Israel settle 100,000 new Israeli settlers across the Golan in five years. He argues that with Syria "disintegrating" after years of civil war, it's hard to imagine a stable state to which the Golan Heights could be returned.
Further a growing chorus in Tel Aviv is arguing that Netanyahu demand American recognition of Israel's 1981 annexation of the Golan as an "appropriate salve to Israeli security concerns in the wake of the nuclear deal with Iran."
Energy war has been a significant component of US, Israeli, Qatari, Turkish, and, until recently, Saudi, strategy against Syria's Assad regime. Before the latest Golan Heights oil discovery, the focus on Assad pivoted on the huge regional natural gas resources of both Qatar and of Iran on opposite sides of the Persian Gulf, comprising the largest known gas discovery in the world to date.
In 2009 the government of Qatar, today home to the Muslim Brotherhood and a major funder of ISIS in Syria and Iraq, met with Bashar al-Assad in Damascus. Qatar proposed to Bashar that Syria join in an agreement to allow a transit gas pipeline from Qatar's huge North Field in the Persian Gulf adjacent to Iran's huge South Pars gas field. The Qatari pipeline would have gone through Saudi Arabia, Jordan, Syria and on to Turkey to supply European markets. Most crucially, it would bypass Russia.
An Agence France-Presse report claimed Assad's rationale was "to protect the interests of his Russian ally, which is Europe's top supplier of natural gas." In 2010, Assad instead joined talks with Iran and Iraq for an alternative $10 billion pipeline plan that would also potentially allow Iran to supply gas to Europe from its South Pars field in the Iranian waters of the Persian Gulf.
The three countries signed a Memorandum of Understanding in July 2012 – just as Syria's civil war was spreading to Damascus and Aleppo.
Now an apparent discovery of huge volumes of oil by a New Jersey oil company whose board includes Iraq war architect, Dick Cheney, NeoCon ex-CIA head James Woolsey, and Jacob Lord Rothschild, business partner of one of Vladimir Putin's most bitter critics, Mikhail Khodorkovsky, brings the stakes of the Russian intervention on behalf of Syria's Assad against ISIS, Al Qaeda and other CIA-backed "moderate" terrorists" to a new geopolitical dimension.
The US coup in Ukraine in 2014, plus its financing and training of ISIS and other "moderate" terrorist gangs in Syria have one prime target – Russia and her network of allies — a network, ironically, which Washington and Israeli policies are expanding almost by the hour.
F. William Engdahl is strategic risk consultant and lecturer, he holds a degree in politics from Princeton University and is a best-selling author on oil and geopolitics, exclusively for the online magazine "New Eastern Outlook".
*
Jim Davis is the son of USMC MGySgt. Lesley Davis (Ret.) who passed away on April 24, 2006, from ALS caused by Agent Orange. His dad's mission before he passed on was to ensure all veterans, spouses, children, and widows all received the benefits, medical care and attention, and proper facilities from the VA.
Because of the promise made to his dad to carry on the mission, in May 2006 Davis began as a one-man show sending out 535 letters every single week to all members of Congress requesting and politely demanding the fulfill their promises made over the past decades to care for life those who wore the uniform and their families.
Veterans-For-Change was born in August 2006 with a very small membership of 25 people composed of veterans, spouses, widows, family members, and friends and to date continues to grow.
ATTENTION READERS
We See The World From All Sides and Want YOU To Be Fully Informed
In fact, intentional disinformation is a disgraceful scourge in media today. So to assuage any possible errant incorrect information posted herein, we strongly encourage you to seek corroboration from other non-VT sources before forming an educated opinion.
About VT
-
Policies & Disclosures
-
Comment Policy
Due to the nature of uncensored content posted by VT's fully independent international writers, VT cannot guarantee absolute validity. All content is owned by the author exclusively. Expressed opinions are NOT necessarily the views of VT, other authors, affiliates, advertisers, sponsors, partners, or technicians. Some content may be satirical in nature. All images are the full responsibility of the article author and NOT VT.