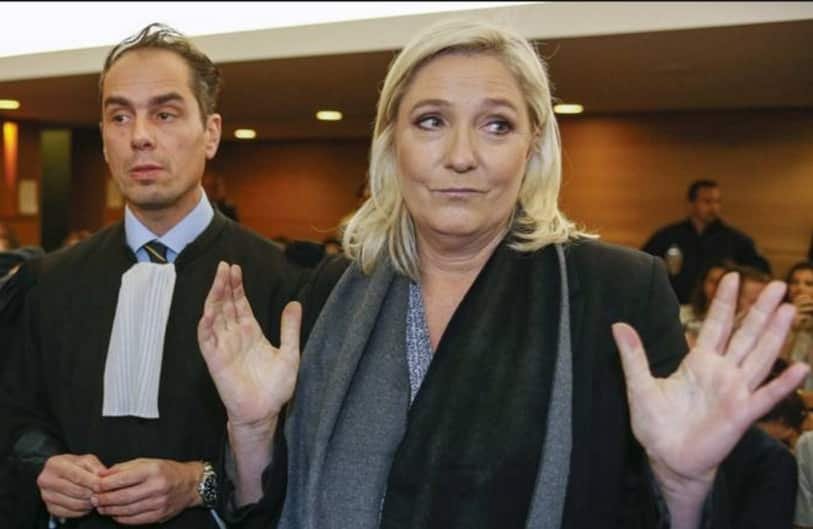 Asif Haroon Raja
Paris attacks on November 13 which took lives of 129 (risen to 132) innocent people and injured 349 are shocking and condemnable. Our hearts and prayers are with the victims and their families. The attacks are however, not completely surprising since war on terror has been raging since October 2001 and terrorism has not been controlled, what to talk of eliminated, as the architects of the war had claimed. Such attacks and fatalities have remained a daily routine in Afghanistan, Pakistan, Iraq, Libya and Syria.
As is well known, the flames of war on terror were initially lit in Afghanistan-Pakistan and then in Iraq. The blaze systematically spread over entire Middle East (ME) was bound to get out of control and spill over outside the confines of ME. Daesh emerged from the debris of war torn Iraq and space was created for it in Syria where civil war was deliberately ignited through foreign aided proxies.
Initial spillover effect was seen in the form of large numbers of young people from France and other European countries joining Islamic State of Iraq and Syria (ISIS) from 2013 onwards. None in the west raised eyebrows when the ISIS began to conquer territories in Syria throughout 2013. Trend of white Jihadis moving to Syria and Iraq accelerated after the fall of Falluja in December 2013 and Mosul in June 2014 and establishment of Islamic Caliphate (IS) under Abu Bakar Baghdadi stretching from Raqqa to Dyala.
Creation of white Jihadis, both young boys and girls, was a new phenomenon which the US and western leaders had never thought of in their wildest stretch of imagination. Majority is from the have-nots treated as second rated citizens despite being born, bred, and educated in Europe and getting adjusted to western culture.
Terror attacks in Madrid in 2004 and in London in 2005 as well as several others were a result of this Jihadi mindset within Europe. As the Charlie Hebdo attacks have also demonstrated, there is a persistent risk of terrorist attacks within Europe. Although the ISIS has claimed responsibility of the Paris attacks and has warned of more attacks in the future if France didn't desist from targeting Daesh in Syria and Iraq, an important question in circulation is whether the assailants in reality received instructions or assistance from the ISIS, or whether attacks were wholly grassroots in nature. All the eight attackers were Europeans (French and Belgian nationals).
In the wake of Paris attacks, Marine Le Pen and her far-right National Front Party could see their popularity rise. Le Pen kept a low profile after the Charlie Hebdo shooting in January and still saw an increase in her party's popularity because of its longstanding anti-immigration message. Hollande also saw a brief upsurge in popularity after the Charlie Hebdo attack because of his reaction to the events, but a recurrence of this trend is not expected  because people are now questioning whether the anti-terrorism measures that were approved this year actually worked.
The leader of the center-right Republicans Party, Nicolas Sarkozy, also has a history of taking a strong stance on security issues. He is expected to battle the milder Alain Juppe for his party's nomination in the 2017 elections, and voters may swing to his side in the wake of the attacks.
The attacks will surely have political consequences. Attacks were launched five days before France's lone aircraft carrier, Charles de Gaulle, was due to set sail for the Persian Gulf for actions against the ISIS. France has been carrying out airstrikes in Iraq and Syria since late September 2014.
Now that the French government has concluded from the Syrian passport of one of the gunmen found near Bataclan theatre that the attacks were planned in Syria,  Belgium was made as forward base of operation and there were facilitators inside Paris, it has decided to wage a pitiless war against Daesh in Syria at a time when the Syrian battlefield is crammed with problems and risks. French air force has already started pounding ISIS positions in Raqqa city in Syria (capital of ISIS) with impunity and is now undertaking missions in coordination with Russian jets using precision guided missiles.
The recent flood of refugees into Europe from places such as Syria highlights the risk that jihadist groups could have placed some of their members among the large refugee flow in order to conduct attacks in Europe. The ISIS is on record having threatened in 2014 to strike targets in European capital cities in 2016. It has now stated that thousands of suicide bombers have been dispatched to Europe.
From a political viewpoint, migrants' crisis could have a connection to the Paris attacks. France's ethnic frictions particularly with neighboring Germany are brewing up for several months. Whereas large numbers of migrants have entered Germany, very few have gone to France. France has kept a comparatively low profile in the attempts to curtail the flow of migrants, though it has been present at the numerous summits on the issue and has supported Germany's push for a relocation of asylum seekers across Europe.
Nonetheless, Paris attacks can be expected to strengthen the argument of those groups that have been calling for a halt in the flow of immigrants and the sealing of borders in countries such as Germany, Sweden and much of Central and Eastern Europe.
Biggest fallout of Paris attacks will be on the Muslims in general and Arabs in particular residing in European countries. Dual nationality Muslims born, bred and brought up in Europe will be under tight scrutiny. They had suffered a great deal after 9/11 and now when things were getting better for them, this event will set into motion the old cycle of persecution. Racism will intensify in Europe and Muslims will remain vulnerable to racist attacks and to punitive restrictions imposed by governments for quite some time.
Life of Muslim immigrants in Europe will be in jeopardy. Heat is already being felt by them as is seen by raids carried out by French police relentlessly to nab some of the missing culprits and their sympathizers. Biggest manhunt after the one launched against Osama bin Laden was launched soon after the attacks to get hold of the mastermind Abdelhamid Aaod. He was killed on November 19. Hollande is contemplating change in French constitution to make it easy to deport or proceed against suspected dual French nationals.
Migrants from Middle East who had moved to European countries in search of safety and comfort are also likely to suffer adversely and they will find themselves in a lurch. The first stone has been cast by Poland by refusing to honor the plan of EU Council to relocate 160,000 refugees from Greece and Italy to other 28 member states of EU. Likewise, the US Republicans and others are also voicing concerns against the government's decision to accommodate 10,000 refugees that have many widows and orphans. Migrants from now on will be viewed as a security hazard. Their situation is akin to "out of frying pan into the fire".
There is no denying the fact that utter failures in Iraq and Afghanistan and exceptionally long drawn war spread over 14 years had exhausted the US Army and NATO and they were unwilling to go for another military adventure. For this reason Obama had clearly stated that there will be no boots on grounds. Despite the failure of their proxy war in Syria to oust Assad, both the US and NATO were reluctant to send troops to Syria in support of Free Syria Army.
However, Paris attacks has become a stimulus for the US and its western allies to once again gang up and axe Syria as they had done in case of Afghanistan, Iraq and Libya. It will provide justification to the US and France to send ground troops to Syria to fight and destroy Daesh as well as to topple Assad regime. Other EU countries are likely to follow suit. Syria had survived the western onslaught in August 2013 due to Russian diplomacy and Bashar al-Assad agreeing to destroy chemical stockpiles.
Undoubtedly, the Daesh that has made everyone its enemy is up against perilous times and it is quite possible that the collective effort may wind up the Islamic Caliphate in ME. However, its ultimate fate may be similar to Al-Qaeda that was weakened and shooed out of Afghanistan, but it couldn't be defeated and eliminated. It changed its venue and became a force to reckon with in Arabian Peninsula.
Likewise, in case space for Daesh gets shrunk in Syria, it has the option to retain its foothold in one-thirds of Iraqi territory, and if that also becomes untenable, shift to one of its bases in Algeria, Egypt, Libya, Nigeria, Saudi Arabia, Yemen where it has loyal networks and provinces under its influence. ISIS network is very active in Sinai Peninsula and in Libya where it has carried out 11 terror attacks respectively and 7 in Yemen.
It also has the option to move to Afghanistan where it has already made some penetration and the manipulators are working hard to expand its space and influence so as to pitch it against the Afghan Taliban. Pakistan is another option though a difficult one in the wake of TTP's ouster and Pak security forces gaining an upper edge over all terrorist groups operating in Pakistan.
Big Questions: Will Russia and Iran also send their ground forces to fight Daesh and protect Assad, or Putin will relent and join hands with US led coalition to collectively fight Daesh and let Assad fall? This seems least likely given the high stakes of Russia and Iran in Syria and the imperialist designs of US-Israel in ME. If not, will Iran break off nuclear deal and in collusion with Russia; militarily stand against the western aggression? If so, it will certainly trigger bigger war which will prove catastrophic.
Alternately, will Russia and France marry up as has been reported and jointly lead the air war against Daesh in Syria and possibly send ground forces to physically push out Daesh fighters from northeastern Syria? In this, will France agree to ignore 'Assad factor' and co-opt Syrian Army in the ground offensive? For the success of this option, will USA, Israel, Turkey and Saudi Arabia give in and opt for political solution by allowing Assad to remain in power? Or will Assad himself voluntarily step down?
If he abdicates power, who will manage ethnically and politically polarized and war torn Syria? Will Turkey stop striking Syrian Kurds and Peshmerga and give them a free hand to fight Daesh? Will Obama and Putin agree to jointly work for political settlement in Syria in next six months and an interim government in Damascus in 18 months as being contemplated? Last but not the least; will elimination of Daesh end terrorism in the world?
Hard Realities
It must not be forgotten the US and western troops are weary, demolarised and have no heart to re-enter the combat zone where they had lost the war and suffered heavily. The US and its western allies had launched merciless wars in Afghanistan and Iraq but failed to overawe their opponents and to achieve any of the stated objectives.
Their economies are no more shining, and their prestige and popularity in ME is at lowest ebb. How come Hollande thinks that he will be able to avenge Paris attacks and destroy Daesh by launching another pitiless war in Syria? Does he hope to eradicate or treat savagery through savage means alone?
It's an open secret that Daesh was created by CIA in Bucca Camp in Baghdad in 2006. How come Daesh is exporting oil from Syria and Iraq unchecked? Oil is its biggest source of earning. It is extracting 30,000 barrels from Syrian oilfields and 10-20,000 barrels from Iraqi oilfields per day. It is selling oil at $10-35 per barrel as against market price of $50 and earning $50 million monthly by exporting 50,000 barrels of oil per day through middlemen employed from Turkey.
It is using small oil tankers for easy transportation. Experts from Turkey have been hired on handsome salaries to refine oil in refineries. Exports are going as far as Gulf of Mexico through Turkey. How come this activity since mid 2013 has gone unnoticed? Why has air campaign since August 2014 not targeted oil refineries and oil tankers? How come air supplies meant for Iraqi National Army were dropped in Daesh held areas several times? How come Daesh wounded are treated in hospitals in Tel Aviv?
Ironically, no world power is taking into account the root causes which led to this mess and has made Europe and USA vulnerable. The US, Russia, France and Britain are advocating coordinated military action to destroy Daesh and so are Turkey, Saudi Arabia, Egypt, Iran, Hezbollah and ruling regimes of Iraq and Syria. How can coordination be achieved when the actors involved in Syria have different enemies and are not on one page?
Emphasis is still on long range aerial power which will aggravate extremism and terrorism and will never achieve decisive results. There are no plans to isolate Daesh strongholds, cut off supply lines and dry up its biggest source of income. Pak Army has achieved excellent results because of just cause, superior battle plan, highly motivated and battle inoculated troops willing to die for the motherland, focused approach and high quality leadership.
Coming months would keep the gaze fixed upon Syria and Afghanistan – the two hotspots as well as on Europe, which has now become vulnerable to terrorism. Daesh will remain the hottest topic. While the hawks would keep adding fuel to fire, saner elements would counsel restraint and advise political remedy and redress of root causes over military option in the overall interest of humanity.
No one is discussing how to tone down Ideological upsurge of the Khwarjites/Salafists through ideological reformation. In this regard, notable Ulemas and religious teachers as well as educationists, who can interpret Islam strictly in accordance with Quran and Sunnah as practiced by Holy Prophet (pbuh) and Khulfa Raashda can play a key role in educating the masses.
The world is fast slipping into the abyss of chaos and anarchy. If the world powers are sincere in making the world safe and peaceful, they will have to exhibit greater tolerance and large-heartedness by avoiding clash of civilization, bridling geo-economic ambitions of the corporate cartel, and instead of meddling into the internal affairs of Muslim countries, extending assistance to resolve lingering disputes and making the international order equitable.
The OIC will have to come out of its hibernation and play a role in uniting the divided Muslim world and advising the rulers to put their house in order, removing the inequities of have-nots, bettering their lives and restoring their dignity and honor. This approach will help in drying up recruitment in extremist groups like Daesh. Failure to do this will make the world anarchic.
The writer is a retired Brig, war veteran, defence analyst, columnist, author of five books, Member Ex-Servicemen Society, Director Measac Research Centre, Director Board of Governors Thinkers Forum Pakistan. [email protected]
____________
ATTENTION READERS
Due to the nature of independent content, VT cannot guarantee content validity.
We ask you to
Read Our Content Policy
so a clear comprehension of VT's independent non-censored media is understood and given its proper place in the world of news, opinion and media.
All content is owned by author exclusively. Expressed opinions are NOT necessarily the views of VT, other authors, affiliates, advertisers, sponsors, partners or technicians. Some content may be satirical in nature. All images within are full responsibility of author and NOT VT.
About VT
-
Read Full Policy Notice
-
Comment Policy