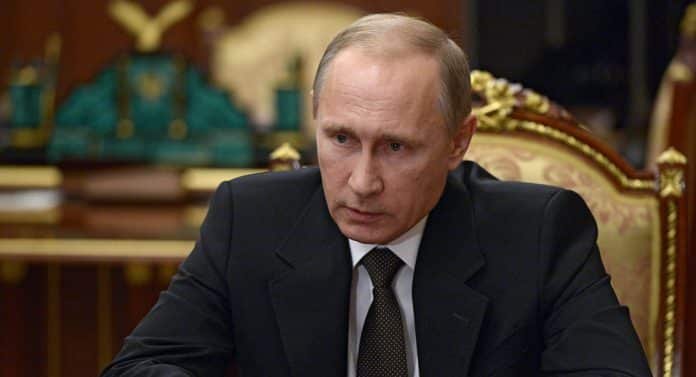 … from Spunik,  Moscow
[ Editor's Note:  If I am reading this right, Putin is slowly tormenting Erdogan with his corruption leaks, which Erdo will deny over and over, and then Putin will lay the kibosh on him at a time of his choosing. But Putin likes to work indirectly, so whatever information Russia has might be given to third parties to use.
One I can think of off the top of my head is Syria, who needs the Intel on the oil diversion to pursue its case for reparations in the courts. Putin would look like a heel after all of this hinting not to use what information he has. But I suspect he is watching what the Turkish military is doing, as it is always less risky to let others do what you want to have done.
Either way, Putin's best revenge is to destroy the plans of the Western scamsters and their Gulf buddies to carve up Syria, not that the plotters have killed a quarter million people, with over a million wounded and maimed, and 11 million refugees created in the process. I would say some serious consequences should be tied to a crime like that… state immunity, or no state immunity. I guess that just makes me an old meanie! …Jim W. Dean ]
____________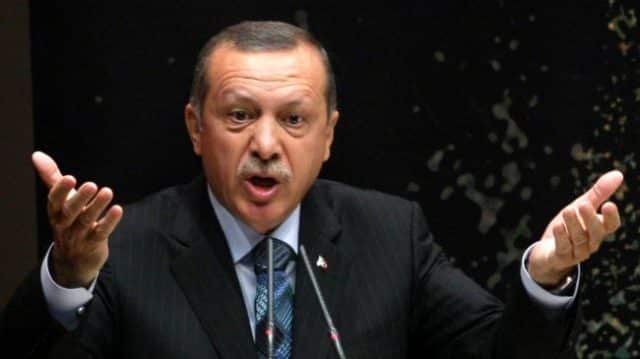 – First published  …  November 30,  2015 –
Discussing the matter with world leaders during the Paris climate talks, Russian President Vladimir Putin said that Moscow has evidence that the Su-24 was shot down by Turkey to protect oil deliveries of the ISIL terrorist group, also known as Daesh, and that oil from IS-controlled fields is being exported to Turkey on an industrial scale.
"We have every reason to believe that the decision to shoot down our aircraft was dictated by the desire to ensure the safety of supply routes of oil to Turkey, to the ports where they are shipped in tankers," Putin said.
Discussing the matter with world leaders during the Paris climate talks, Russian President Vladimir Putin said that most colleagues agree there was no need to attack the Su-24 bomber, as it was not threatening Turkey.
Putin also stressed that whether or not the order to shoot down the aircraft came directly from Turkish President Recep Tayyip Erdogan, it was still a "huge mistake."
"We have heard from the Turkish side that this decision was not made by the president, it was made by other people. For us, it does not matter much, the important thing is that two of our servicemen died as a result of this criminal move," he told reporters.
In response, Erdogan denied that his country buys oil from Daesh, and called Putin's comments "slander."
"We buy from Russia, Iran, Azerbaijan, Qatar, and Nigeria. We won't accept such slanders," he told reporters in Paris.
He also added that he will resign from office if the allegations can be proven.
"The accusation that Turkey allegedly buys crude oil from the Islamic State is unacceptable, and to say it is amoral. You can't just say things, you need to present evidence," he said. "If documents exist — let's see them. If this fact is proven, I will not stay in my position."
Putin also said that the Syria conflict was to be a main topic of bilateral meetings during the summit, with hopes  that anti-terror cooperation with France, in particular, will "go further" than with other countries.
He said that despite the downing of the Su-24 by Ankara, Moscow will continue to strive for a broad, international coalition to combat the terrorist group, adding that he regrets the deterioration of relations between Russia and Turkey.
"I think that this is regrettable for all of us," Putin said. "And for me personally it's a real pity, because I myself did much to build up relations with Turkey over the course of a long period of time."
Speaking with US President Barack Obama, Putin stressed that there is a general agreement on Syria's future, and that new elections are necessary.
As the climate talks continue through the week, the White House has confirmed that Obama will meet with President Erdogan on Tuesday.
___________
Author Details
Jim W. Dean is Managing Editor of Veterans Today involved in operations, development, and writing, plus an active schedule of TV and radio interviews. He broke into television work doing Atlanta Public TV programs for variety of American heritage, historical,military, veterans and Intel topics and organizations since 2000. Jim's only film appearance was in the PBS Looking for Lincoln documentary with Prof. Henry Lewis Gates, and he has guest lectured at the Army Command and General Staff School at Fort Gordon, GA.
He is working to find time now to database his extensive video archive of Americana and interviews filmed during his public TV days so individual topic segments can be key word searched to quickly use in future multi-media projects.
Read Full Complete Bio >>>
Jim's Latest Posts
ATTENTION READERS
Due to the nature of independent content, VT cannot guarantee content validity.
We ask you to
Read Our Content Policy
so a clear comprehension of VT's independent non-censored media is understood and given its proper place in the world of news, opinion and media.
All content is owned by author exclusively. Expressed opinions are NOT necessarily the views of VT, other authors, affiliates, advertisers, sponsors, partners or technicians. Some content may be satirical in nature. All images within are full responsibility of author and NOT VT.
About VT
-
Read Full Policy Notice
-
Comment Policy