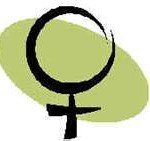 In October of 2009, here in the United States, in Maricopa county, Arizona an immigrant, Faleh Almaleki, from Iraq ran over his 20 year old  daughter, Noor, with his Jeep Cherokee and killed her for becoming " too Westernized". She did not die immediately after being attacked with the car, but did die several days later.  Also injured in this attack was her boyfriend's mother.     
Almaleki's attorney asked that he not be given the death penalty because that would be an attack on his client's religious status of being a Muslim, rather than someone who actually, with premeditation, murdered his daughter.  How is that for a defense?  It is something akin to political correctness taken to the court system.  Bending over backwards to omit the penalty of death for this murder was described as being viewed as Christians killing a Muslim and for some reason that would be taken as a political affront, rather than punishment for taking another person's life.   The man fled the United States after the killing but was brought back to face charges.  The father admitted to killing his daughter because she had allegedly married someone in Iraq and came back to the US to live with her boyfriend and his mother.  This is the United States, and we do not kill women for leaving their husbands and living with a boyfriend. 
An "honor" or "customary" killing is the murder of a member of the family or clan by other family members.  The murderers believe that the person killed has brought dishonor upon the community, family or clan.  The perceived dishonor can be for marrying someone of your own choosing instead of accepting an arranged marriage, engaging in certain sex acts, chatting on Facebook,  talking with males outside the family,performing acts of a rebellious nature, or wearing clothing such as jeans that is not deemed appropriate by the family members.
 All "honor" crimes are acts of violence, usually result in murder and are committed by a male member against a female member of a family.  Women who seek a divorce from an abusive husband can be the victim of this type of killing. Women who are assaulted and raped are considered guilty of the crime of being assaulted or raped.   Allegations of committing adultery will also generate an attack.  There is some evidence that "honor" killings may be perpetrated on homosexual men or men accused of being homosexual. 
Sometimes women who have moved outside the confines of the social divides, have participated in public life, are involved with other communities or adopt customs or religions outside the dominant patriarchal ideal are subjected to "honor" killings. Often the perpetrator of the killing will be a lower stature immigrant man or boy who is asserting his dominance over female family members.  Women in these cultural societies are viewed as property, not human beings with inherent worth of being a person. 
Women within the culture may support an "honor" killing in order to preserve the honor of other female relatives who society would consider shamed due to the act of the "offending girl or woman".  This is seen as a purification of the family. If the family does not take care of the "problem" other females in the family as seen as tainted.  In some countries "honor" killings are forbidden, but those people who commit them receive leniency for the act. 
"Honor" killings have taken place in the Syrian Arab Republic, Pakistan, Morocco, Turkey, Yemen,  Egypt, Jordan and other Persian Gulf and Mediterranean countries as well as in the United Kingdom, France, Germany who have immigrant communities and as the above instance suggests even in the United States. Every year at least one dozen of these killings occur within the South Asian and Middle Eastern communities within the United Kingdom.     
UNICEF has reported that two thirds of all murders within the Gaza strip and the West Bank are "honor" killings.  In a report by the Turkish Prime Ministry's human rights Directorate,  there is a statement  that as many as one "honor" killing takes place every week in the city of Istanbul. 
Four years ago, in Turkey, there was a campaign for women's rights and to renovate Turkey's civil code of justice.  Areas of the court system that were prejudicial to women were compared to European law and proposed amendments were brought before the committee of justice. The government as since abolished Article 462 which had given judges the discretion to decrease a murder sentence given for a "honor" killing by as much as eighty percent.  The killers are still getting off for these killings by using the defense of "unjust provocation" or "something suddenly made me so mad that I reacted with rage and killed her".  The reasoning behind this is that someone, the girl or woman,  provoked the killer so the one murdered is at fault.   
The fact is that most "honor" killings are premeditated.  In addition, sentences for young offenders are usually lighter so families are encouraging boys and teenagers to commit the killings.  In some countries these killings are seen as illegal, but are in turn considered legal by local tribal authorities.  Many of these killings are disguised as suicides.
These killings are not relegated to the Muslim population alone.  Three decades ago there were as many "honor" killings in Italy as in Turkey. Some of these were in the Muslim immigrant societies but others were within strictly Italian society.   There are still killings of women to control their person or body, but now it is viewed as a crime, yet on a level as more acceptable than other kinds of homicides.  In Italy these "honor" killings are often called "crimes of passion".  Killing someone, who has committed no real crime, for not behaving as you dictate, is still murder. 
We can go further than the discussion of "honor" killing and speak of domestic violence against women.  In a survey taken in 2009, National Research on Domestic Violence against Women in Turkey, four out of ten women experienced domestic violence in Turkey, with only ten percent reporting it as a crime.  Turkey does not stand alone in domestic abuse against women.  In Italy as many as thirty-two percent of the female population experienced violence with eighty percent taking place within the family structure with eighteen percent reporting this as a crime. Domestic abuse against women happens in all countries, across all religions.  Domestic abuse is also perpetrated against male members of societies, but not to the degree that females have endured. 
Italy has accepted the abuses perpetrated on women as late as 1981.  Recently a man beat his wife until she was unconscious, wrapped her body in a plastic bag, and dumped her in a trash bin because she wanted a divorce because he has been unfaithful to her.  She survived to tell the story of what happened, but even with the husband's confession, a local church leader said that the husband's act was an act of love.  The woman was then accused, by the mindless clergyman of torturing her husband by not taking him back. Children have been known to testify that their mother was disrespectful to the father/husband and the subsequent killing of the woman is deemed as justified and the murdering husband is given a milder sentence for the crime.
As women receive more emancipation, become staples of the work force, contribute to the economic well-being of their families, and as the economy disintegrates all over the world, we would expect to see more abuses against women and girls.  Education of women across all cultures, religions and within the world structure is imminently important because it is  proven historically that women with little or no education will be more readily abused.  These killings and abuses go beyond the misogynistic tendencies of societies. Just beingborn a female is not the only reason women and girls may find themselves persecuted.  Becoming educated and economically important is a double edged sword that can be used against females as males feel threatened and try to regain dominance to bolster their own self esteem.     
"Honor" killings have been looked upon as a cultural right, but in this exact time, in this world, there is no legitimate place or reason for crimes against women or men for having differences with their society's mores.   We must all be aware that these travesties occur and that a blind eye is often used instead of addressing changes that are long overdue.  Our responsibility as fellow human beings is to educate ourselves and to do what we can to stop this madness.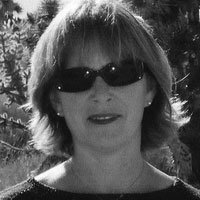 Carol graduated from Riverside White Cross School of Nursing in Columbus, Ohio and received her diploma as a registered nurse. She attended Bowling Green State University where she received a Bachelor of Arts Degree in History and Literature. She attended the University of Toledo, College of Nursing, and received a Master's of Nursing Science Degree as an Educator.
She has traveled extensively, is a photographer, and writes on medical issues. Carol has three children RJ, Katherine, and Stephen – one daughter-in-law; Katie – two granddaughters; Isabella Marianna and Zoe Olivia – and one grandson, Alexander Paul. She also shares her life with her husband Gordon Duff, many cats, and two rescues.
ATTENTION READERS
We See The World From All Sides and Want YOU To Be Fully Informed
In fact, intentional disinformation is a disgraceful scourge in media today. So to assuage any possible errant incorrect information posted herein, we strongly encourage you to seek corroboration from other non-VT sources before forming educated opinion. In addition, to get a clear comprehension of VT's independent non-censored media, please read our
Policies and Disclosures
.
Due to the nature of uncensored content posted by VT's fully independent international writers, VT cannot guarantee absolute validity. All content is owned by the author exclusively. Expressed opinions are NOT necessarily the views of VT, other authors, affiliates, advertisers, sponsors, partners, or technicians. Some content may be satirical in nature. All images are the full responsibility of the article author and NOT VT.
About VT
-
Comment Policy