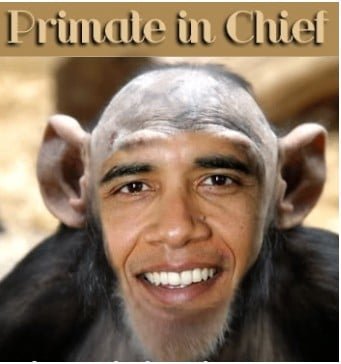 AMERICA,  THE LAND OF THE "NUTTERS?"
By Gordon Duff STAFF WRITER/Senior Editor
45% of Americans believe President Obama was born in Kenya and is holding office illegally.  8 out of 10 of these believe the president is gay and a affiliated with organized crime.
All support the arrest of President Obama for treason.  The majority have expressed the desire to see the president assassinated.
This group, America's "nutters" include 99% of America's white Evangelical Christians.  In fact, it is almost exclusively made of people from this unique "Christian" sect.
The hypocrisy here, of course, is that those who follow the long debunked conspiracy theory of Obama's Kenyan birth, an invention of a Washington based conservative think tank reputed to support "heritage" issues, do so because of hatred of Americans of color.
The same group is even more hostile to Jews though Evangelical Christians openly support "Zionism" and the return of Jews to Israel, by force if necessary, as part of their belief in "apocalypse" prophesy.
What unites and informs America's "nutters" is the mainstream media.  "Nutters" are addicted to news.
100% of these people get their news from television networks and internet sites funded by financial institutions and defense contractors.
BLINDED BY "THE RIGHT"

Last week, every elected legislator in the "Tea Party" movement abandoned their sworn positions and voted to continue suspension of constitutional rights under the emergency provisions of the Patriot Acts rushed through congress after 9/11.
The same group, representing themselves as protectors of America's military veterans similarly tried to pass legislation ending medical care and compensation for the veterans of America's wars.  Imagine the embarrassment of the American Legion, the veterans group whose members endorsed "nutter" Michelle Bachmann, leader of the "vet-hater revolt."   When the Disabled Veterans of America and publications like VT pressured Bachmann and her Tea Party friends to end her assault on veterans benefits, the American Legion actually "thanked" Bachmann.  From their publication:
"The American Legion is expressing its thanks to Rep. Michele Bachmann, R-Minn., for withdrawing her proposal to cut $4.5 billion in VA spending and veterans health benefits."
As an aside, the veterans endorsement "vet hater" Bachmann was most proud of came from the now defunct "US Navy Veterans Association" whose head, Bachmann supporter Bobby Thompson is now among America's "most wanted" criminals.
$10,000 of stolen veterans money was "donated" to the Bachmann campaign.
You just can't make things like this up!
[youtube LnbLLm_k4ZU]
Going even further, the same group, has introduced legislation legalizing the murder of doctors who perform legal abortions.  Is the word "nutter" strong enough to describe psychopathic beliefs?
The proposed law would allow residents of South Dakota to shoot "on sight" anyone they believed "threatened the life of a fetus."  Under the proposed law, anyone, from anywhere in the world, could kill anyone else, claiming they had reason to believe their continued existence was a threat to a "fetus."
The State of South Dakota would be obligated to oppose extradition, a virtual "Israel" inside the United States.
Back in September, 2005, Rush Limbaugh, self appointed spokesman for America's "nutters" suggested that former first lady and current Secretary of State Hillary Clinton murdered White House advisor Vince Foster whose body was found on a park bench in Fort Marcy Park in Washington.
The same Rush Limbaugh told his radio audience, the largest audience in America, that Mohamed Atta, accused 9/11 ringleader, had met with Saddam Hussein in Baghdad in April 2001 to plan the attack on the World Trade Center.
According to the father of Mohamed Atta, his son is living in Israel under the protection of the Mossad.  From the Guardian:
"The father of Mohammed Atta, the alleged ringleader of the September 11 attacks, said in an interview published yesterday that his son was still alive. 'He is hiding in a secret place so as not to be murdered by the US secret services,' Mohammed el-Amir Atta, 66, told the German newspaper Bild am Sonntag."
Thus far, 7 or more of the 19 dead 9/11 hijackers have come forward claiming, not only innocence but proving they are both "themselves" and still alive.   Others are believed in hiding, some in Israel, evading prosecution for killing themselves.
At the time 75% of Americans believed Limbaugh despite volumes of facts to the contrary, a collective delusion that rounded out the Bush administrations phony case to support the invasion of Iraq, America's second most disastrous military failure since Vietnam.
When Iran's Ahmadinejad went before the United Nations and mentioned, in the most conservative terms, the three theories behind 9/11, every attempt was made to make the world seem outraged.  However, major networks in the United States had gone much further than this, presenting evidence that not only supported Ahmadinejad but went much further.  Much.
The same networks attacked Ahmadinejad, who only voiced opinions they, in reality, support themselves.  This is, however, only one instance of hypocrisy, one instance, one day, one in a series of such instances that are not anecdotal but rather the heart of American belief.
Americans continually call each other hypocrites.  Are they all correct?
THE TWO CONSPIRACIES
When Geraldo Rivera of Fox News "came out" on 9/11 admitting that calling those who asked for a new investigation "nut cases" was wrong, he became the only public figure in government, media or otherwise to ever admit such a mistake.
Every other public figure in America and around the world, all except Ahmadinejad of Iran are silent despite the evidence, the science, the testimony and simple common sense that should have come into play long ago.
The reason for this adherence to myth is never spoken of.  The simple truth is a simple question.  It isn't who did it, only what role did Israel play.  When Geraldo spoke, he spoke only once and never asked another question.  No "dot" will ever be connected, no testimony heard, no forensic evidence reviewed.
9/11 "truthers" are pariahs.
"Birthers," on the other hand, are portrayed almost as though they were themselves a "chosen people," elevated from the dregs of society to protect the wealthy, the evil, the greedy and the cruel from "socialism."  I do so wish them to receive their just reward.
With the voting bloc that holds the Republican party together, rural, uneducated, gun owners, racists, the "American Taliban," endowed with a curious malleability and moral laxity, OK, lets call it what it is, "dumb and mean," joined at the hip with the "scamsters" of Wall Street and the "Mafia" controlled media, the most bizarre conspiracies seem almost as though they have been blessed by the saints themselves.
No matter if elections are stolen, trillions of dollars disappear or half the government faces indictment for war crimes, as long as "Preacher Joe" or "Plumber Bob" still give the nod of approval, all is well.
Nobody knows where, for certain, the "birther" hoax about President Obama began.  Not one word of testimony nor a single document of any kind supports it. It is a lie almost half of America believes, perhaps the craziest rumor in American history.
With 9/11, even the dead hijackers themselves seem to have magically risen from the grave and announced, "Buildings don't just fall for no reason, planes can't fly underground, look someplace else!"
And so it goes…..
Gordon Duff posted articles on VT from 2008 to 2022. He is a Marine combat veteran of the Vietnam War. A disabled veteran, he worked on veterans and POW issues for decades.
Gordon is an accredited diplomat and is generally accepted as one of the top global intelligence specialists. He manages the world's largest private intelligence organization and regularly consults with governments challenged by security issues.
Duff has traveled extensively, is published around the world, and is a regular guest on TV and radio in more than "several" countries. He is also a trained chef, wine enthusiast, avid motorcyclist, and gunsmith specializing in historical weapons and restoration. Business experience and interests are in energy and defense technology.
ATTENTION READERS
Due to the nature of independent content, VT cannot guarantee content validity.
We ask you to
Read Our Content Policy
so a clear comprehension of VT's independent non-censored media is understood and given its proper place in the world of news, opinion and media.
All content is owned by author exclusively. Expressed opinions are NOT necessarily the views of VT, other authors, affiliates, advertisers, sponsors, partners or technicians. Some content may be satirical in nature. All images within are full responsibility of author and NOT VT.
About VT
-
Read Full Policy Notice
-
Comment Policy