by Asif Haroon Raja
Unmanned drones were first used by the US military in Kosovo and Bosnia Herzegovina for surveillance purpose. Currently drones are being employed against combatant civilians in Afghanistan, Pakistan, Yemen and Somalia. Unmanned drones are supplementing aerial attacks by jets and gunship helicopters and cruise missiles. Prof Marc W. Harold writes in his article that future US wars in third world will involve massive drones to police territory. It will employ local satrap forces, like Karzai forces, and once the territory is pacified sufficiently, it will deploy government-ready-to-rule kits.
It is typical of American style war where only opponents and civilians die, but this kind of technological warfare can only be carried out upon weak opponents lacking industrial capabilities and air defence. Today the US air force has more drone operators in training than fighter and bomber pilots. Those who pull the trigger to fire missiles are located in far off places. Drones used are MQ-1 Predator and more recently MQ-9 Reaper firing AGM-114 Hellfire missiles. The US is resorting to this technique to save its troops, yet indiscriminately inflicting horrendous fatalities upon opponents. Drones were used for target killings against suspected Al-Qaeda operatives in Yemen in 2002 which is a close ally of USA. Qaed Salim Senan allegedly involved in killing 17 US sailors in USS Cole warship was killed and the act was justified as a legitimate military target. .
Among the worst affected countries are Afghanistan and Pakistan. Ironically, while Afghanistan is an occupied country where resistance forces are fighting occupation forces for over nine years, Pakistan is an ally of USA and had helped it in capturing Afghanistan and had also arrested several hundred wanted Al-Qaeda and Taliban key figures. It is not at war with the US and is involved in fighting US dictated war on terror against its own people and is paying a very heavy price. As such CIA operated drones remotely operated from Creech Air Force base in Langley, West Virginia, or from bases in Khost in Afghanistan and Shamsi base in Pakistan cannot be morally justified since the strikes do not discriminate between terrorists and innocent women, children and the elderly. More so, experience has proved that use of drones instead of curbing terrorism fuels it further. It helps the terrorists in their recruitment drive and continuation of cycle of violence.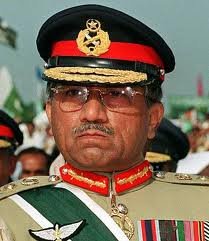 Gen Musharraf who had accepted all the seven demands of USA in September 2001 had also agreed to allow employment of drones for acquisition of intelligence. However, unmanned Predator was offensively fired for the first time on June18, 2004 in South Waziristan (SW) to kill Taliban leader Nek Muhammad when he signed a peace deal with the Army. In 2005, two strikes took place on 14 May and 30 November killing seven people. On 13 January 2006, a house in Damadola village in Bajaur was targeted in which several sleeping women and children were killed. Another drone strike was made against a religious seminary in village Chenagai in Bajaur on 30 October 2006 killing 80 young students. This strike was conducted a day before a peace deal was to be signed with the Taliban in Bajaur. The two strikes in Bajaur were intended to kill Ayman al-Zawahiri. Rather than questioning Washington and warning it to refrain from such unfriendly acts, the Army imprudently took the blame to prevent rise of anti-Americanism. It stirred up anti-Army sentiments among people of FATA.
In 2007, four drone strikes took place in the months of January, April, June and November killing 74 persons. In 2008 the number of attacks rose to 36 resulting in deaths of 296. Most strikes were in North Waziristan (NW) and SW. After Barack Obama replaced George Bush, rate of strikes in January 2009 accelerated to 55 and death toll to 709. The whole brunt came on SW and NW. There were reports in September last that the US military was secretly diverting more drones and weaponry from Afghanistan and deploying along Pakistan border. This was in line with the US stated fears that FATA in general and NW in particular had become the hub centre of terrorism and base of al-Qaeda leadership. In 2010 the death toll reached 1000 as a result of 225 strikes, which was the heaviest. 51 strikes were made between September and December 2010 killing 451 people. Maximum attacks came against NW and SW, with 98% strikes in NW.
Total drone strikes from 2004 till 13 April 2011 were 246 murdering 2306. Well over 90% of 2306 killed were unarmed civilians. Kenneth Anderson says that Obama administration unambiguously believes in the strategic advantage of drone policy because it offers 'best hope for regional stability and success in dealing with al-Qaeda and incorrigible Taliban'. The excessive use of drones has turned our tribal belt into killing field. The severe backlash has come in the form of suicide, bomb and terrorist attacks in cities killing over 22000 innocent civilians.
The policy is domestically saleable in USA since it doesn't endanger lives of troops on ground. The US is justifying excessive use of drones in NW on the plea that since Pak Army is not launching a military operation in that region, drones are the only substitute available to win war without proclaiming a new war in Pakistan. Drones have been described as the weapons of choice in fighting al-Qaeda. The US has however not been able to offer any legal justification for the attacks but covers it up by saying that these are effective means. The US objects to extra judicial killings of terrorists but feels no compunction in resorting to target killings to kill terrorists and unarmed civilians.
Worth of a Muslim in the eyes of Americans can be gauged from the discriminatory payment of compensations to families of victims of terrorism. The US pays $2000 to families of civilians killed by US-NATO. The families of those who had been killed in 9/11 blasts received $2 million. Not a single penny has been paid to unarmed civilians killed by drones in FATA.
Pakistan had experienced wars, insurgencies, bomb attacks and natural calamities but had never experienced suicide attacks or drone attacks. These two which have afflicted Pakistan in the aftermath of 9/11 are much more lethal than any other hazard. Bodies of victims of drones are shred into pieces and flesh and bones collected for burial. While the people of affected area do not have the means to confront the unmanned flying machines, the air force has the capability but cannot respond due to lack of will of the political leadership, which has perhaps secretly given its approval as was disclosed by WikiLeaks and American officials.
Under intense public pressure the rulers have now started beseeching US officials to put an end to this madness. Ignoring Pakistan's repeated protests that drones are not curbing but fuelling extremism and terrorism, USA is continuing to use this destructive weapon recklessly. Violation of territorial integrity and sovereignty and killing people amounts to declaring war on Pakistan but the US still hypocritically asserts that Pakistan is its non-NATO ally and a strategic partner and indiscriminate use of drones is in its interest. The US has refused to transfer drone technology to Pakistan. Drone technology has appealed to several countries afflicted with scourge of terrorism since it helps in overcoming laborious and time consuming exercise of locating, capturing and trying the terrorists in courts. Pakistan, Russia, Georgia, Brazil, China and Israel are reportedly acquiring weaponized drone technology.
Drone attacks abruptly stopped when Raymond Davis a CIA undercover agent was arrested on 27 January. It was found that he and Jonathan Banks, who has fled to USA, were the master coordinators of drone war in Pakistan. Chips used for making the drones home on to intended targets were found on the person of Davis. On the following day of his release on 16 March under dubious circumstances, a deadly drone attack came on a peace Jirga in Dattakhel in NW killing 48 people. The unfortunate incident took anti-Americanism in Pakistan to new heights. The elders of Waziristan belonging to various tribes vowed to avenge the deaths.
The incident was vociferously condemned by Gen Kayani. A strong message was conveyed by him to his counterpart in Pentagon and by DGISI to Leon Panetta that Pak Army and ISI would cease to cooperate with USA in war on terror if such offensive acts are taken against an ally. They were told in clear terms that Pakistan should not be taken for granted and treated both as an ally and a target suiting US whims. The term used by Colin Powel in September 2001 that 'you are either with us or against us' is now applicable to USA itself. Lt Gen Pasha on his recent meeting with Panetta and Mike Mullen at CIA HQ in Langley, Virginia once again pressed the hosts to put an end to counter productive use of drones and also call back CIA undercover agents stationed in Pakistan.
Drone attack on 13 April in SW broke the 25-day lull and it appears that despite strong objections raised by Pakistan the US is bent upon making use of drones. A strong protest has again been lodged by Foreign Office. Drones have become a core irritant in counter-terror campaign and have tensed Pak-US relations. It is ardently hoped that the US sets aside its hobby of deriving a sadistic pleasure by target killing Muslims with remote controlled drones and become more humane and civilized. Today drone has become a weapon of choice for USA. What happens when this weapon fails and the US makes nuclear bomb a weapon of choice?
About the writer: Asif Haroon is a retired Brig and a defence analyst. Email: [email protected]
ATTENTION READERS
Due to the nature of independent content, VT cannot guarantee content validity.
We ask you to
Read Our Content Policy
so a clear comprehension of VT's independent non-censored media is understood and given its proper place in the world of news, opinion and media.
All content is owned by author exclusively. Expressed opinions are NOT necessarily the views of VT, other authors, affiliates, advertisers, sponsors, partners or technicians. Some content may be satirical in nature. All images within are full responsibility of author and NOT VT.
About VT
-
Read Full Policy Notice
-
Comment Policy