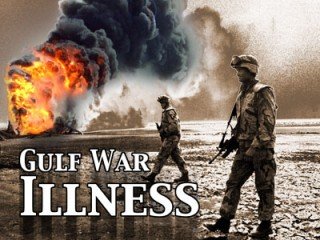 Battle for Gulf War Illness Research Funds Heats Up with DOD Appropriations on House Side
Honor the Commitment to Gulf War Veterans who are Ill NOW
Year in and year out a battle rages in congress.  The movement starts in the US House of Representatives in the Appropriations Committee/DOD.  The Committee will be meeting on Tuesday to vote on the DOD bill before it goes to the floor of the House.
Each year the Gulf War Veterans Advocates and supporters have fought for adequate funding.  The Department of Defense Congressionally Directed Medical Research Program has a dedicated Gulf War Illness program that allows for it to have a person in charge, the staff needed, the peer Review panel, and the Integrative Panel.  This project must be maintained at least by 8 million at least to keep the status of this special program.
What happens if we don't get the 8 million, the Gulf War Veterans stand to loose by being put into a big list of illnesses that the DOD Congressional Directed Medical Research fund.  It dilutes what can be accomplished and takes away the Goal to find Diagnostic tools, Bio-markers and Treatment for at least one in four that were deployed in theater for the Gulf War 1990-91 that are known ill.  That number does not count the non-deployed or Navy stationed on ships that are also claiming Gulf War Illnesses.  It is the largest number of post deployed ill in history statistically.  The veterans of that war are feeling anger, despair, frustration after 20 years of seeking answers and help.  The Vietnam Veterans had pledged to not have a tragedy Agent Orange repeat again in history but yet again here we all are with the lessons of history not learned yet.
It took years for the National Academy of Science-Institute of Medicine to agree that this indeed is a problem and if funding was dedicated that answers and help could come.
The Gulf War Veterans are sicker and are dying and need to be helped.  The veterans served their country without question when this country knew that Iraq had the weaponry and chemicals.  They served and took pretreatment PB pills that had never been used in that situation before, they were order to take anthrax vaccines and multiples of other vaccines in a short time period, they were exposured to downwind hazards from the air bombing and destruction of large bunker complexes of chemical weapons, they lived in the constant dust with heavy metal concentration and a high silica content, they lived surrounded by hundred of oil well fires and the plume that covered the Saudi Arabia peninsular, they were exposed to depleted uranium, and pesticides and other toxic substances.  Medical science can still find the damage within our bodies and find ways to treat but we can not do it right unless funding and a dedicated program is provided.
Considering the IOM recognition that this research is vital to current U.S. forces, the IOM recommendation for a major research effort, and the recent milestone of the first successful medication treatment study, now is the time to capitalize on this progress and increase funding to $25 million, as recommended by the IOM committee chair.
We plead with the members of congress not to abandon the gulf war veterans that are suffering.  Do not let this become a forgotten, ignored debt to the veterans that served without question when asked!  What is learned from the gulf war veterans damaged bodies will probably help the current group of Iraqi and Afghanistan Veterans(OIF-OEF).
In reality the 8 million is the minimal amount and it should be at least twice that amount because time is running and if we are going to truly stand up for the Gulf War Veterans and make the breaks in cutting edge research the time is now to invest.  It is an investment to protect the force and civilian populations in the future .  The lives of these veterans is what hangs in the balance with the first full vote in the House Appropriations Committee.  Will you honor your commitment to these veterans or not?
ATTENTION READERS
Due to the nature of independent content, VT cannot guarantee content validity.
We ask you to
Read Our Content Policy
so a clear comprehension of VT's independent non-censored media is understood and given its proper place in the world of news, opinion and media.
All content is owned by author exclusively. Expressed opinions are NOT necessarily the views of VT, other authors, affiliates, advertisers, sponsors, partners or technicians. Some content may be satirical in nature. All images within are full responsibility of author and NOT VT.
About VT
-
Read Full Policy Notice
-
Comment Policy