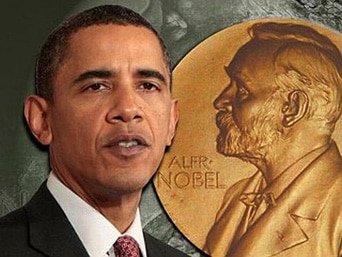 [UNITED NATIONS-September 22, 2011]—Today at the United Nations President of the Palestinian Authority, Mahmoud Abbas formally requested full United Nations membership and stated, "I don't believe anyone with a shred of conscience can reject our application for full admission in the United Nations," as he called statehood "the realization of the inalienable national rights of the Palestinian people."
The Security Council is expected to address the issue next week as D.C. persists to work to prevent the Palestinians from gathering the nine votes needed for it to pass in the full council.
As the final vote is not expected to take place for more than a month, there is time for every citizen of conscience in the world to rise up and petition their Government officials demand the United Nations- and NOT America-Israel- take charge of the ongoing disaster that has wrecked havoc on the Middle East and America's image as an honest broker for justice and peace.

United Nations procedures demand that the special 15-member committee study the membership issue and report back in 35 days, but deadlines at the United Nations are frequently extended.
UN deadlines are also sometimes totally ignored as in the case of Resolutions 181 and 194, which pertain to Palestinian refugees right to return "as soon as possible" but 63 years later, the Palestinians are still waiting for their inalienable rights!
"The Palestinians call their membership application a desperate attempt to preserve the two-state solution despite encroaching Israeli settlements, as well as an attempt to shake up the negotiations that they feel have achieved little after 20 years of American oversight. The question is whether trying to bring the intractable problem back to its international roots will somehow provide the needed jolt to get negotiations moving again." [1]
As a citizen of conscience for US House of Representatives, I have seized the third rail-a subject that tends to be avoided because of its controversial nature- and I know that "it's not over until the fat lady sings" and the power of nonviolent people demanding their inalienable RIGHTS can bring any state to its knees!
Also, on Friday, The Daily Beast reported:
"While Obama publicly pressured Israel to make concessions to the Palestinians over settlements, he secretly authorized significant new aid to the Israeli military that includes the sale of 55 deep-penetrating bombs known as bunker busters, Newsweek has learned.

"The military sale was arranged behind the scenes as Obama's demands for Israel to stop building settlements in disputed territories were fraying political relations between the two countries in public.

"The Israelis first requested the bunker busters in 2005, only to be rebuffed by the Bush administration. At the time, the Pentagon had frozen almost all U.S.-Israeli joint defense projects out of concern that Israel was transferring advanced military technology to China.

"Obama's security cooperation extended beyond bunker busters. According to Rep. Steve Rothman (D-NJ), who serves on the committees that fund both the U.S. military and foreign aid, Obama gave 'orders to the military to ratchet up the cooperation at every level with Israel.'" [2]
America is the worlds largest arms supplier to Israel and under a Bush negotiated deal with Israel that Obama signed onto during the Christmas season of 2009, we the people who pay taxes in America will now provide another $30 billion in military aid to Israel over the next decade!
The 22 days of Israel's attack on the people of Gaza in 2009, was enabled by US-supplied weapons and we the people of the US have been providing over $3 billion annually to Israel although Israel has consistently misused U.S. weapons in violation of America's Arms Export Control and Foreign Assistance Acts.
During the 22 days of Israeli assault on Gaza in 2009, "Washington provided F-16 fighter planes, Apache helicopters, tactical missiles, and a wide array of munitions, including white phosphorus and DIME. The weapons required for the Israeli assault was decided upon in June 2008, and the transfer of 1,000 bunker-buster GPS-guided Small Diameter Guided Bomb Units 39 (GBU-39) were approved by Congress in September. The GBU 39 bombs were delivered to Israel in November (prior to any claims of Hamas cease fire violation!) for use in the initial air raids on Gaza. [3]
In a 71-page report released March 25, 2009, by Human Rights Watch, Israel's repeated firing of US-made white phosphorus shells over densely populated areas of Gaza was indiscriminate and is evidence of war crimes.
"Rain of Fire: Israel's Unlawful Use of White Phosphorus in Gaza," provides eye witness accounts of the devastating effects that white phosphorus munitions had on civilians and civilian property in Gaza.
"Human Rights Watch researchers found spent shells, canister liners, and dozens of burnt felt wedges containing white phosphorus on city streets, apartment roofs, residential courtyards, and at a United Nations school in Gaza immediately after hostilities ended in January.
"Militaries officially use white phosphorus to obscure their operations on the ground by creating thick smoke. It has also been used as an incendiary weapon, though such use constitutes a war crime.
"In Gaza, the Israeli military didn't just use white phosphorus in open areas as a screen for its troops," said Fred Abrahams, senior emergencies researcher at Human Rights Watch and co-author of the report. "It fired white phosphorus repeatedly over densely populated areas, even when its troops weren't in the area and safer smoke shells were available. As a result, civilians needlessly suffered and died." [Ibid]
During the 22 days of attack on Gaza, the UN Security Council, Amnesty International, International Red Cross, and global voices of protest rose up and demanded a ceasefire, but both houses of Congress overwhelmingly endorsed resolutions to support a continuation of Israel's so called "self defense."
When President Franklin D. Roosevelt met with labor leaders in 1934 for four hours, he told them "You've convinced me that you are right. Now, go out there and FORCE ME TO DO IT."
What he meant, was that the pressures on a President to stay with the status quo and the forces of the economic and political elites of the country are so enormous, that even when a President wishes to move in a different direction, he needs the force of progressives passionately pushing him in the correct direction.
"If you are not a part of the solution-you are a part of the problem."-Eldridge Cleaver
Be a part of the solution and help force Obama to earn his Nobel by adding your signature to this White House petition :
We petition the Obama administration to:

Not veto Palestine's application to become a member of the United Nations.

This month Palestine will apply to become a UN member. We call upon you not to veto this application in the Security Council.

For decades Palestinians have been prevented from exercising their rights to freedom & self-determination on even a portion of their historic homeland due to Israel's policies of ethnic cleansing, apartheid, military occupation & colonization.

Palestinians are seeking UN membership as a way toward establishing a just & lasting peace that must include ending Israel's occupation of the West Bank, East Jerusalem & the Gaza Strip; equality for Palestinian citizens of Israel; & implementation of Palestinian refugees' right of return.

Palestinians have waited 63 years for their human rights-Don't set a timetable for their freedom by vetoing their UN membership bid. [4]
PS: I was the 711th citizen of conscience to sign the above petition at White House petition
Eileen Fleming founded WeAreWideAwake.org. She produced videos "30 Minutes with Vanunu" and "13 Minutes with Vanunu".  She has authored many books including; A USS Liberty Remembrance of 50 years USA Government Cover-Up of Israel's 8 June 1967 Attack on USA Spy-Ship, Wabi Sabi Body ETERNAL SPIRIT, and Heroes, Muses and the Saga of Mordechai Vanunu. Click here to see her latest books. Visit Eileen's YouTube Channel
ATTENTION READERS
We See The World From All Sides and Want YOU To Be Fully Informed
In fact, intentional disinformation is a disgraceful scourge in media today. So to assuage any possible errant incorrect information posted herein, we strongly encourage you to seek corroboration from other non-VT sources before forming educated opinion. In addition, to get a clear comprehension of VT's independent non-censored media, please read our
Policies and Disclosures
.
Due to the nature of uncensored content posted by VT's fully independent international writers, VT cannot guarantee absolute validity. All content is owned by the author exclusively. Expressed opinions are NOT necessarily the views of VT, other authors, affiliates, advertisers, sponsors, partners, or technicians. Some content may be satirical in nature. All images are the full responsibility of the article author and NOT VT.
About VT
-
Comment Policy