U.S in vicious cycle of social & economic issues, it's about time for some protest.
Israel now on the way to South Africa style isolation.
U.S backed dictators but shifted policy when they were overthrown.
EU takes cowardly stance unwilling to oppose U.S position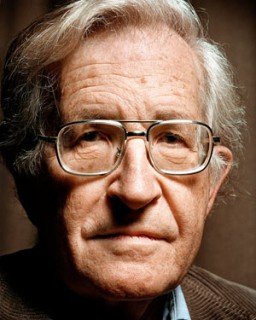 In an interview with RT's Marina Portnaya, prominent scholar Professor Noam Chomsky gives his take on some of the world's political hot topics.
Chomsky vividly shares his reflections on the wall street protests and warns of an impending serious poverty and real unemployment similar to the great depression, he talks about the 2012 American presidential campaign spending and how positions in both the white house and the congress are being bought, not earned and he refers to the killing of Osama Bin Laden and how this marks a shift of American policy from Bush's abducting and torturing whoever the CIA thought posed a threat to the U.S to Obama's "just kill `em when you spot `em" approach regardless of the legalities overlooked in the process.
He concludes that the killing of Osama Bin Laden was done, in such a way, as to infuriate, and may be implicate the Pakistani military, something he seriously regards as extremely dangerous.
In regard to the Arab spring, Chomsky acknowledges, in a similar way to the Arabs' prevailing public opinion, that the U.S and its western allies did not support the Tunisian or the Egyptian revolutions; rather they opposed them, and backed the dictator till the last minute and then shifted policy when they were overthrown.
Pinning its hopes on the sole support of the US, Chomsky warns "the Zionist state would risk a collapse if that support was to be withdrawn or compromised – much like apartheid-era South Africa." ­He recalls how South Africans felt safe to ignore a UN embargo and corporations pulling out of their country throughout the 1980s, as long as the Reagan administration continued to support them.
As soon as the US withdrew its support, the apartheid regime collapsed. "For 35 years, the US and Israel have been rejecting a political settlement that is supported virtually by the entire world.
A couple of months ago, there was a meeting of the oligarchs — people who pretty much run the economy of Israel," Chomsky says, "and they warned the government that it better accept something like this resolution, because otherwise, Israel will be, as they put it, South Africanized: even more isolated, with boycotts, refusal to load ships, and their economy will collapse."
For more articles by Dr. Ashraf Ezzat visit his website.
[youtube f5pur4-dfiY&list=PL0437029A026AFE7B&index=2 Noam Chomsky interview in RT]
ATTENTION READERS
Due to the nature of independent content, VT cannot guarantee content validity.
We ask you to
Read Our Content Policy
so a clear comprehension of VT's independent non-censored media is understood and given its proper place in the world of news, opinion and media.
All content is owned by author exclusively. Expressed opinions are NOT necessarily the views of VT, other authors, affiliates, advertisers, sponsors, partners or technicians. Some content may be satirical in nature. All images within are full responsibility of author and NOT VT.
About VT
-
Read Full Policy Notice
-
Comment Policy