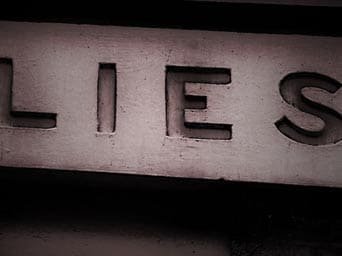 by Tom Valentine
How do you teach impressionable youngsters anything of value when the whole bleeping world is a pile of deceit?
It can't be done!
In the past when the knitted pattern got garbled, the one holding the needles and yarn, just looked it over and ripped it out, starting over. I would like that, but how much should be ripped off? Where do we restart?
Back with the founding fathers? Hell no. Back at the landing of the Mayflower? Double hell no! The Mayflower bunch were pure Oxymorons, Clutching new bibles and looking to Jerusalem.
Did you ever wonder why America had so many towns with Zionist names, even before Teddy Herzl let the cat out of the bag? This is verboten to say in the land of the free, and the home of the brave, why?
Who really asks such questions? Brave, thoughtful and informed people is who; where are they? How do we get them together as a force—Oh, wait a minute, getting such people together just makes them an easier target. Is that the infamous "catch 22?"
So, to clean the snarls out of the pattern we need to pull it apart further into history to start with a clean slate, don't we?
How about going back to the beginnings of our civilization's Golden Age, When Jesus Christ walked around Judea and told people the truth, the whole truth and nothing but the truth, so help Him.
Could we do any better with truth, than those folks did 2000 years ago? I doubt it, because the same pack of evil liars were still running the show back then, and people are generally the same sniveling, selfish assholes they are now.
Yes, I admit I'm hard on ordinary folks, but hell it takes one to know one, and I be ordinary too.
Christ left quite an impression on people, and he demonstrated truth, in no uncertain terms, especially when it came to money, charity, respect and working together for common good.
What could be different if we unwound time back to that day, and witnessed the same solid lessons? I say, no big deal! Folks would still piss it away, and for the same reasons.
Look at what we dumb bleepers did with the wonderful lessons from Christ. Before good people established a framework to rely on (religion) they were bickering about points and issues tangential to the straightforward lessons—was Jesus the son of God, or a mere prophet? Or was he the fullness of God, or three entities in one?
Why was that esoteric fluff at issue? Who put such divisive ideas into the mix? Wasn't the message clear regardless?
It was like making abortion or gay marriage into national issues today—strawman issues to help divide opinion and nothing else.
Things went downhill from there—not only did the heads of state get into the act while listening to the same dark whispers from behind the curtains telling everybody that Jesus was a bastard, and Mary was a whore; and he deserved the cruel death because he broke their exclusive, racist horse pucky laws.
People being what we are, is it any wonder the magnificent spiritual story and practical lessons were lost, and the strict rules against killing and warring for filthy lucre were abandoned? We also abandoned humility.
Ah, well; can we unravel the yarn further back to get a strip of unsoiled yarn?
How about finding the truth about the forming ideas prior to Christ and his advent? It can't be easy, because the truths of God's revelations to mankind were twisted at the outset by those who believed they knew all things better than the Creator—and still believe it—the Talmudists.
The unraveling yarn reaches a Gordion knot at this point. It will be useless to start knitting civilization again. I defer to a great journalist whose works I have reviewed: Controversy of Zion; Tragic History
To start over, it will be necessary to flush the racist, exclusive "laws" from Talmudic poisons out of our hair, thoroughly.
To illustrate the pervasive nature of creeping Talmudic evil. Read about Maimonides and his pursuit of the "Golem" and then take a look at a recent blurb from "scientific" literature: Scientists create test-tube sperm

Ho-Hum.
Tom Valentine (born August 20, 1935, same day as Ron Paul) is a businessman, writer, commentator and radio host with an anti-establishment perspective. He worked with Radio Free America from 1988 to 2004. He tends to align with issues from left and right ends of the political spectrum, as well as libertarianism. His main journalistic interests have been unorthodox health care methods and conspiracy theories. He is a believer in many alternatives as cancer cures, and believes that soy products are unhealthy for human consumption. All of his views are at odds with the mainstream medical community.
ATTENTION READERS
We See The World From All Sides and Want YOU To Be Fully Informed
In fact, intentional disinformation is a disgraceful scourge in media today. So to assuage any possible errant incorrect information posted herein, we strongly encourage you to seek corroboration from other non-VT sources before forming an educated opinion.
About VT
-
Policies & Disclosures
-
Comment Policy
Due to the nature of uncensored content posted by VT's fully independent international writers, VT cannot guarantee absolute validity. All content is owned by the author exclusively. Expressed opinions are NOT necessarily the views of VT, other authors, affiliates, advertisers, sponsors, partners, or technicians. Some content may be satirical in nature. All images are the full responsibility of the article author and NOT VT.