…by   Preston James
Unbeknownst to most American's, Ronald Reagan's authorized his personal Secret Agent Lee Wanta to build an American High Speed Rail (HSR) Maglev Bullet Train system that was capable of speeds of 225 MPH.
Not only did Lee Wanta create a viable, realistic plan to do so, he actually raised the necessary funds.
And that marvelous plan is still ready to be implemented, fully funded, and constitutes the very best clear and certain path to the reconstruction of American heavy industry and manufacturing, while providing two million new high paying American jobs for American Citizens.
In the early 1981, United States President Ronald W Reagan gave a mandated order/directive to Lee Emil Wanta under Presidential Executive Order No. 12333 to design and implement an MX Mobile Missile Rail-car based system.(1)
The Bush Cabal is still hanging on to their power, using Cutouts and Puppets. The Bush Cabal, the folks that assassinated JFK and hijacked the CIA to use as the City of London's Central Bankster's action agent (Cutout), also stopped the Wanta HSR Plan cold, hijacked his money he had raised for the plan, all made possible when they instituted an assassination attempt on President Reagan and bought off many intel, USG officials and some high US military.
Few Americans realize that the Bushes cannot legally hold any public office due to an immunity agreement between Prescott Bush  with the USG over his trading with the Nazis and exposure for treason through Union Bank, SA as described in a prior VT article (2).
President Reagan authorized Wanta's company, New Republic/USA Financial Group, Ltd., Jackson, Mississippi, USA (a Mississippi intelligence operations group under Title 18 USC Section 6 (line 11) to build or otherwise obtain a rail system capable of moving MX Mobile Missiles.
It was Wanta's efforts to implement this MX Mobile Missile Plan using Railcars for President Reagan that led him to come up with a true High Speed Rail (HSR) Bullet Train System which Reagan quickly approved and asked Wanta to implement according to a pre-planned timetable.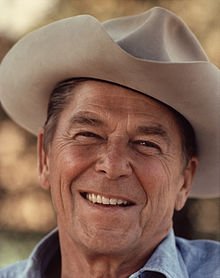 Reagan's directive had to do with an Operational Plan to lawfully purchase the Santa Fe/Southern Pacific Railroad in the U.S. Bankruptcy Court for authorized mobilization and deployment activities.
One of those authorized activities involved the movement of MX Mobile Missiles to an underground storage facility at Redstone Arsenal in Huntsville, Alabama.
Redstone began as a chemical weapons manufacturing facility for WWII but became the Army's focal point for rocket and space projects (including the development of the first U.S. ballistic missiles and space launch vehicles).
Through using an old bankrupt railroad called Sante Fe & Southern Pacific to move MX Mobile Missiles is a far cry from planning a national high-speed rail facility for the American People.
The Wanta High Speed Train (HSR) Bullet Train System that Ronald Reagan authorized Wanta to build was described in a previous VT article (3).
Though most Americans react to such information about the Wanta HSR System (HSR Maglev Bullet Train) Plan with a bit of a "ho-hum" attitude, those who are paying attention to what's going on today understand the significance of the above information in its relationship to another under-reported story.
According to a recent story, Russia is now developing a new intercontinental ballistic missile mounted on a railway car in a bid to counterbalance prospective U.S. weapons, according to a senior Russian military officer.(4)
"Colonel General Sergei Karakayev, the chief of the military's Strategic Rocket Forces, said in remarks carried by Russian news agencies on Wednesday that the new weapon would be much easier to camouflage than its predecessor.  The Soviet-designed railway missiles were scrapped in 2005."

"Karakayev said the Yars missile intended for the project was much lighter than the Soviet-built system and could be put inside a regular refrigerator car unlike its predecessor, which required a heavier and bigger car that could be detected by enemy intelligence."
Obviously President Putin has come to believe that the idea of Wanta's mobile Missiles/Rail Car System is a very important concept that can make a valuable contribution to Russia's defense. So now Putin who has attained the status of a top Rock Star in the West for sheltering the great American Whistle-blower hero Edward Snowden, once again shows his raw intelligence and political reality.
Certainly Putin must be enjoying watching the criminals in charge of the NSA squirm and deny their crimes and Treason while they still accuse Snowden of violating National Security, when actually they are the foreign controlled RICO criminals and Traitors exposed for spying on all Americans and tapping their phones and violating the Fourth Amendment.
It be quite amusing for President Putin to watch these Traitors and criminals be exposed for spying on all Americans and tapping their phones, sending all raw data to Israeli contractors who process it and sell it to America's enemies and highest bidding corporations, and also use it to blackmail Supreme Court closeted judges to approve illegal healthcare laws, and many other USG officials, judges and politicians to commit numerous illegal, Treasonous and Seditious acts.
Lee Wanta started implementing an excellent plan for Reagan to build the desired MX Mobile Missiles/Rail-car based system called the LGM-118 (MX) Peacekeeper Rail System.
The direct mandated order that Leo Wanta received from President Reagan told him to purchase the Federal Land Bank building in Jackson, MS, which would be used for logistics and satellite feed. The funds to buy the building and the Santa Fe Southern Pacific Railroad came from the Department of Defense to New Republic/USA (Miss).
The money was placed in Deposit Guaranty Bank in Mississippi and the necessary credit cards for field operations were issued by Merrill Lynch to the New Republic/USA Financial Group, Ltd (Miss).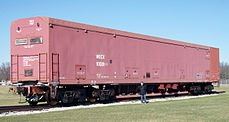 The mobile MX Missile Rail-car System used Refrigerator cars manufactured by Rockwell, International to carry the Missiles incognito.
These cars were to be kept in special disguised enclosures until brought into action, when they would be brought out and transported along railroad tracks all over the Nation.
This was purposefully leaked to make sure any nuclear armed enemy would be reluctant to go into a nuclear exchange with America given the fact this train based MX Mobile Missile System would almost guarantee  mutually assured destruction (MAD) in any nuclear exchange.
And this was a sound defense strategy since President Putin is now utilizing this novel idea as a major deterrent to nuclear war by any potential enemies.
Before Lee Wanta could fully implement Reagan's directives which included the Mobile MX Mobile Rail System and also a true High Speed Rail System (HSR Bullet train), he was blocked by the Bush Cabal and given a bad rap in an attempt to discredit him and stop the implementation of both systems and other changes best characterized as the Wanta Reconstructing America Plan (WRAP).
If you have read Chapter 9 of Wanta's biography, WANTA! Black Swan, White Hat, you are aware that the prosecuting attorney, J. Douglas Haag, a State of Wisconsin Assistant Attorney General, made much to-do about a $500,000 deposit made to the Mississippi bank, telling the jury the funds were the personal property of Wanta and represented evidence of his guilt as a tax evader in the State of Wisconsin.
The funds, of course, came from the Department of Defense and represented nothing of the kind… but AAG Haag had Wanta in a box.
Part of the the Wanta High Speed Rail System Plan (HSR Maglev) was designed to advance the American MX ICBM Missile Defense System.
The money had been provided to purchase a railroad line, right of way and real estate properties that would be used to haul MX Mobile Missiles to defend our great nation – America. The railroad and building for which the funds were provided both were linked to a highly secret mandate from the President of the United States.
Wanta could not make that information public at his phony non-jurisdictional – county criminal tax trial for civil tax evasion. Instead, he had to eat a 22-year prison and parole sentence.
At the time of Wanta's Mississippi attempt to purchase the Santa Fe & Southern Railroad so America's MX Mobile Missiles could be moved to appropriate national locations for the national defense, the Central Intelligence Agency (for which Vice President George Herbert Walker Bush had been Director until becoming vice president under President Reagan) was competing against a new intelligence agency that Reagan wanted in place to replace what he believed was a totally corrupted CIA as previously acknowledged by former President John F. Kennedy.
The new agency was called Intelligence Support Agency (ISA) and Lee Emil Wanta was to be the Assistant Director of the new American intel-ops group. As is almost always true in the world of political cronyism, the CIA was threatened by the presence of the new group and was probably behind the failure of the acquisitions needed – the railroad and the Federal Land Bank building – to implement President Reagan's plans.
The result: the CIA did not want the MX Mobile Missiles being moved around by the Department of Defense via Wanta's company – a USC Title 18 USC Section 6 (Line 11) intelligence gathering corporation. They wanted to control the operation complete with "set-aside allocations" and other financial motivation to be enjoyed by unidentified participants at the expense of American taxpayers.
The Wanta HSR Train System (Maglev Bullet Train) has important Civil Defense and National Disaster response capabilities.
Lee Wanta says the railroad plan (to be disclosed publicly) was to provide a hurricane evacuation route for Florida, Georgia, Alabama, Mississippi and Texas and that high-speed rail filled that need nicely…That was the story that was to be told to the Public.
The hard core reason that justified the costs involved was, however, national defense: the movement of MX Mobile Missiles to critical locations, but civil defense was an important gain that would result from the successful implementation of the HSR System.
So there you have the synopsis of why Putin is, in December 2013, taking advantage of the original plan for Mobile MX Mobile Missile System born during the Reagan Administration under the management of Presidential Secret Agent Lee Emil Wanta… a plan that would have saved us from the USSR at that time.
Lee Wanta was working with numerous very high level American Military and Intel on his AmeriRail High Speed Rail System (HSR). Lee Wanta was working in concert with General James A. Abrahamson, Central Intelligence Director William Casey, former Central Intelligence Director William Colby, and Reagan's Attorney General, William French Smith. 
Gen. Abrahamson was Director for the F-16 Multinational Air Combat Fighter Program at Aeronautical Systems Division before being assigned Administrator for the Space Transportation System, and was responsible for the nation's space shuttle program. In 1980, he assumed the duties of Deputy Chief of Staff for Systems, Air Force Systems Command Headquarters.
History teaches the importance of Transcontinental Railroads.
If one studies the early 1900 history of the construction of the Transcontinental Railroad connecting a developing economic Eurasian Alliance between France, Germany, Russia and Japan, and would quickly erode their worldwide financial power base which was designed to serve as a substitute to the declining British Empire and loss of so many Colonies.
It was this same tribe of central British Banksters  operating out of the City Of London Financial District, a separate nation-state with its own ambassadors just like the Vatican, that financed both the Bolshevik Revolution and its much feared Cheka Red Terror, Lenin and then Stalin, Mao and Pol Pot as well as Hitler and the Nazis and now the rogue zio criminal syndicate state of Israel of Rev.2:9 & 3:9.
And it is these same Zionist British Bankster forces at work today keeping America divided into political warring factions in order to keep America divided and conquered, known as the "Perfidius Albion" plan of secret colonization and/or nation-state financial infiltration and hijacking in order to massively asset strip.
These very folks, the Zionist infil-Traitors, the enemies inside the gates of America and their political puppets and Cutouts owned by AIPAC, and B'nai B'rith super-masons, are the entities that have worked so hard to keep Lee Wanta from activating his Reconstructing-America Plan and have prevented him from access to his personal money which has been awarded to him by a Federal Court Order.
 '"Chaselet" was an intelligence operation involving Swiss banks (particularly Credit Suisse) that were re-activating what should have been "dead" bank credit instruments… like Letters of Credit. For example, a Letter of Credit from Chase Manhattan might have been drawn down – or may not have been drawn but served as collateral on another credit. Wanta's investigation involved Credit Suisse, Union Bank of Switzerland and other banks recycling the Letters of Credit from banks around the world – reactivating what should have been dead notes. What was being done was a criminal act.

'Wanta explains it this way: "Say a hoodlum comes to a banker and gives that person a clean, clear, active financial document. You go on the computer and the computer says 'yes, that person is the owner!' You, the banker, know the hoodlum is not the owner, but he is going to give you 10 or 12 percent because he's going to re-cycle the Letter – reactivate it. There's one condition before the one-year loan the hoodlum is asking for can be granted by the banker. That once dead but now alive note must be returned and destroyed before the loan to the hoodlum matures (becomes due). In other words, the loan must be repaid before its due date. That way, the bank is not holding the fraudulent financial document because the loan is repaid before it becomes due and the dead Letter of Credit that collateralizes the loan is destroyed."

'Say the "dead" letter of credit is in the amount of $300 billion. Your loan rate for six months is 7 percent – or, $2,100,000. The borrower places the money in a six-month bank guaranteed instrument (which because the amount is large, is purchased at a 20 percent discount). The borrower has $300 billion and is able to purchase the investment for $240 billion. He receives interest on the entire $300 billion for six months. At that point in time, the $300 billion investment vehicle is cashed and your profit for the six months is $2,100,000 – the amount of your bank loan interest. The loan interest is paid and the "dead" letter of credit is destroyed. But if the loan interest totals the same as the profit, did the person make any money on the deal? Re-read sentence three of this paragraph. He bought the investment at a 20 percent discount, spending only $240 billion for the $300 billion investment. He netted $60 billion.

'A lot of money can be re-cycled that way – perhaps even $4.5 trillion, broken into numerous "Letters of Credit" which really do not exist but which once were written…'(5)
_______________________________
Unfortunately for America, the Bush Cabal (crypto-zios and Nazis) still remains in power using Cutouts and Puppets running the Administration, although its power base in now beginning to quickly erode and imminent collapse is soon to come as City of London based World-Zionism, the largest worldwide crime syndicate is being fully exposed and defeated on all fronts.
The current batch of Bush Cabal Traitors and cronies know that the actuation and completion of the Wanta High Speed Rail System (HSR Maglev Bullet Train) would unify America and immediately increase commerce and business across America.
Ask any transportation expert and they will tell you that good transportation enhances commerce in many different ways and high speed transportation has many advantages already proved in Europe, Japan and China that have high speed Bullet Trains functioning now. Careful study of this wonderful and informative book at certain sections will reveal many of the details of the Wanta High Speed Rail System (HSR Maglev Bullet Train) Plan.
What exactly would the Wanta High Speed Rail System (HSR Maglev Bullet Train) look like?
If implemented now, the Wanta Reconstructing-America Plan with its AmeriRail High Speed Rail System (HSR Maglev Bullet Train) would provide an aggressive solution to the serious economic demise of America caused by the so-called Free-Trade Agreements.
If implemented now, even though delayed by the Bush Cabal and its blatant violations of Rule of Law and massive endemic corruption, the Wanta Reconstructing-America Plan would serve as an aggressive solution to the serious problem created by so-called "Free-Trade" which was accompanied by US Department of State grants to American Corporations to export factories and jobs to Mexico and then China, as well as other countries.
All Free-Trade have been acts of blatant Unconstitutional Treason by top US Politicians and Public Officials who sold America out for campaign donations, set-aside allocations, revolving-door jobs, lucrative honorariums, power and position, as well as the "Beltway Lifestyle" of living like Royalty and Kings and/or Princes or Princesses.
Certainly the removal of the Bush Cabal and its cronies from high positions of unelected power in the USG would make it possible to fully retract all Free-Trade Agreements and re-institute reasonable protection for American jobs, manufacturing and industry with the re-instatement of a system of appropriate Tariffs as was done before the Bush Cabal rose to Unconstitutional power and was able to put their puppet in the White house who would pull out all stops to pass free Trade Agreements in order to destroy America's industrial, manufacturing and financial might.
President Eisenhower's National Highway System was a great stimulus for new and expanded commerce as well as contributing to a more effective defense system.
When President Eisenhower instituted his "National System of Interstate and Defense Highways" aka the "Interstate System" with high bridges permitting the rapid transport of American ICBM missiles, the commercial and trucking benefits for all of America were simply astounding.
Folks could travel long distance for family vacations with ease and over the road trucking transported manufactured goods and food stuffs and a rapid rate never before possible.
The economic benefits to America were simply astounding. Certainly the implementation of the Wanta HSR System would quickly produce major benefits from inexpensive high speed travel for America.
New Hotels would quickly be built by AmeriTrust Groupe, Inc. (USA), and Hotel/Motel Chains and other supporting businesses localized Rail Systems which link to the national High-Speed Rail System would be built, offering quick access to and from HSR Centers and Hubs.
Two Million new jobs with good salaries and total benefits would be created and reliable salaries would greatly reduce past-due house payments and foreclosures which would, in turn,help put a floor on the troubled housing market.
Ronald Reagan was a most distinctive 40th President of the United States of America but little is known by the general public of his vision to revitalize American transportation, industry, and jobs and the special plans he formed in consultation with Lee Wanta, his secret agent and right hand "can do" man.
Ronald Reagan has been rightly credited with taking down the Berlin wall and ending the evil communist reign of the Soviet Union and East Germany, and his personal Secret Agent and Confidant Lee Wanta played a strategic part in managing this sensitive operation.
What Ronald Reagan was known for was his credo, "Big Government is not the solution, but IS the problem."
Ronald Reagan like all previous US Presidents was not perfect, and most of his mistakes have been played out and used by his detractors and political opponents. What he did right and was in the process of doing to rebuild America far overshadowed any of his mistakes and oversights.
Few Americans have ever been informed of what Reagan's dynamic Vision was for America as a restored Constitutional Republic. Even fewer know how he planned to achieve independent Industrial might and prosperity for all willing to work, and what he did while President to bring this about.
The man that was his close personal confidante, Lee Wanta, knows more about Ronald Reagan's Vision for America than anyone else because he worked with the President — reporting directly to him as a secret agent. Wanta helped Reagan develop these plans and was well on his way to implementing them before President Reagan was stopped cold by one of several assassination attempts, which in reality, were all attempts at a coup d' e-tat by the Bush Cabal.
Although Reagan lived through the assassination attempt , his power was drastically curtailed by the betrayal and usurpation of many around him…People he thought were his loyal supporters. They jumped ship and joined up with the new City of London backed Bush cabal which although still in power to this day running numerous puppets, its power base is being eroded by the day and its days of unrestricted power are now quite limited.
Once the Bush cabal was in place and had aligned it's forces, it instituted major efforts to Globalize America starting with the passage of massive Free Trade Agreements under Bill Clinton who worked for them.  Under President Clinton, Department of State grants were provided to finance the cost of exporting American jobs, manufacturing and industry outside America to Mexico and China.
[youtube xQ7kn2-GEmM#t=86]
Every single Free-Trade Agreement has been a blatant High Treason and Sedition, both of which are capital crimes against America, a Constitutional Republic, and can lead to execution or life-imprisonment upon conviction.
Every single Free-Trade Agreement has been a result of blatant acts of High Treason and Sedition against America, as well as violations of the US Constitution and truly represent acts by "enemies within America" who have been bought off by wealthy offshore international Central Banks and corporations as well as wealthy lobbying groups including AIPAC and B'nai B'rith and the like who serve as agents of control for the Zionist City of London Central Banksters.
The free trade crimes of NAFTA, CAFTA, GATT, and WTO have been passed incrementally under the spell of the Bush Cabal which is still in power have resulted in the massive exportation of jobs, manufacturing and heavy industry out of America, reduced available employment, diminishing long term careers and generally eroded the economy, creating a general bifurcation of class in society with growing holdings of the upper 1% and diminished wealth of the rest.
If Bush and his cabal of Traitors had not usurped President Reagan's power and instituted a coup d' e-tat and tried to assassinate him, NAFTA, CAFTA, WTO, and GATT would never have occurred and Fair Trade with properly weighted tariffs would have remained in place. And America would have had plenty of jobs right now, no massive recession of 2007 and a much better standard of living right now for all Americans.
Ronald Reagan worked with Lee Wanta to develop specific and dynamic plans to revitalize the American transportation system, manufacturing and heavy industry, and the ICBM Missile Defense System.
After the coup d' e-tat which placed the Bush Dynasty in power, Reagan's plans to continue to build American industry, manufacturing and the new jobs that come with it got sidetracked and ignored. Lee brought down the Soviet Union Ruble (SUR).
He had received $150 Billion USD from America's defense budget to do it — and Wanta repaid those funds in less than six months. From there, using money in no way associated with the American Government but gained by his own investment skill, Wanta proceeded to create the greatest fortune ever amassed by one human being.
Wanta knew Reagan's plans to continue thee strengthening of the American economy – He was one of very few people who knew all the details of what Reagan wanted for America.
What few realize is that Lee Wanta completed the Reagan plan to "Tear Down that Wall" on his behalf, and also completed most of the preparations for the second part of Reagan's Plan which he had developed in consultations with Lee Wanta and assigned to him to personally actuate and complete, which is best described as the AmeriRail High Speed Rail System (HSR Maglev Bullet Train) Plan.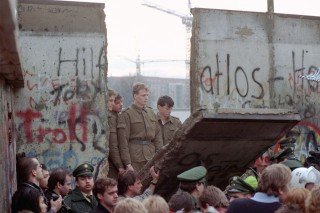 President Reagan had asked Lee Wanta, working in conjunction with former Director of Intelligence William Colby, Reagan's Director of Central Intelligence, William Casey, and Reagan's Attorney General, William French Smith, to come to come up with a plan to take down the Evil Empire.
The Plan was to Destabilize the economy of the Evil Empire, which in turn, would bring down the structure of the Soviet Military and its Military Structure was approved by Ronald Reagan and successfully actuated and completed by Lee Wanta.
What was done specifically is quite complex and for those that want to gain a complete understanding can refer to his Biography, Wanta! Black Swan, White Hat. Wanta's significance in this effort is also documented in Claire Sterling's book, Thieve's World (Simon & Schuster, 1994).
This book, Wanta! Black Swan, White Hat, can now be purchased in its latest Edition in digital Kindle form with numerous detailed copies of legal, official documents.(6)  Careful study of this wonderful book at certain sections will reveal many of the details of the Wanta AmeriRail High Speed Rail (HSR Maglev Program).
The Wanta Reconstructing-America Plan can be instituted now, all the money has been provided in advance by Lee Wanta.
If instituted now, even though delayed by the Bush Cabal and its blatant violations of Rule of Law and massive endemic corruption, the Wanta Reconstructing America plan, would serve as an aggressive solution to the serious problem created by so-called "Free Trade" which was accompanied by US Department of State grants to American corporations to export factories and jobs to Mexico and then China, as well as other countries.
All Free Trade Agreements have been acts of blatant, Unconstitutional Treason by top US Politicians and Officials who sold America out for campaign donations, revolving door jobs, lucrative honorariums and power and position and the beltway lifestyle of living like Royalty and Kings or Princes.
Certainly the removal of the Bush Cabal from high positions of power in the USG would make it possible to fully retract all Free-Trade Agreements and re-institute reasonable protection for American jobs, manufacturing and industry with the reinstatement of system of appropriate Tariffs as was done before the Bush Cabal rose to power.
Free Trade is treasonous and Seditious, and designed to destroy America's National economy and export millions of jobs, manufacturing and industrial opportunities out of America, all financed by US Department of State 'grants' paid for by you, the American Taxpayers.
There is nothing wrong with "Fair Trade" which is the application of reasonable Tariffs set by an American Trade Board which raise import prices to parity of American manufacturing and used properly prevents unfair advantages from import goods in the American marketplace.
Allowing imports at unfair prices to be sold has undermined American industry, manufacturing and jobs under all the Lawless, Treasonous Free-Trade Agreements.
The plan for the Wanta High Speed Rail System (HSR Maglev) is still ready to be actuated and completed by Lee Wanta as negotiated between he and Ronald Reagan as soon as the illegal blocks by the treasonous Bush Cabal are removed.
Central to the Wanta Reconstructing-America Plan (WRAP) is the construction of a true trans-national High Speed Rail System (HSR Maglev) with speeds of 200+ MPH.  This is not Rapid Transit (RT) which is limited to speeds 125 MPH or less, typically far less.
This is a true state of the Bullet Train like they have in Europe and even China; even more advanced and with more redundant safeguards such as selective/intermittent track segment activation. St. Louis will serve as the central hub where manufacturing, logistics, planning, security and maintenance operations are run, which would certainly vitalize an economically ruined city.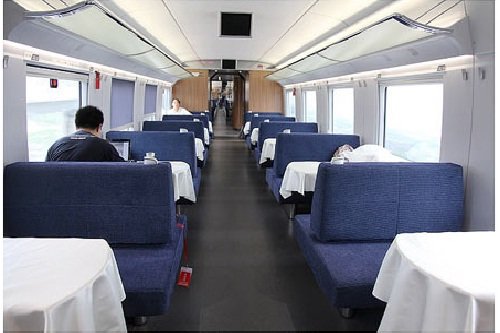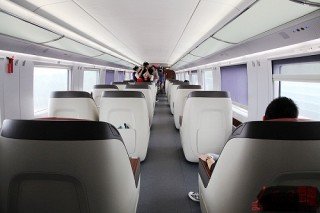 Lee Wanta was a child genius who stood out and was quickly noticed. His mental abilities were so extraordinary that they eventually came to the attention of his US Senator, Alexander Wiley, who brought Wanta into a long process that involved serving America, the Constitutional Republic, who Wanta dearly cherished.
As Wanta went on to pursue numerous functions for the USG he attained many remarkable and extraordinary achievements, and this eventually caught the attention of Ronald Reagan who was always looking for the very brightest talent out there in America to assist with the implementation of his special program to revitalize and strengthen America's Defense while keeping America strong economically.
If one examines and considers Wanta's abilities to process, comprehend, design and activate large scale solutions to serious defense and economic issues and master them in un-obvious and very superior ways, it is obvious that this man Wanta is a remarkable man and is in a class of his own as far and cognitive and mental problem solving capabilities in exceedingly complex situations where no simple or easy solutions seem evident.  And yet he does come up with dynamic, creative, workable solutions over and over again.
It is possible that President Reagan was informed by William Casey that he could and should have his own personal agent to implement his plans and that he had better be careful who he trusted because American intel was deeply infil-Traited. And it is interesting that Casey had serious distrust of many around him even when he was head of the CIA.
He brought in his own secret agent Frank Dux to serve him.  Dux was at the time an Asian Bloodsport martial artist victor and considered by most experts at the time to be the world's best martial artist and the quickest in the world in hand to hand combat. Casey trained and equipped Dux who then went on to serve and protect Casey diligently and heroically.
Dux proved himself to be a hero and a stand up man while serving William Casey. This amazing story can actually be read about in Frank Dux's excellent biography, The Secret Man (7). And ignore the superfluous attempts to discredit his story, a quick read of his marvelous book and a fact check will expose these efforts and show Dux to have been the real deal.
President Reagan realized that Lee Wanta was an absolute financial and business genius.  Anybody that knows Lee Wanta well realizes he has exceptional social and communication skills, has a photographic memory for names, faces, places, facts and detail far beyond the norm, and has the ability to comprehend complex economic and financial matters that are so far unmatched by anyone in America.
Conclusion and Call to Action:
And now you have the numerous reasons behind the unique, dynamic plan for the creation of the High Speed Rail System (HSR) and an understanding of the many positive ways it can be used for the good of the American people such as escaping large regional natural (and other) disasters rather than being trapped in big cities and forced to face possible death… and, of course, the HSR System would serve as an essential upgrade to our MX Mobile Missile System and the defense of our Great Nation America, land of the Free and Home of the Brave, as is always of foremost concern in the very busy mind of the man who was Ronald Reagan's top Secret Agent and personal confident, Lee Wanta.
What can you the reader do?  The first thing you can do is send or email this article to your friends and associates and your local newspaper reporter and news desks and to your Congressional Representative and Senators.
Then you can call them and followup, and politely encourage them to activate this program.  The money is already in place with Lee Wanta as the Sole Beneficiary-Owner and a federal judge has already ruled that the money is owned by Wanta. All that must happen to activate the plan is the enforcement of the American Rule of Law so that Lee Wanta can proceed with the HSR System (HSR Maglev Bullet Train) Plan.
And you can  make the call and ask your Representatives and Senators to repeal the Unconstitutional Free Trade Treaties that are destroying American jobs more and more each day. This is essential for the real National Security as is the nationalization of the Unconstitutional Central bank and the Repeal of the Federal Reserve Act.
References:
(1) http://www.tscm.com/EO12333.html
(2) https://www.veteranstodayarchives.com/2013/11/10/was-ronald-reagan-the-last-duly-elected-president/
(3) https://www.veteranstodayarchives.com/2013/12/28/high-speed-rail/
(4) http://en.ria.ru/military_news/20131218/185683711.html
(5) Ambassador Wanta on the Fraudulent Re-activation of "Dead" Bank Credit Instruments by Marilyn MacGruder Barnewall (An excerpt)
(6) Black Swan, White Hat, Kindle Edition, http://www.amazon.com/WANTA-Black-Swan-White-Hat-ebook/dp/B00FPDOFT4
(7) Frank Dux, The Secret Man,
http://www.amazon.com/The-Secret-Man-frank-dux/dp/B0012UK63S/ref=sr_1_2/186-8454867-4590711?ie=UTF8&qid=1388985367&sr=8-2&keywords=the+secret+man+frank+dux
Social Psychologist with Doctorate from Major Midwest Big Ten University. Retired after serving the community for over 36 years during which time there were numerous contacts with those associated with Intel and Law Enforcement.
ATTENTION READERS
We See The World From All Sides and Want YOU To Be Fully Informed
In fact, intentional disinformation is a disgraceful scourge in media today. So to assuage any possible errant incorrect information posted herein, we strongly encourage you to seek corroboration from other non-VT sources before forming an educated opinion.
About VT
-
Policies & Disclosures
-
Comment Policy
Due to the nature of uncensored content posted by VT's fully independent international writers, VT cannot guarantee absolute validity. All content is owned by the author exclusively. Expressed opinions are NOT necessarily the views of VT, other authors, affiliates, advertisers, sponsors, partners, or technicians. Some content may be satirical in nature. All images are the full responsibility of the article author and NOT VT.